Latest News
Effective as of 4pm today (Tuesday 24th March 2020) the Augusta CRC will be closing and ceasing to deliver non-essential public facing services. We will still be manning the phones with calls being diverted to staff mobiles. We will do all we can to assist with any urgent or immediate inquiries. 2oceansFM radio station will continue to run and will provide ongoing updates and community announcements. The Pelican Post will continue publication in providing information and community news. We are currently working closely with the Shire and other services to provide support to our community via other options and will keep you updated with these. Regrettably all upcoming events, education sessions and workshops are cancelled or postponed.
Augusta Community Resource Centre
Monday - Friday: 9:00 AM until 4:00 PM
Saturday - Sunday: Closed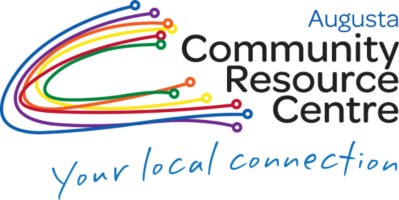 66 Allnut Terrace, Augusta WA 6290
Conference Facilities
Conferencing & Meeting Rooms
Non Smoking Establishment
Parking
Toilet
Augusta CRC was first opened under the name of Augusta Telecentre in 1996 across the road from its current location.
Community Resource Centres are becoming the hub of small rural towns and are a great way to get to know local people.
Community Resource Centres can provide information about places of interest and point you in the right direction for local services and business providers. Production of newsletters, hosting of local events and support for community building activities are all offered through CRC's.

Drop in and say hello at 66 Allnutt Terrace Augusta, you will be amazed at the services and community benefits that a CRC has to offer. You may even want to get involved yourself by volunteering skills or just your time for the benefit of the whole community.

Internet access, training courses, equipment hire, VOIP, Video Conferencing, Business Services and much more are available at the CRC. See our Services Page for more details of services provided by Augusta Community Resource Centre.