Barnyard Bees Honey Farm
Monday - Friday: 10:00am until 4:00pm
Saturday - Sunday: 9:00am until 5:00pm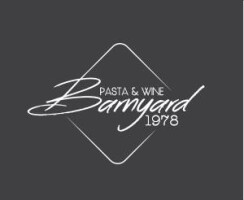 10 Canal Rocks Rd, Yallingup WA 6282
Locally harvested limited edition Honey tastings everyday at the Barnyard honey store. You can also see live honeybees at work at their hives!
Honey by Barnyard bees. 100% Raw & Real honey is extracted in season and can be purchased from the honey shop for your enjoyment.
The Barnyard property has been enhanced to promote the health and food supply for honey bees and other native pollinators. A variety of flowering plants that bloom throughout the growing season have been established to provide the nectar required to nourish our bees.

Flower nectar is collected by bees and stored in honeycombs within a number of hives at Barnyard farm. All the honey that is produced at Barnyard Honey is pure & unprocessed, it is cold extracted through fine strainers to remove visible solids only, it is not heated or filtered in any other way.

Google Reviews
Great coffee. Very nice restaurant Jered Masters
Great ambience, amazing pasta, friendly service, clean toilets, well maintained backward area for kids to play and the restaurant was really welcoming and nice. The only feedback would be the food portion can be more. Wine served was nice too. I would recommend this place as a go-to pasta heaven :) redloop82 .
Bad customer service. For claiming they are a honey place you wouldn't even know there are samples of honey shoved in the corner. Belinda McGuinness