Latest News
Since Covid we have made some changes. For those of you who know us, after 16 years we are no longer based in town. We have now relocated to our Secluded Sanctuary near beautiful Boranup. We are no longer able to offer massage therapies for double/couples/group sessions. We are however able to offer Meditation and Sound sessions for private, families, groups, corporate or couples.
BodyBliss Margaret River
By appointment only: Wednesday - Saturday 10am - 5pm.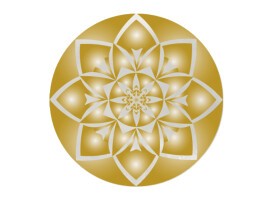 Based in Sebbes Road, Forest Grove, overlooking Boranup Forest.
GIft Vouchers Available
Day Spa
Margaret River's first choice in Massage & Wellness.

Allow BodyBliss Margaret River to inspire you to alter the way your body feels.

BodyBliss Margaret River offer something very special, embracing healing wisdom and the exceptional skills of their experienced therapists. Massage & Wellness therapies are provided at their secluded sanctuary near the majestic Boranup Forest (18kms south of Margaret River).
BodyBliss Margaret River has been operating since 2005 and is dedicated to making a difference with their focus exclusively on you. Their
goal is to provide you with a truly amazing therapeutic experience, encouraging your body's natural ability to correct and heal itself in a profound way.
BodyBliss is known for their signature long packages for total de-stress and relaxation. Offering an extensive menu for Massage, Wellness, Alternative Therapies and Meditation & Sound sessions both private and for groups.
Bookings by appointment only. Book via their e
asy online booking system available 24/7 at their website.
Google Reviews
I didn't know what to expect having booked an hour long Transcendental Hot Stones Massage with Sonya. Sonya did her best to fit me in and she said..."it was meant to be". How true. The experience was beyond belief as I was breathing my way into bliss fullness! I was made to feel relaxed and important as Sonya and the hot stones worked their magic on my stressed body. I can't describe the delicious feeling this rendered me In so I thank you Sonya for giving me the chance to benefit from your craft which you are passionate about. I wish only good luck for you and to those who, in the future, will be transported into Blissfullness as I was. Megan Wiggins
Had an absolutely wonderful 1.5 hour Deluxe Facial today & everything about it was blissful. I came out feeling totally rejuvenated & the experience was one I can thoroughly recommend. Sonya is a very skilful therapist & this felt so much more than an ordinary facial. Wonderful place to stumble upon during my break in Margaret River 🙏 Madeline Day
I brought my mum here for a beautiful body treat package and we were amazed at the quality of massages and experience of the massage therapists. We had the best time and can highly recommend Body Bliss for your relaxation needs. We get massages regularly and can honestly say that the service we recieved today was one of the best we experienced! Mariska Ellard
All the staff here are amazing. I have visited Margz for the last 10 yrs for holidays and always have a massage here. No matter who i see, they are so well trained. The rooms are delightful, very tastefully decorated and such a joy to visit. Leigh Ray
I popped into Body Bliss during a holiday in Margaret River. Easily booked a facial online for the same day, and Lauren was fantastic. Highly skilled facial therapist and very relaxing session experience. Would recommend! AC Gregory