Latest News
The Bunbury Wildlife Park will reopen its doors later this month with revised operating hours. Opening hours at the park will be 10 am to 5 pm, five days a week with the park to be closed on Tuesdays and Wednesdays. Thursday 23 July has been earmarked for the park's reopening, which has been delayed as a result of the COVID-19 pandemic and recent storm damage. The existing Wildside Café will not be reopening at this stage, however, the community will still be able to purchase light snacks and drinks when visiting the park.
Bunbury Wildlife Park
The Bunbury Wildlife Park is open from 10 am to 5pm, 5 days per week (closed Tuesday and Wednesday) We're closed Christmas, Boxing Days and Good Friday.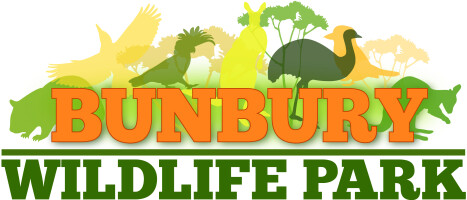 Prince Philip Drive, South Bunbury WA 6230
Animal feeding
BBQ area
Breakfast
Brunch
Cafe
Children's Menu
Coffee/Tea
Lunch
Outdoor seating (beer garden, alfresco)
Parking
Scheduled Demonstrations
What makes Bunbury Wildlife Park different is the personal interaction you get with the animals which means you are sure to find a new furry or feathered friend!
Located just 5 minutes from the Bunbury CBD, there is heaps to see and do at Bunbury Wildlife Park. Feed the parrots in the free flight aviaries or get up close and hand-feed the kangaroos in the kangaroo enclosure.
The Park is home to over 60 varieties of birds and marsupials including kookaburras, a wombat and dingoes. Adjacent to a large children's playground with equipment for all ages and abilities, the Bunbury Wildlife Park also has barbecues, a café, souvenir shop and all-day free parking.
Feed the birds
There are two walk-through aviaries, with both South West and exotic species of birds. The birds will fly to you and feed from the palm of your hand for an up-close and personal experience.
Chat with the cockatoos
Always ready to perform the large cockatoos are incredibly entertaining - they laugh, dance, chat and even blow raspberries! The vocabulary these birds have is astounding and it is worth taking the time to interact with them.

Pat the kangaroos
Get up close to an Aussie icon when you meet this friendly mob of kangaroos. They live in a huge paddock with lots of native trees and welcome visitors, especially those with a bag of animal feed! They love human company and this is a great spot to take a seat and observe these unique creatures as they bounce around.

Picnic in the park
The tranquil setting of the Bunbury Wildlife Park makes it the ideal location for a family picnic. With shady trees and picnic tables, it would be a shame not to take advantage of the free BBQ. For a picnic experience without any effort why not purchase lunch from the Wildside café to enjoy with the company of friendly wild ducks.
Google Reviews
Great morning out. Very accessible. Wheelchair friendly! Helpful and enthusiastic staff/volunteers. Clean and well maintained enclosures and facilities. The big bird aviary was fabulous 🐦... could have sat in there for ages. Highly recommended Sarah Smith
Wonderful wildlife park. It was very refreshing to see such large enclosures, especially for the birds. You can walk through 2 of the bird enclosures and see them up close. The sleepy wombat in its den was adorable. The kangaroos are very friendly and very gently nibble the food from your hand. Overall the animals seem to be very well looked after. The food at the cafe was also very nice. If ever in the area again will definitely revisit. Maria Nisulescu
Very nice on a sunny day like today Barry Crocker
great place. would go back if I didn't have a lifetime ban not david youngman
A very relaxing day out in nature. The enclosures were very well kept and spacious, and the animals well looked after. The playground outside was a huge bonus! Jeanne Pistorius