Latest News
A Message regarding COVID-19
Our Cave and Lighthouse tours have reopened, and we are excited to be welcoming visitors again. The Margaret River Region Caves and Lighthouses will operate within the Health Department's COVID-19 recommendations to protect staff and visitors.
What are we doing?
- Cape Leeuwin Lighthouse has reduced the capacity on guided tower tours
- Increased the cleaning of all high touch areas
- Implemented hand sanitiser stations throughout
- All staff have completed Covid-19 specific hygiene training
What is asked of you?
- Pre-book your visit online to avoid disappointment
- Encouragement to pay contactless by card for items purchased at the site
- Respect the social distancing of staff and other guests when you visit
- Have an amazing time!

Cape Leeuwin Lighthouse
Fully-guided lighthouse tours depart every half hour from 9.00am - 4.30pm daily. Interpretive Centre Heritage Pass only (no tower entry) 8.45am – 4.30pm. Extra tours during peak holiday times. Closed Christmas Day.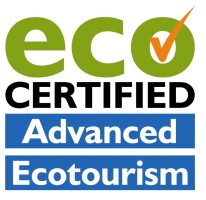 Leeuwin Rd, Augusta WA 6290
Cape Leeuwin Lighthouse is a 10-minute drive south of Augusta, at the very end of the Leeuwin Road.
Gift shop
Restaurant or Cafe
Special exhibitions (galleries, museums etc)
As the tallest lighthouse on mainland Australia, Cape Leeuwin Lighthouse is a must-see attraction. This historic lighthouse is situated at the most south-westerly point of Australia, at the tip of a spectacular peninsula - where the Southern and Indian Oceans meet.
Take a trip through maritime history and learn how this famous landmark was constructed from local limestone in 1895, and is still a vital working lighthouse for vessels navigating the treacherous cape. It's also one of the best land-based vantage points for spotting whales from May - September!

The new Interpretive Centre, housed within one of the original lighthouses keepers' cottages, is an outstanding interactive experience that celebrates the history and lives of the numerous lighthouse keepers who were custodians of this rugged coastline.

Visitors can also enjoy a coffee or delicious light refreshments in the Cape Leeuwin Lighthouse Cafe.
Google Reviews
As you look out to the ocean and see little islands of rock and waves breaking on submerged rocks, you totally understand the need for this lighthouse!!! What a treacherous coastline. The lighthouse has some great history and shows the building skills of that era. The Interpretive Centre is one of the best we've been to - not overly large but the information is provided in really great formats. Awesome to be at the South western tip of our continent and to see two oceans from one point! Chris Martignago
Loved learning that this Cape Leeuwin Lighthouse was at the Southwest corner of the continent, at the precise point where the Indian and Antarctic/Southern oceans meet. On windy days, one is apparently able to observe the currents from the two oceans collide. Regrettably, we were there on a (relatively) calm day. Brian King
Where two oceans meet, educational and very interesting. Either walk around the grounds and explore the history within the interactive discovery centre or you can have a tour of the light house itself (note there are over 100 steps to climb in both directions). Either options is well worth the fee paid. You'll learn a lot about early shipping along our south west coast. You'll also be able to take some awesome photos to remember you visit. Dan (戴麒龍)
Cape Leeuwin Lighthouse is steeped in rich history. A $20 ticket will allow you to explore the grounds (there are public toilets), cottages and a guided tour of the lighthouse itself including a climb to the top. Bruce, our guide, has great knowledge of the history of the Cape and a brilliant sense of humour. The climb is a little tight and steep but the guides pause often on each platform to explain the history and provide a breather. The tour is 30min return and runs every half hour, with last entry at 4:30pm. Mithun Powar
Great place to visit. How often can you watch two oceans crash into each other. Cheap entry and you can do a guided tour of the lighthouse. There's just something about lighthouses and the old keepers' cottages and buildings that draws you in. Alan Roberts