Capel Vale Winery & Restaurant
Cellar Door Open 7 days 10am to 4:30pm Match Restaurant Open Thursday to Monday 11:30am to 3pm Grazing food or light food options are available 7 days from 10am to 4pm.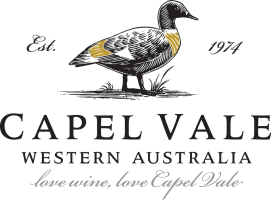 118 Mallokup Rd, Capel WA 6271
Located off Bussell Highway, Capel
Children's Menu
Coffee/Tea
Free Tastings
Licensed
Lunch
Outdoor seating (beer garden, alfresco)
Private function or dining room(s)
Restaurant
Table service
Buses Welcome
Group Bookings
Vegan options
vegetarian
Capel Vale has been producing premium wines for over 40 years in Western Australia.
Family owned, Capel Vale has established mature vineyards in Geographe, Mt Barker and Margaret River and produces wines that reflect the distinct climate and soils of each region. Capel Vale produces wines of definitive regional flavour and varietal expression with a focus on balance, complexity and elegant fruit flavours.
A consistent award winner across their three ranges and all varieties have proven that quality wine will prevail in the market place. Renowned for its stunning views and magnificent gardens, Cape Vale Wines is definitely worth a stop on your agenda for award winning wines and fantastic food.
Capel Vale has recently been awarded the very prestigious Top 5 Star Winery in James Halliday's 2020 Wine Companion and Top 101 Wineries in Australia
Google Reviews
Lovely dining area. Been here a few times over the years. It's always a good experience with fantastic views. Sean Rasmussen
We had a cheese platter. It was too small for the price. At the end we bought a rose and it is really worse than any rose I have drunk. The surroundings are nice but it is not one of the best wineries for us. Alex Marazul
Great place to stop for lunch, lovely service, very tasty food complemented by good wines. Mark Lewis
Lovely view the food was good and staff very helpful Carolyn Campbell
No wine tastings anymore, thats why 4 Stars. The white SB we bought is delicious Gold Lion