Earth Sea Star Eco-Heritage Tours
Monday - Friday: 9:00am until 4:00pm
Saturday: Closed
Sunday: Closed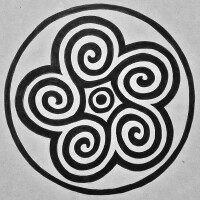 Rotary Park, Margaret River WA 6285
Tours meet at the Old Kate train in Rotary Park, Margaret River.
Margaret River: Experience more of the story!
Coast, Caves, and Forest!

Margaret River is blessed with a spectacular landscape, but with so many places to visit it can be too easy to rush around and leave with just a surface impression and some beautiful photos. Earth Sea Star heritage tours are designed for you to slow down, stay awhile and become a part of the story. Tours have a maximum of five people and are run by local writer, guide, and anthropologist Jinni Wilson.

For each tour, there is a range of places to be explored. Caves, coast and forest are all unique ancient landscapes rich in story and history. With a small, personalised tour you can share a bit of your own history and discover your own connection to Margaret Rivers' spirit of place.
Featured stories
5 Adventure Tours Worth Braving The ElementsElectric quad bikes, horse riding, four-wheel driving and more. 'Tis the season of hidden adventures.  The maddening holiday crowds are gone, the landscape is a lush and verdant green, and brooks, creeks, rivers, and waterfalls are running high.  Winter is a time when you can...