Latest News
As of May 18th, KaHuna Bodyworks Est 2002 will operate and comply with Co-VID19 Safety Practices. Safety Training for Massage Therapy has been completed by your Remedial and Therapeutic Massage Therapist, Face Masks available if required, Hand Sanitiser readily available, massage table and all equipment are thoroughly cleaned and sanitised between each client. Fresh clean towels for every client. All clients and students will be required to complete a Co-VID19 Intake Form prior to your Treatment.
KaHuna Bodyworks School of Massage & Energy Healing
Monday - Sunday: 9am until 6pm By appointment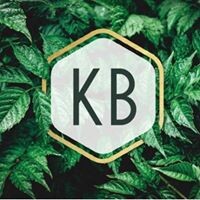 E Willmott Ave, Margaret River WA 6285
From the main street of Margaret River - Bussell Highway, turn down Willmott Ave (the Margaret River Hotel is on the corner). Willmott Ave changes its name to East Willmott Ave and KaHuna is situated down the bottom of the road on the left-hand side, just before you enter the roundabout.
Day Spa
GIft Vouchers Available
Walk to Town
KaHuna Bodyworks has come together to offer not only personal care, relaxation and healings for the individual in a service situation but also as a school to provide teachings in personal development, bodywork and holistic healing.
Relax and enjoy the ambience of KaHuna's tranquil garden studio. Only 150 metres from the river and 15 minutes walking distance from the town centre.

KaHuna offers various massage styles to suit your needs, ranging from deep tissue to relaxing KaHuna and hot stone massage. Reiki healing and other forms of energy healing are also on their extensive menu. Pamper packages are available.

KaHuna Bodyworks is also an Approved Training Provider for IICT offering Accredited training in massage and energy healing. Have the day to yourself and learn a new skill, or enjoy some intimate time with your partner and learn couples massage.

Treatments available:
• KaHuna Bodywork
• Lomi Lomi massage
• Hawaiian pregnancy massage
• Hot stone massage
• Swedish massage
• Deep tissue massage
• Mana balancing
• Sound healing (private sessions available)
• Crystal energy healing
• Reiki healing
• Healing Hemp facials
• Ear candling
• Flower essence therapy
• Card readings
• Personalised 2 hour healing session with Kalailapo

Courses available in:
• KaHuna Bodywork Diploma (Modules 1 - 7)
• Hot stone massage
• Reiki Levels 1, 2 and Masters
• Swedish massage
• Couples Loving Hands massage (private classes available)
• Seated chair massage
• Energy healing