Latest News
Chalets currently open and lodge available for private group bookings (please call direct for lodge bookings). The restaurant & bar is currently closed but continental breakfast baskets with local produce are delivered to the rooms. Extra cleaning and hygiene protocols in place due to covid-19.
Karriview Margaret River
Monday - Sunday: 9:00 AM until 6:00 PM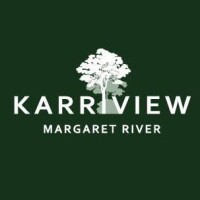 40 Forest Rd, Gracetown WA 6284
Turn into Forrest Rd of Caves Rd and follow the driveway through the trees until you reach Karriview.
Breakfast included
Conferencing & Meeting Rooms
Game room
Parking
Tennis Courts
Karriview Margaret River is a quality luxury lodge unique to Western Australia, located in the heart of the Margaret River Wine Region. Situated between the vineyards and the sea, the property is set amongst forty-eight acres of natural bush, creek and magnificent karri trees.

Karriview Margaret River is surrounded by National Parks ensuring absolute peace and privacy. It is within walking distance to the pristine beach at Cowaramup Bay (Gracetown) and within minutes of superb local vineyards, the Margaret River Chocolate Factory, Margaret River Venison, Olio Bello, and a range of wonderful restaurants.

Karriview has a diversity of rooms and separate chalets to suit everyone's needs. The property is set on 40 acres with delightful gardens, a golf driving range, cricket ground, tennis court, orchard, and magnificent views of the towering karri trees.

Karriview's new management team is committed to introducing the region which showcases some of the world's finest wineries and numerous other attractions.
Featured stories
10 Places to Stay with Amazing Winter ViewsA room with a view? Yes please. It's fair to say that a room with a view always comes with bragging rights. And it needn't always be 5-star extravagance. Sometimes it's just a balcony with birdlife, a view of the ocean or bay, or a secluded gem that honours privacy. Thankfully...
Google Reviews
We absolutely love love loved our stay here. Was made to feel very welcome. The grounds are beautiful. Mitch made magnificent meals which were to die for. Will definitely be going back again. Thank you guys Lee Rowland
Had a fabulous 2 night stay at Karriview Lodge for our anniversary trip. The grounds of the property are beautiful, set amongst tall Karri trees, lush nature & a short drive to the beach & Gracetown. The rooms are so big & have everything you need. Thanks to Danny & the staff for a delightful stay! Jen Ped
It's a hidden gem in betweens many towns in Margarette River region. The room is well equipped and spacious. Outside is rolling green dotted with trees. Jack Loh
Nice jungle view. Specious clean room. Helpful and friendly staff. Bit far from Margaret River. Average breakfast. Thin wall dividing the chalet into two rooms, I could clearly hear what neighbors were saying, or when they cough, etc. I didn't feel the privacy I wanted. MJ
The minute you drive into the front of this property you know your in for something special. The gardens and Bushland are gorgeous. The building is amazing!! Solid wood structure everywhere with solid wood and antique furniture that gives the impression of being in a top quality European hotel. Our room is gorgeous and the outdoor verandah is so peaceful and scenic. Breakfast is included and is plentiful and top quality. The owners and staff are very friendly, helpful and accommodating. If you are visiting this area or passing through do yourself a huge favour and spend at least one night in this spectacular Lodge accommodation..💖💖 Chris Lange