COVID-19 Update for La Scarpetta Trattoria
Ciao a tutti, We are so excited about the easing of some restrictions and we look forward to reopening our doors to the public next Wednesday, the 20th of May. We hope you'll understand there will be substantial changes in the way we operate, including trading hours and service. However, we want to reassure you that you will still experience the best Italian food and hospitality this wonderful region has to offer. We are working hard to ensure we meet the highest standards of safety and hygiene, complying with new regulations. We strongly recommend you make a booking as we have limited capacity and there's been a lot of interest since the announcement of restrictions easing. Do not hesitate to contact us on 9757 9234 to do so. We want to take the opportunity to thank you all for your amazing and constant support during these difficult times and we look forward to welcoming you all again at La Scarpetta Trattoria.
La Scarpetta Trattoria
Monday - Saturday: 5:00pm until 9:30pm
Sunday: 5:00pm until 9:00pm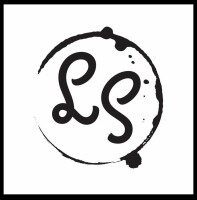 73 Bussell Hwy, Margaret River WA 6285
Dinner
Gluten Free
Group Bookings
Highchair
Licensed
Local Produce
Restaurant
Takeaway
Vegan options
La Scarpetta Trattoria offers an indulgent taste of all things Italian, situated in the heritage-listed Bridgefield Guesthouse. The restaurant offers guests a truly traditional, rustic experience.
Historically an Italian trattoria offers simple, honest cuisine at a fair price and it is in this spirit that the La Scarpetta team invite you to join them for a little taste of Italy here in Margaret River.
Google Reviews
Great pasta, excellent house wine (both red & white), perfect desserts. Attentive service. Four of us totally enjoyed our dinner tonight. Keep up the good work! Do make reservation, as we saw a couple of walk-in customers got turned away. Will sure be back to this restaurant if I ever return to the area. Poh Soh Lee
I had the seafood pasta, it was pretty good. 4 stars for the food and nice atmosphere. I think more effort in service can get 5 stars. It's a simple and nice restaurant with lots of wood and natural elements, I like the style of the place and convenient. Dominic M
Lovely food, and amazing ambience. Makes you feel like you're in a highland in Italy. The service was also commendable as all servers were extremely attentive. 10/10 would come back. Suresh Kumar
This place was simply amazing. Romantic as setting and super friendly staff, kudos especially to Jeffrey! I was at Margaret River for work and since I was alone, I decided to do take away and it was simply yummy, exceeded my expectations. Only reason I'm giving it four stars is because the meal was $26.10 (10% take away discount included) and the portion was really really small. Nevertheless, I will be back the next time I'm in town, thank you guys for the splendid meal. Gurdip Maan
Enjoyed a fantastic meal with friends last night. Friendly efficient staff from start to finish. Great service all night. Delicious food all around the table. Fresh pasta & very tasty suaces. Reasonably priced considering the very high standard. Thanks Harvest Tours for the complimentary bubbles on arrival! Don't miss this place if you are in Margaret River Sally Smith