Maiolo Wines
Monday - Sunday: 10:00 AM until 4:00 PM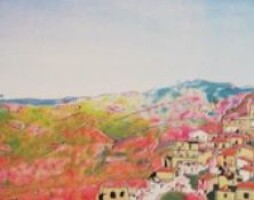 49 Lennox Rd, Carbunup River WA 6280
The vineyard and winery are situated along the Bussell Highway between Busselton and Margaret River. A friendly drive through the vineyard takes you up to the new Mediterranean styled tasting facility which also includes their upstairs woodturning studio!
The Maiolo family have been involved in the Margaret River region since the 1950's. The first plantings commenced in 1988.
The Winery was built and completed in 1999 and the first vintage from that year produced 1,500 cases.
The wine range includes Cabernet Sauvignon and blends, Shiraz, a Sauvignon Blanc Semillon and a Rose.