Latest News
Sanitizer, cleaning, social distancing, limit number of people to 6 within the shop at one time.
Margaret River Candle Company
Monday - Wednesday: 10:00am until 4:30pm
Thursday: Closed
Friday - Saturday: 10:00am until 4:30pm
Sunday: 10:00am until 3:00pm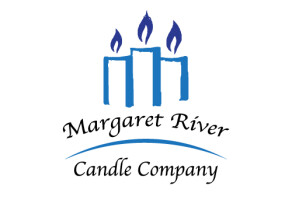 10421b Bussell Highway Shop Entrance around the corner on, Shervington Ave, Witchcliffe WA 6286
Turn into Shervington Ave at the Redgate Road crossroads - diagonally opposite corner to the service station. Entrance on Shervington Ave.
Artist in residence/studio
Parking
Scheduled Demonstrations
Handmade candles lovingly hand-poured on-site at the Margaret River Candle Company. Browse their large collection of handcrafted candles, gifts, artwork and timber products at the unique gallery & workshop, located just a short drive south of Margaret River.

Not just candles...Margaret River Candle Company is a unique place with a range of hand made products made from wine barrels including lazy susans, cheese boards, fruit bowls, coffee tables, wine racks and lots more. An ideal stop for that special gift or souvenir.
You will often see candles in the various stages of creation and you might even get the chance to meet the resident candle maker in person.

Interested in candle making?
Book your Candle Making Experience
with Kirsten on 0429 425 064.
Suitable for 1-3 people and individually tailored and personalised to you. Inspire your creativity and book your experience now!
Google Reviews
Excellent little business. Family owned and operated. Beautiful giftware. Jo Llewellyn
Check out the scented sea urchin candles. They are handmade from scratch. Kirsten, the maker, is an artist. Marianne Annereau
Great shop for nicknacks and candles Colin Rea
Very good products DaD & SoN SoN & DaD