Rosewood Guesthouse
Monday - Sunday: 7:30 AM until 6:00 PM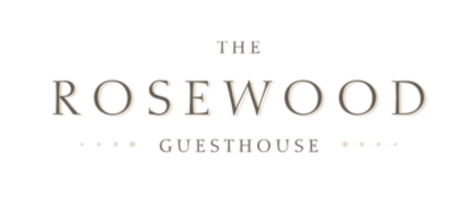 54 Wallcliffe Rd, Margaret River WA 6285
From the Bussell Highway turn west towards the beach, Rosewood Guesthouse is 700 metres along on the right-hand side. If you miss the driveway you can turn at the roundabout 70 metres west and turn left into the drive. ​From Caves Rd turn east on Wallcliffe Rd towards the townsite of Margaret River. Rosewood Guesthouse is 70 metres east of the small roundabout, turn left into our drive. How far is it? Perth 282km 3.5hrs Follow the Kwinana Freeway southbound and travel on the Forrest Hwy to Bunbury. From Bunbury follow signage to Busselton and then follow the signs to Augusta/Margaret River Augusta 50km 0.45hrs south on Bussell Hwy Busselton 50km 0.45hrs north on Bussell Hwy Yallingup 50km 0.45hrs north on Caves Rd Pemberton 140km 1.45hrs South on Bussell Hwy turn east at Karridale Walpole 260km 3.00hrs via Pemberton Denmark 328km 3.5hrs Albany 378km 4.5hrs Esperance 765km 9hrs
AAA Star Ratings
Breakfast included
Free WiFi
Linen included
Non-smoking rooms
Parking
Dryer or Laundry Facilities
Rosewood Guesthouse offers beautiful 4.5* accommodation in Margaret River just 700 metres to walk to the main street. Every room has a private en-suite and best of all your tariff includes a wonderful breakfast with lots of choice and, with notice, they can cater for most dietary requirements!

Rosewood even offers exclusive wine touring in their Rolls Royce at a special price for in house guests! So leave your car in the carpark while you enjoy the fruits of this fabulous region!
Welcome to Rosewood Guesthouse, award-winning luxury bed & breakfast accommodation in Margaret River, Western Australia

You are invited to enjoy the affordable luxury that is Rosewood Guesthouse, the award-winning B&B located in the wine region of Margaret River, Western Australia.

Rosewood is a home away from home - the guesthouse offers beautiful surroundings, traditional style, a warm welcome, great breakfast and fabulous comfortable beds, in fact, all the comforts and exceptionally friendly service you might expect in the heart of the famous Margaret River Wine Region.

Rosewood Guesthouse offers ideally located accommodation for you to enjoy all that the beautiful area of Margaret River Wine Region has to offer, just a 700 metre walk, or 1 minute drive to Bussell Hwy, the main street, you can walk to the restaurants, shops and galleries for which this area is famous.

In close proximity to the wineries, surf and swimming beaches, golf course and many other attractions, Rosewood Guest House is set in picturesque gardens teeming with local birdlife and perfect for a quiet moment to contemplate the day's activities.

Featured stories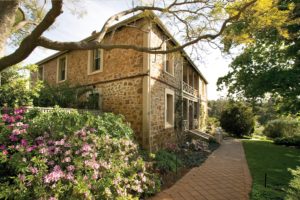 10 Great Country Style B&BsWhere you're greeted with a warm welcome, country charm and home-made goods. Country hospitality, steaming hot and sweet baked goods, luxurious rooms and suites, rose bushes, fountains, cottage gardens and even a connection to Buckingham Palace: these things belong in the pages of Country Style or ...
Affordable Accommodation to Book Before ChristmasSpring time offers a great window to visit the region between the rushes of the school holidays. With West Aussies currently flocking to the regions, it's wise to pick the right windows for travel. Between October and December you can get the most out of the Margaret River ...