Latest News
First and foremost, we want to send our thoughts and warm wishes to you all in navigating through these very tough times. The Corona Virus, or Covid-19 pandemic, is by far the most challenging thing the world has had to face in recent times.    It has adversely affected all facets of our lives. But, as we know, it will eventually end and hopefully we will all bounce back reinvigorated and with lessons learned along the way and a new appreciation of what is really important to us all.   Our Tasting/Sales facility has had to close but you can order our wines on our website with many wine specials and free freight within the Perth metro area.
Settlers Ridge Organic Wine
Monday to Friday 11am to 5pm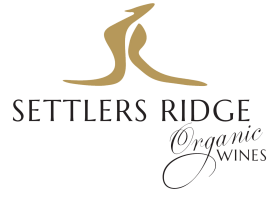 60 Bussell Hwy, Cowaramup WA 6284
Settlers Ridge Cellar Door is located in the middle of Cowaramup inside The Golden Jersey.
Free Tastings
Gluten Free
Vegan options
vegetarian
Settlers Ridge Organic Wines is a unique Organic Winery that produces 100% certified organic wines from the beautiful Margaret River Wine Region. With a strong commitment to sustainability and careful vineyard management, the environment is kept in pristine condition using organic practices.

A small, family owned winery, Settlers Ridge Organic Wines was established in 1994. Twenty five years on, Settlers Ridge has won numerous awards, competing in mainstream wine shows. This has dispelled the perception that quality may be compromised with organic methods.

Settlers Ridge organic wines are asthma and allergy-friendly; vegetarian friendly and most are also vegan-friendly due to low inputs. Settlers Ridge also produces three preservative free wines. Due to their organic methods, many naturopaths are recommending their organic wine range.
Google Reviews
Found this great little gem of a winery by chance. We mostly tried their organic and preservative free wines (all of which were great and at around $20 a bottle was well worth it). Only about 15 minutes from our stay so an easy drive to their cellar door. Candice Fleay
A great selection of wines Rachel Eccles
Although its been a while since my last visit but I always stop and grab a few bottles when I pass through. My favourite wines in Australia - they really are something special. Luke Hulm
I visited Settlers Ridge Organic Wines today in the Margaret river wine region.Great preservative and chemical free wines that will allow me to enjoy wines again. As an asthmatic, I normally miss out.Thank you for a great product Kaye and Wayne. Harsh Maur
try the lantana - wild strawberries!!! amazing - and all done without chems... bless u! Martina Hagues