The Mobile Observatory
Monday - Thursday: 9:00am until 9:00pm
Friday - Sunday: 9:00am until 5:00pm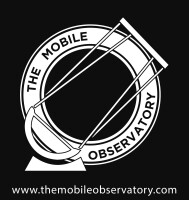 The Mobile Observatory operates seasonally at various locations in Australia's South West during the warmer months. Location details for each experience can be found on their website.
Explore the universe with Australia's largest mobile telescope for public viewing. The Mobile Observatory provides a unique range of stargazing based experiences, from group astronomy sessions to astro-glamping getaways and private viewings.

Imagine looking through a 2.3m tall telescope at a seemingly empty area of sky and discovering a cluster of 10 million stars sparkling like diamonds, or a hidden galaxy millions of light years away. Even the Moon becomes an object of wonder as it's deep craters and mountain ranges appear close enough to touch!

Small groups and passionate operators make it an interactive, informative and entertaining experience.
Our universe is a place of wonder and beauty hidden from our view that comes alive when seen through powerful telescopes. That's what makes an astronomy experience with The Mobile Observatory so special; their massive 2.3m tall telescope offers unparalleled views of our galaxy and beyond.

Based in the South West, The Mobile Observatory operates in the Busselton and Margaret River areas between November and March when viewing conditions are right.

Their products include:

90 Minute Astronomy Experiences: a wonderful opportunity to learn about the universe in an interactive, entertaining and inspiring way. Offered regularly at locations near Busselton and Margaret River away from city lights, yet only a short drive from these world-class holiday destinations.

Dusk to Dawn - All Night Astronomy Experiences: held on special weekends around the new moon. Perfect for keen astronomy enthusiasts and wonder seekers. A unique opportunity to spend the night exploring the night sky among a small group of like-minded people, explore a whole range of celestial objects: from star clusters to planets, nebulas and galaxies, and learn about our cosmos in an entertaining and relaxed way.

Self-Guided Stargazing Glamping: explore nature at its best with two nights in a spacious and beautifully appointed 5m glamping tent and at night explore the night sky at your leisure, with the information and binoculars provided as part of your package.

Astro-Glamping Getaways: explore the beautiful natural surroundings and relax in a spacious and beautifully appointed 5m glamping tent. This package includes a 2-hour Astronomy Experience with their 2.3m tall mobile observatory, for an unforgettable weekend!

For details and bookings visit their website or contact Karen on 0488 991 297.
Google Reviews
A great experience had by my son and me, the gear and experience is top notch. Had great views of the Moon, Jupiter and Saturn through their large 2.3m telescope, even got to take a photo of the moon through one of the smaller telescopes with my phone to keep. Mike .
We had an great night stargazing with the Mobile Observatory. It's amazing how much you can see with their huge mobile telescope and how much you can learn from their knowledge and enthusiasm. Belinda Peterson