COVID-19 Update for The Quill Collective
We are open for business, we look forward to welcoming you back whether it's at our cafe, for our art and craft offerings or to enjoy browsing our gift ware shop.
The Quill Collective
Monday - Saturday: 8:45am until 3:00pm
Sunday: 9:00am until 1:00pm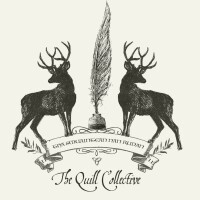 363 Rendezvous Rd, Vasse WA 6280
Coffee/Tea
Highchair
Outdoor seating (beer garden, alfresco)
Playground
Takeaway
Please be advised that The Quill Collective is closed until further notice.

The Quill Collective - a creative space, cafe and gardens. This is a place of community, inspiration and collaboration, bringing together all forms of creativity. From art, crafts, pottery and an apothecary to food, gardening, yoga, workshops and everything in between.
The Quill Collective is owned by Jo and her husband Taz, who also live on the 40 acre property called 'South Stoke' with their two sons. The rear of the property is also home to their award winning 'South Stoke' Extra Virgin olive grove.

"The best way to describe the space is a collection of gardens and various areas, all with their own feel that allow people to choose how they want to spend their time and tap into their own creativity. Sometimes that's talking to friends, running or attending a workshop, writing your book in the library, or reading someone else's in the garden. Creativity takes many forms but it's the one area that calms the mind, brings us together as a community and taps into something that can take us away when we need it and bring us together. There is nothing quite like getting lost in a creative pursuit, whether that's gardening or drawing - the feeling is the same."

You can choose to spend your time in the library or craft area, the conservatory or in one of the private courtyards in The Kitchen Garden. You can walk through the Waterhouse Garden that surrounds a large labyrinth. (Please be aware of the deep water and keep your children with you at all times.) There is also the fenced Gulliver's Garden for toddlers, and The Swallows and Amazons Garden, a large wooded area for older children.

The whole space, including the gardens, is wheelchair and pram accessible. Quiet and calm dogs are welcome but only in the courtyards of the kitchen garden and on a lead and accompanied at all times.

The Quill Collective offers regular workshops, catering for groups from baby showers to birthdays as well as larger events and the olive grove is available to book as a wedding venue. Please visit their website for more information.
Google Reviews
Amazing place! Wonderful vibe, decor & gardens. A very beautiful, creative, welcoming space with excellent coffee & yummy food. Gee Que
Such a nice and inviting place. Can paint models while you drink coffee and est delicious cakes. A great reading area for some quiet reads Lauren Dollery
Lovely set up amongst the gardens and lovely chilled atmosphere, loved the little shop of assorted handmade items, very cute and quirky. Would have loved to have beem able to do some gardening there myself Kloe Green
If you haven't been to The Quill Collective in Vasse then you must. What a delightful eclectic place for all ages. So many choices of where to sit and enjoy a coffee and a cake, choose the dark and cosy areas for a quiet read or an intimate chat, the beautiful bright and breezy garden areas or the children's imagination play area- Gulliver's garden, complete with TeePee, boats and more. An interesting array of wonderful things ( great gift ideas) for sale in the shop area. Not to mention the coffee was exceptional, the staff were lovely. Well worth visiting. amber mildon
Berry Cheesecake is worth a trip south for alone. So good. Don't tell your friends about it - I want there to be a space for me next time! Gizelle French