Latest News
Willie Pearl Lugger has now closed for the "Down South' season and is heading back to Broome for the "Up North" season. They are looking forward to being back in the Margaret River region for December 2021.
Willie Pearl Lugger Cruises
Monday - Sunday: 9:00 AM until 5:00 PM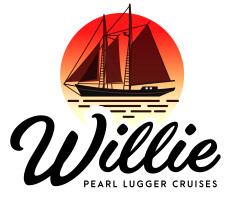 18 Hopton St, Broome WA 6725
Nature & Wildlife Spotting
Sail aboard one of the last operating Pearl Luggers in Australia.
Willie', a 67' Gaff Rig Schooner, modelled on the designs of early 1900 pearl luggers, was built to fish for Mother of Pearl shell Pinctada Maxima, which put Broome on the map and shaped the history of the region. 'Willie' allows you to see how a traditional gaff rigged sailing vessel operates with all sails heaved up manually just as our forefathers did.
Now sailing through summer between Busselton, Bunker Bay and Eagle Bay, Willie offers an authentic sailing experience taking you with the winds to enjoy the beautiful southern coast.
Featured stories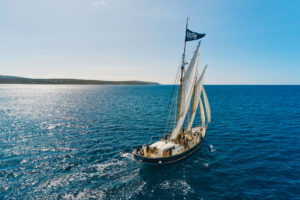 What's New14 Incredible New Experiences in the Margaret River Region Hasn't 2020 just been a ride? Are you feeling like it's time to shake things up a bit? Luckily the Margaret River Region hasn't been sleeping on the job. With cold bevvies, luxury vinous indulgences, tantalizing venue openings & some super adven...
Plan Your Trip: Featured Itineraries
6 nights' accommodation
1 x half-day tour Cape Cultural Tours & Koomal Dreaming
1 x half-day tour with Bike Swim Hike Dunsborough
1x 3 hour sail with Willie Pearl Lugger Cruises
1 x half-day tour with Augusta River Tours
Google Reviews
Highly recommend The Willie was an amazing experience watching the sunset over beautiful Cable Beach. All the Crew ..Skye Neil,Sharky, including the wait staff were all so accommodating friendly and very professional. Was so much fun and will definitely be a return customer in the future. Thanks guys was well worth the experience. Stephanie Tipene
Absolutely fantastic experience. A must do. I will be doing this again. Carla Bryant
Absolutely amazing. A must do. Thumbs up. Fran Costantino
Little Willie big Willie it's fun for every Willie Shaun Wright