Willow Grill
Monday - Friday: 7:30 until 10:00 AM, 6:00 until 9:00 PM
Saturday: 8:00 until 10:00 AM, 6:00 until 9:00 PM
Sunday: 8:00 until 10:00 AM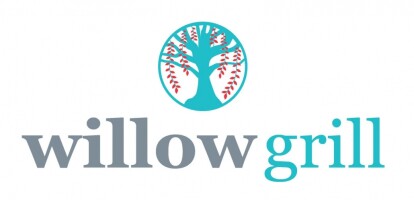 78 Wallcliffe Rd, Margaret River WA 6285
Breakfast
Licensed
Restaurant
Takeaway
The Willow Grill offers a seasonal menu of freshly cooked grill food and a delicious Chinese menu. Positioned in the Quality Inn Margaret River, Willow Grill is a great venue for hotel guests and outside visitors to enjoy a cosy dinner by the log fireplace.

Whether you're after breakfast, dinner, or a wine, Willow Grill is a magical place to enjoy it all in a cosy and comforting restaurant that overlooks acres of luscious green and a large picturesque lake. The menu changes frequently depending on what's in season, which means you'll be constantly surprised with the mouthwatering meals available.
Breakfast
Enjoy a freshly cooked breakfast every morning at willow grill. Whether it's a bowl of muesli, a big breakfast or just a barista coffee, Willow Grill has exactly what you need to start your day.
Dinner
Offering a seasonal a la carte menu. Group functions and tailored menus are also available.
Regional Wine List
Willow Grill has a great selection of Margaret River wines to complement their menu at very affordable prices. The team take pride that they pour all their wines, so you can try a variety of wines in a night rather than just one bottle.
Kids Eat Free
Kids eat free at Willow Grill Restaurant when dining with their parents. All adults must order at least one main meal each- Maximum 2 children per adult permitted, thereafter all kids meals are charged at $10 per meal. Valid for children up to 12 years old.
Google Reviews
Our evening meal was delightfully tasteful served promptly in a warm inviting environment. Our 2 day stay included fresh full cooked buffet style breakfast. Delicious We also received a $25 voucher to dine at Wilson Grill which was deducted cheerfully off the balance of our stay. We were also spoilt with a complimentary bottle of red wine and bottle of bubbles to celebrate our 40th wedding anniversary. Very thoughtful. Thank you. Kerry Della
Very nice dining room. Prefer a dinner menu with mainly individual serves rather than shared but it was tasty. Staff were lovely. One request. Please provide some better standard coffee for breakfast. Diane Hann
During our time in Margaret River there have been many great dishes to be has but we were not prepared for the braised steak special. We loved it so much we ordered it twice! It and everything else just melted in our mouths and left us wanting, no, needing more. The staff are friendly, attentive and overall fantastic. We finish our meal with full stomachs and hearty recommendation. Zachary Hull
Very impressed with the attention to Covid restrictions. Team are wonderful, friendly and efficient. Seen following all the guidelines, which made us feel very safe. Breakfast all cooked to order. Portions very generous. Never greasy and poached eggs perfect for all of our 5 days. No buffet, which we prefer anyway, but all the usual breakfast options available. Dinner offered over 2 sittings to comply with numbers. Booking ahead essential. Reduced Tapas style menu, but still plenty to choose from. Meals were again well cooked, and delicious. No need to go into Town, relax and enjoy a drink or two without having to drive. Always consistent quality, and reasonably priced. Susan Hall Hall
We had breakfast 3 mornings which was included in our rate. Lovely buffet style and very nice. Evening meal is tapas style with quite a large range and also daily specials. Thoroughly enjoyed it Maxine Longbottom