Winery Explorer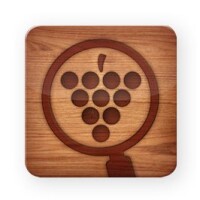 Margaret River, Western Australia
Frustrating road maps? Mountains of brochures? Missed turn offs? Forgotten your favourites?

Download the FREE Winery Explorer app from iTunes and kiss all of these goodbye!

Find every cellar door in WA and create your own tour - right to their front door! Check out their profiles, call them from the app, and share them with your friends on Facebook.

Like a certain wine or winery? Easy! Select your favourites as you taste and then re-order them directly from the cellar door!

We have WA wine literally at your fingertips! You'll LOVE it!!

Winery Explorer is the creation of founder Elise - a wine enthusiast and supporter of local businesses.
Winery Explorer app is the first and most comprehensive winery tour companion. Now considered one of the best Australian apps developed, it's full of rich features, listing every WA winery cellar door and wine region in beautiful detail. Offering up-to-date information, all in the palm of your hand, Winery Explorer apps are available to download free at the Apple App store. Connect with a unique winery experience.
Winery Explorer makes it easy for vineyard owners to get their products out there, and for clients to find wineries and taste fabulous bouquets from the many unique wine regions of Western Australia. An essential tourism Australia tool, this extremely convenient application will download information, such as the Geographe and Margaret River apps – among many others – and provide you with all the details of these wineries.
A new winery tour companion, the Winery Explorer vineyard app is designed to allow more customers to discover the exciting experiences waiting for them at your winery and cellar door. They can view upcoming wine events and tastings, and be notified of any new products wineries may have lined up.
Download your iPhone Winery Explorer app and the world of internationally recognised wine makers, vineyards and splendid liquid culinary experiences will be delivered right to the palm of your hand.
The team at Winery Explorer love supporting local, especially our local wine industry - what better attraction and experience than visiting one of our stunning cellar doors!
Winery Explorer app is available to download free at the Apple App store.