Woodstone Estate Cottages – Serenity Holiday Properties
Monday - Sunday: 9:00 AM until 5:00 PM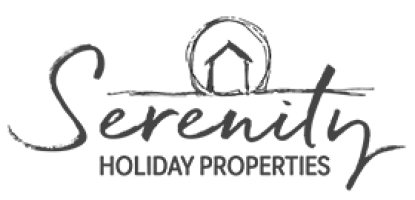 27 Bronzewing Rd, Dunsborough WA 6281
BBQ area
Fireplace (wood or gas)
Free WiFi
Linen included
Self-contained
Stunning cottages with lake views set on 18 acres of natural bushland.
The moment you drive into Woodstone Estate you will be blown away by the peace and quiet, the towering trees and the feeling of living amongst nature. With its own lake, hiking trails and plenty of wildlife, it's the perfect place to relax and experience everything the region has to offer.

Recently renovated to a high standard, the cottages have a big open plan living area with a kitchen, fireplace, air-conditioning and high ceilings with beautiful exposed beams. Both bedrooms are spacious with views out to the bushland.

It's easy to feel tucked away in nature here, and with the added benefit of being a few minutes away from the Dunsborough township, there is no shortage of cafes, restaurants and galleries. You are also on the doorstep of some of the region's best beaches, wineries and activities.

There are four cottages available to rent on the estate. The property is ideal for one family or two couples. Group bookings (up to 28 people) can be accommodated across all cottages.
Google Reviews
Best place to break away from the busy city. It was so peaceful and quiet. The best features of the cottages were the fireplace and the view onto the dam and forrest. Lots of birds and kangaroos were also present. The picture taken does not nearly give the actual view justice as it looks so much better in reality. Gunter Muller
Close to town, relaxing and quiet. The one we had (Grasstree) looked like it hadn't had anyone it it for a while. A few spider webs across the hallway. Centipedes (dead ones x2 under the master bed). Ben White
2nd stay at Goanna cottage. As others have said , once you leave the main road and are on the drive it is clear this place is like an Oasis . The cottages are modern and well furnished . Only 5 minutes from town as well as close to a whole load of other attractions and beaches . Would defineately return Andrew Haig
AMAZING!! Such a beautiful property.. heaps of room for the kids to play.. Amazing bushland.. clean, neat, tidy and dog friendly! Karinda Ashley
Terrific location, particularly for a large Family function as this one. Bush walking. Well appointed four cottages, some with loft bedrooms and bathrooms. Enjoyed the fireplaces in each one, aircon, dishwashers, ample sofas and chairs. Whats missing just a laundry in two cottages. Loved it. Judi Rogers