Latest News
Finalist in WA Conservation Awards 2020, Winner of B&B School Best Accommodation 2020
Yelverton Brook Conservation Sanctuary
Monday - Sunday: 8:30 AM until 9:00 PM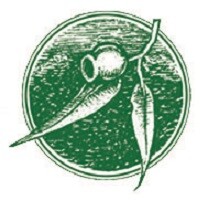 118 Roy Rd, Metricup WA 6280
In the heart of the Margaret River Wine Region, 15 minutes from Busselton, Dunsborough and Margaret River. We are half way between Busselton and Margaret River (central to all the wineries). We are 1km down Roy Road just off Bussell Highway, 6kms south of Carbunup River Store on Bussell Highway. Just 20 minutes north of the town of Margaret River. (50 mins south of Bunbury & 45mins north of Augusta). Push the button on post outside the electric gate to open it & follow signs to the office.
BBQ area
Hot Tub
Kitchen
Laundry facilities
Linen included
Non-smoking rooms
Parking
Self-contained
"Detach from the world and reconnect with nature" Choose between their Spacious Studios or Premium Lodges.
Just 15 minutes from Busselton, Dunsborough and Margaret River.
Set in a 100ac of natural bushland that is protected by a predator proof fence to ensure the safety of the native fauna. Enjoy the free nocturnal entertainment after dark right on your doorstep.
Included in every stay at Yelverton Brook is a complimentary fresh produce hamper. Freshly baked Biodynamic bread available by pre-order at an extra small cost.
Imagine star gazing from your private "Hot Tub under the stars" together?
The retreat is nestled in a very unique 100 acre Conservation Sanctuary in the heart of the Margaret River Wine Region of Western Australia.
Meet the very friendly wildlife on your doorstep & over 50 species of native birds delight the eye and ear in the woods around the retreat.
Now imagine soaking your private hot tub outside each of the Spacious Studios or Premium Lodges watching the wildlife?
Steam rises gently from the Hot Tub, mingling with the morning dew and aroma of Jarrah, Sheoak and Peppermint trees. The moisture sparkles in the early morning light of a new sunrise as birds, Bandicoots, Possums, Kangaroos and the Critically Endangered Woylie's (a miniature Kangaroo 10" high) gather on the front patio or veranda for a sample tasty treats by visitors.
You can choose from the Spacious Studios or Premium Lodges - featuring mud-brick, timber and stone, some have log fires, four poster beds, heated bathroom flooring, all have reverse-cycle air-conditioning and private Hot Tub under the stars.

The Spacious Studio offers a 4 poster bed, leadlight windows, heated bathroom flooring, veranda & private hot tub.

The Premium Lodge has hand made earth bricks offering you 2 x queen bedrooms, patio area with a sail shade. Option of a wood fire, seating in the lounge for up to 6 & dining table. A double sofa bed is available in the lounge area if required..

Enjoy home away from home with herbs and spices in the kitchen to Olive Oil for the gas BBQ. Plus a range of DVD's & music. Enjoy the option of freshly baked Biodynamic bread (must be pre-ordered) Included in rate is, free range eggs, butter, small milk & local paper, maps & guides on arrival. Beautiful linen and bath robes are supplied.

See Google reviews & Facebook plus Instagram pages for lots of pictures plus visit many Blog articles on our website for local attractions, wildlife features and more.

Yelverton Brook is a multi award winning property in Western Australian Tourism Awards, Telstra Small Business Awards, Landcare Awards, Environmental Awards and Energy Efficiency Awards. Finalist 2019 in Australia's Favourite Family Business.

Yelverton Brook is committed to preserving the environment by predator proof fencing the entire 100 acres & turning it into a Conservation Sanctuary.

They entered the "Hall of Fame in 2020" for holding Advanced Accreditation with Ecotourism Assoc of Australia for 20yrs of commitment.
Featured stories
Top Ten: Spring School HolidaysKeep the kids happy this spring How lucky are we in Western Australia, being able to send our kids to school and have a holiday – so many Aussie families are still home schooling and staying home. The best spring holiday adventures are outdoors, so Lizzy Pepper has curated some of her favouri...
10 Places to Stay with Amazing Winter ViewsA room with a view? Yes please. It's fair to say that a room with a view always comes with bragging rights. And it needn't always be 5-star extravagance. Sometimes it's just a balcony with birdlife, a view of the ocean or bay, or a secluded gem that honours privacy. Thankfully...
Google Reviews
Beautiful place only 15 min drive from Busselton. In the middle of the bush very quiet and relaxing. The house has everything you need and is very clean. The highlight is the outdoors spa and the wildlife coming around. The owners/managers were very nice and friendly. We even had a little surprise waiting for us for our weeding anniversary. Small attention that means a lot. Can't wait to come back. Yohann Devezy
We had a great time here, so many animals our kids loved it. We were greeted at our cabin by 4 kangaroos and then throughout the evening saw bandicoots, woylies, possums and rabbits. They come right up to your door. The rooms were incredibly clean and tidy and had a lot more than we expected. Even a washing machine and fireplace. We ended up staying in and having a bbq both nights, felt a lot more relaxing than going back out after a long day sight seeing and driving. We have 2 primary school aged boys and a 6 month old, the owners were very accommodating. We would definitely recommend this for people with young children, it was very nice. Aaron Merrifield
Great place to stay, as close to all the Margaret River Wineries. Accommodation is great and the outdoor spa is absolutely fantastic. Eddie Wynne
Fabulous getaway Nothing feels more like getting away than being one with nature and that's certainly how it feels at the Yelverton Eco Chalets and Sanctuary. I brought my grandmother down for her 88th birthday to enjoy the country. Upon arriving at our chalet we poured ourselves a glass of wine and enjoyed watching the birds come to visit on our patio, mostly 28's. Time flew by as we chatted and enjoyed the scenery, it wasn't long before we were greeted by the Kangaroos bounding through the bush. We had 7, 3 mamma's with joey's and one on it's own. They must have been quite comfortable as they stayed around our patio for a good 3 hours before wondering off. We watched them the entire time, until about 7PM. They also returned in the morning around 7AM. It has been a wonderful experience, the owners are very welcoming and friendly. The homemade organic bread is delicious and bought warm to your door. There is homemade jams, milk, butter and juice provided along with cereals tea and coffee. They really do cater for everything. The accommodation is not the 5 star accommodation you may expect in the city, it's homely with a rustic cottage feel, old appliances and lots of floral. We were in the Jarrah chalet which is located closer to the road which you can hear – that would be my only "complaint" if I had one but to be honest it is not a particularly busy road. The whole experience was unforgettable, something I will cherish with my grandmother for years to come. Despite only being 2 nights it felt like we had been winding down for a week. On another note, it's super close to the wineries and breweries smack bang in between Busselton and Margaret River, everything is on your doorstep. We popped out to Cheeky Monkey for lunch and brought a pizza back for our evening meal. I'd highly recommend this experience to couples, small families or granddaughters and grandmothers. Katie Brennan
This is the most amazing place we could think of when we need a getaway from city ! Our Christmas holiday could not be any better than this. The place is absolutely beautiful and accommodation was supper clean and cosy. Hosts was very friendly and kind people. They even gave us Christmas presents 🥰 Waking up to hear birds singing and finding kangaroos/possums/blue tongue lizards/bandicoots and rare Woylie your back yard and just enjoying the nature in it's finest . Would highly recommend to give that place a look when planning to go Dunsborough/Margaret River area ! We definitely will visit again... Eigo Männik