Zen Body Massage
Monday - Sunday: 9:00 AM until 9:00 PM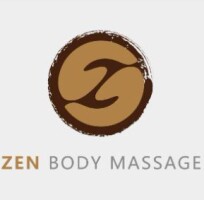 51 Queen St, Busselton WA 6280
Located in Busselton, Zen Body Massage is dedicated to provide quality massages in a relaxing environment. Schedule relaxation time with one of their Massage Therapists and let them put their talented fingers to work on all those nagging aches and pains.
No time to waste! Spend your time wisely with your loved ones. Reward yourselves with a relaxing massage with their best therapist and they can assure you that it'll be worth your while. They offer Deep Tissue Massages, Pregnancy Massage, Remedial Massage and Hot Stone Therapy.
Zen Body Massge is equipped with couples room with showers and sauna. Private treatment rooms and a reflexology room allow you have a good time with friends. They also provide health fund rebates for most insurance companies.

Google Reviews
Great massage here today and great value for money and also HICAPs friendly ... very friendly staff that know what they are doing. Best deep tissue massage I have had for ages. Todd Zani
Lovely staff, always feel better after my visit dayna Addison
Nice quiet, calming atmosphere. Clean, private rooms. Ask for Charlie during the summers Phillip Henderson
Brilliant, intuitive and consistent massage! Both muscles and mind are so thankful every time I visit Zen Body Massage. It is by far the best massage I've received in Busselton. And incredibly consistent as I try to visit at least monthly. As a runner who works behind a desk, my lower back and posture is challenged. The masseuses at Zen Body Massage know how to fix it. They put in the effort and apply real energy and intuition. We all know when a masseuse is thoughtfully engaged and not just going through the motions. I always leave feeling like a different, healthier person! The premises are spotless and elegant, they use hot towel to remove oil which is a big plus. So relaxed! Amelia Brown