Vine & Dine
Put your wine tasting skills to work at the 2021 Fine Vines Festival.
Visit the Margaret River Region this spring and expect a whirlwind, wine-filled adventure from the streets of Busselton to secret cellar door openings and masterclasses in enchanting landscapes. Held over 10 days this October, Australia's newest wine festival Fine Vines celebrates 50 plus years of quality wine production in the region. Expect exclusive access to the winemakers, premium dining experiences, garden parties and degustation dinners.

Here's a wrap up of 6 festival events that you don't want to miss – Get your tickets now before they're gone!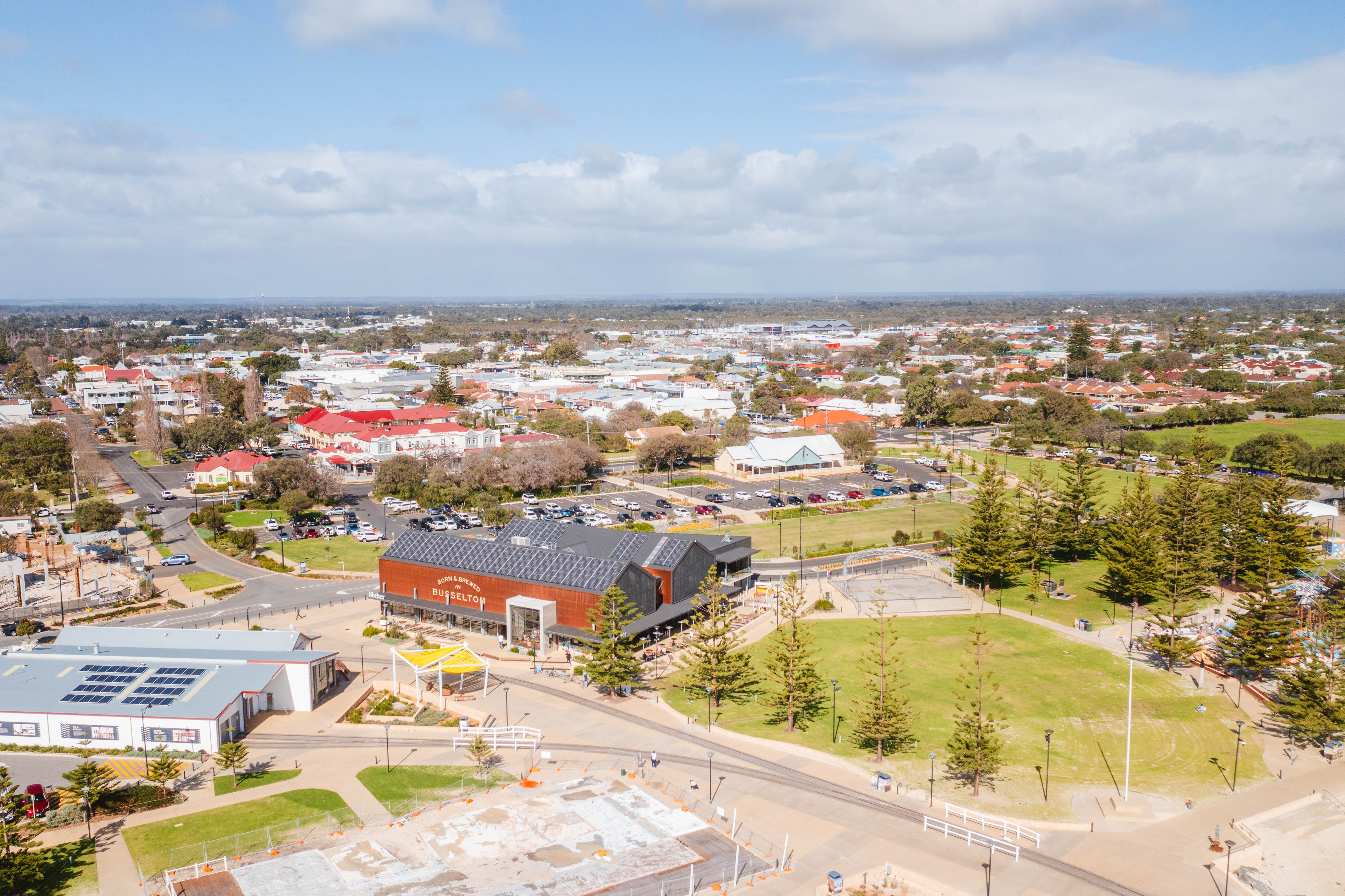 The Busselton Wine Walk is a day devoted to devouring tastings from some of the region's best small-scale producers. Busselton's recent crop of new breweries, bars and great galleries will play host to local winemakers, allowing you to experience a swag of wineries on a multi-stop, curated wine walk. Wander from Busselton's new foreshore brewery Shelter, to the unassuming Rocky Ridge Cellar Door, and to the eclectic Art Geo Complex, accumulating your wine knowledge along the way. You'll discover that Busselton is fast becoming one of the most picturesque and tastiest towns in the region!
When: October 23rd 12pm – 4pm
Cost: $75
There is no better way to celebrate spring than to attend a garden party set in an impossibly beautiful location. Xanadu Wines have been at the forefront of crafting some of the country's most acclaimed wines and to share their successes, they are putting on a lavish garden party with live music, separate bar zones, food stalls and a chance to meet the artist designing their new wine labels. Go one step further and book a masterclass in the Xanadu barrel hall. Choose from either a Chardonnay or Cabernet class. Both will allow you to meet the winemaker as they deconstruct the fruit of the winery's lauded Lagan Estate Vineyard.
When: October 16th 12pm – 4pm
Cost: Lawn Party $40 / Lawn Party + Masterclass $90
Cape Lodge are celebrating the intersection of good food and wine, and their power of bringing people together at this exclusive wine-tasting and four-course lunch. Start by learning about small batch wines with a two-hour tasting of the wines from Corymbia, Plan B!, Flowstone, and Wines of Merritt. Award winning chef Tony Howell will then serve a four-course lunch that in typical 'Chef Tone' style which sounds famously delicious. What more could you want than a wine festival, countryside, and warm weather?
When: October 16th 12pm – 3pm
Cost: $175
Winemaking is a science. So it's really no surprise that there is a niche 'geek' group affiliated with the craft. If you like to get technical with your tastings, then this is the event for you. Held at one of the region's more mature wineries, Cape Mentelle, you'll experience a mix of winemaking science, and appreciate 'quiz show' style tastings where you'll try the best of Cape Mentelle wines as well as some tastings from the 'mystery box'. Don't conform to the cool crowd – you know the Wine Geek Masterclass is where it's at.
When: October 22nd 10am – 1pm
Cost: $80
Since its inception last summer, Lagoon in Yallingup has quickly amassed attention as a discerning dining spot that celebrates local produce and boutique wines. With quality food and wine the focus, Lagoon owner and chef, Ben Jacob, and Juniper Estate chief winemaker, Mark Messenger, are putting together an epic five-course degustation dinner of contemporary food paired with trophy-winning back vintage wines. Let the experts talk you through how the food and wine speak of the place in which they were produced. This wine festival event is the perfect chance to meet and eat with an award-winning chef and winemaker, while taking in the upscale beachy aesthetic of Lagoon's new digs.
When: October 16th 6pm – 10pm
Cost: $220
For one weekend in October, a cadre of those hard-to-access winemakers who aren't open to the public, are giving you an exclusive invitation to come inside. Consider it a self-guided tour of the region's private producers where you can meet the makers, understand the winemaking process, taste vintages, and purchase a bottle. Participating venues vary from smaller scale low intervention producers to award-winning larger production wineries. Follow the event Facebook page to keep up to date with announcements.
When: October 16th and October 17th 10am – 5pm
Cost: Free
Whitehorses, Margaret River (Private Properties). 
Where to Stay During Fine Vines Festival?
If you appreciate quality architecture and interior decorating, then book a Margaret River Region escape at a Private Properties home. Whether you lean more towards mid-century style homes or modern beach chic, Private Properties have a range of jaw-dropping luxury homes in beautiful locations. Book your tickets to Fine Vines, gather your travel posse and stay somewhere where the memories will last a lifetime.
Cape Lodge Margaret River sits on forty acres of manicured lawns, parkland and vineyard. Enter the estate off Caves Road and you'll be awed by the grand country house entrance on arrival. Cape Lodge is not just somewhere to sleep. Everything here is considered from the vineyard tours and tastings, modern rooms with garden and lakeside views, and on-site fine dining and cellar door. When it comes to sleep, the accommodation itself is light, airy and contemporary. Indulge in for a facial treatment or Swedish massage at the Cape Lodge Spa. Your wellbeing is their priority here and it shows.
Set behind the dunes of one of the south west's most beautiful beaches, Pullman Bunker Bay is the ultimate getaway. Start your day with a game of tennis, use the resort gym, then take a walk along the white sand taking in the gin-clear waters of Geographe Bay. After lunch at the on-site restaurant 'Other Side of the Moon', kick back by the lap pool and enjoy a cocktail from the bar. With stunning coastline on your doorstep and the Margaret River Wine Region a stone's throw away, Pullman Bunker Bay is a perfect location to base yourself for the Fine Vines Festival. Prices are very reasonable for what is offered at the all-service resort.
Looking for more Spring time inspiration? Check out our 7 day itinerary on how to make the most of the warmer days.