Great Vegetarian Dining
Eating sustainably across the Margaret River Region.
The Margaret River Region is brimming with delish vegetarian dining options, with restaurants and cafe's making the most of the abundant farm fresh produce available. Most dining spots offer vegetarian (and vegan) food on their menu to accommodate all dietary preferences – Gone are the days when herbivores were stuck with just a sad side salad. Here are a few vegetarian-friendly spots worth checking out when you're in the South West of WA, from low-key to fine dining.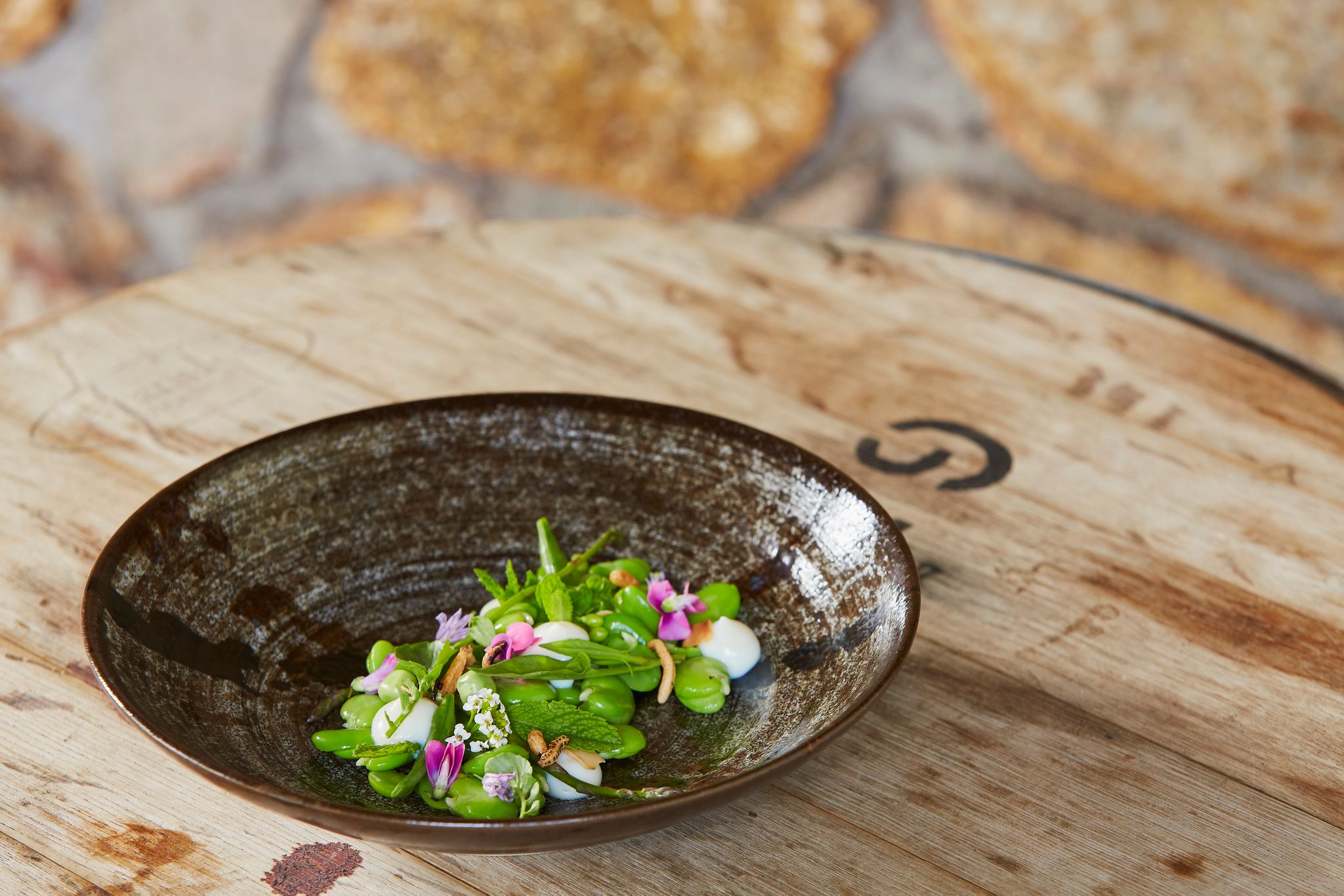 Cullen Wines offers a divine 4 course degustation menu with both vegetarian and vegan options available, ensuring that everyone can enjoy Executive Chef Antoine Deunff's exquisite food created with produce largely sourced from their biodynamic, carbon positive garden. Owner and winemaker Vanya Cullen says the concept is to have a beautiful, edible garden. "We now have five gardens, including of course, the Cullen vineyard itself." Save some time before or after your meal to take a self-guided stroll through the garden and learn more about biodynamic practices used. Lunch happens Friday to Tuesday. Be sure to book in. 
Margaret River Farmer's Market
Margaret River
Every Saturday the Margaret River Farmers' Market bustles with locals and holiday makers. Stalls are run by amazing farmers, growers and makers, dedicated to bringing you the best produce in the region. Pick up your fruit and veg, grab a coffee (don't forget your reusable cup), and enjoy a dish from one of the vego friendly local food stalls – The Pancake Bar, which serves both sweet and savoury crêpes, is a must-try. All while taking in the sounds of live music from the talented buskers who serenade the crowd, it's hands-down the best way to spend a morning.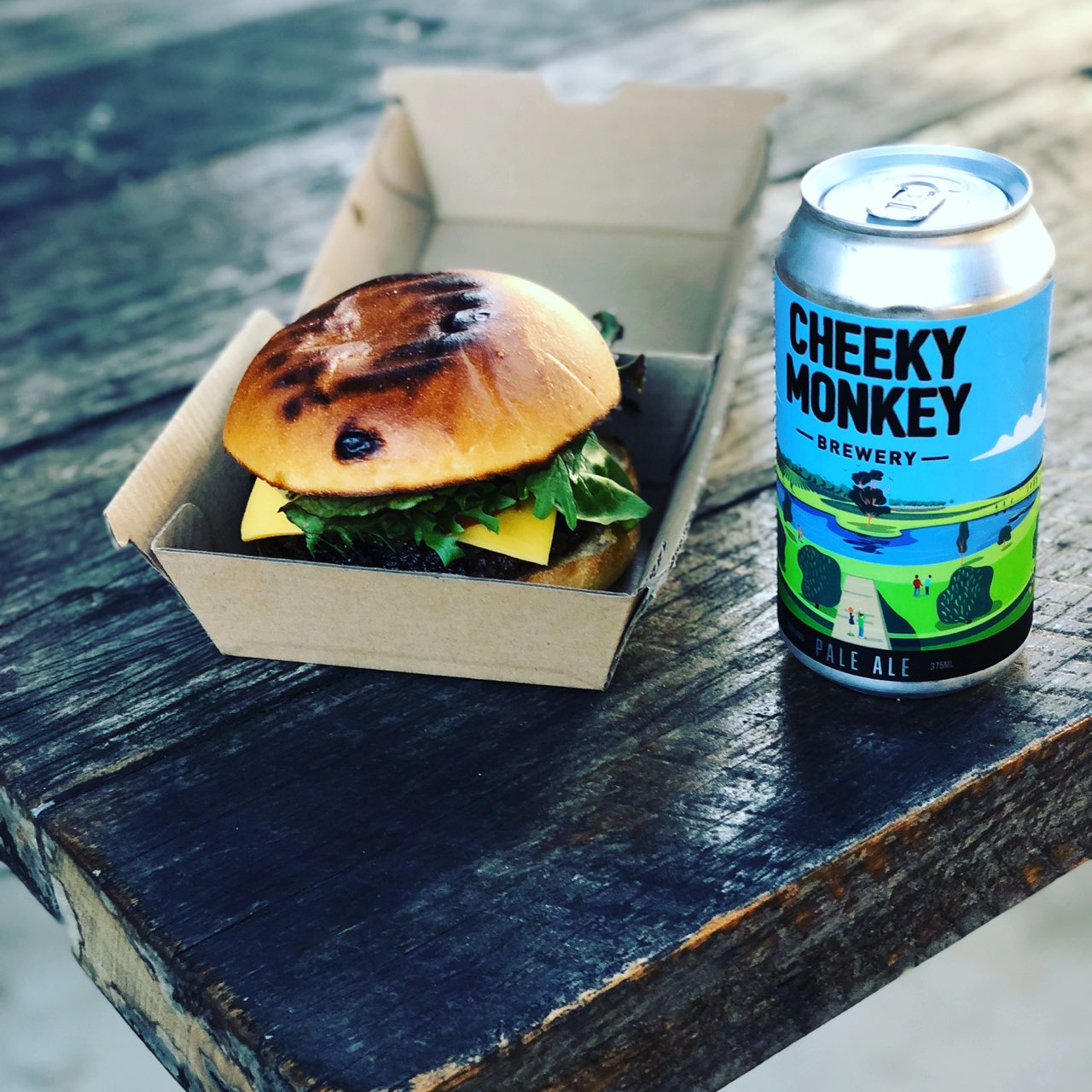 Burger Baby, Margaret River
Burger Baby
Margaret River
Sometimes you just need a big delicious burger, and Burger Baby delivers on the most flavoursome combos you'll find anywhere. As well as a bangin' lentil burger that would satisfy even the most dedicated carnivore, they offer the option to swap out any of their burgers with a plant-based 'Impossible Burger' pattie. So you can enjoy a classic style 'cheeseburger' but without the meat. Add a substantial craft beer list and wines from some of the most innovative labels in the South West, and you have the recipe for some very happy vegetarian diners. 
Blue Manna Bistro
Dunsborough
If you're a pescatarian, then Blue Manna is the spot to get your seafood fix. Nearly all of their fish is caught fresh in Australia, with most line caught locally in WA, then prepared for you in their kitchen. Blue Manna is passionate about sourcing their oysters, scallops, squid and all of their seafood sustainably, which makes their tasty dishes even more special. They're open Tuesday to Saturday.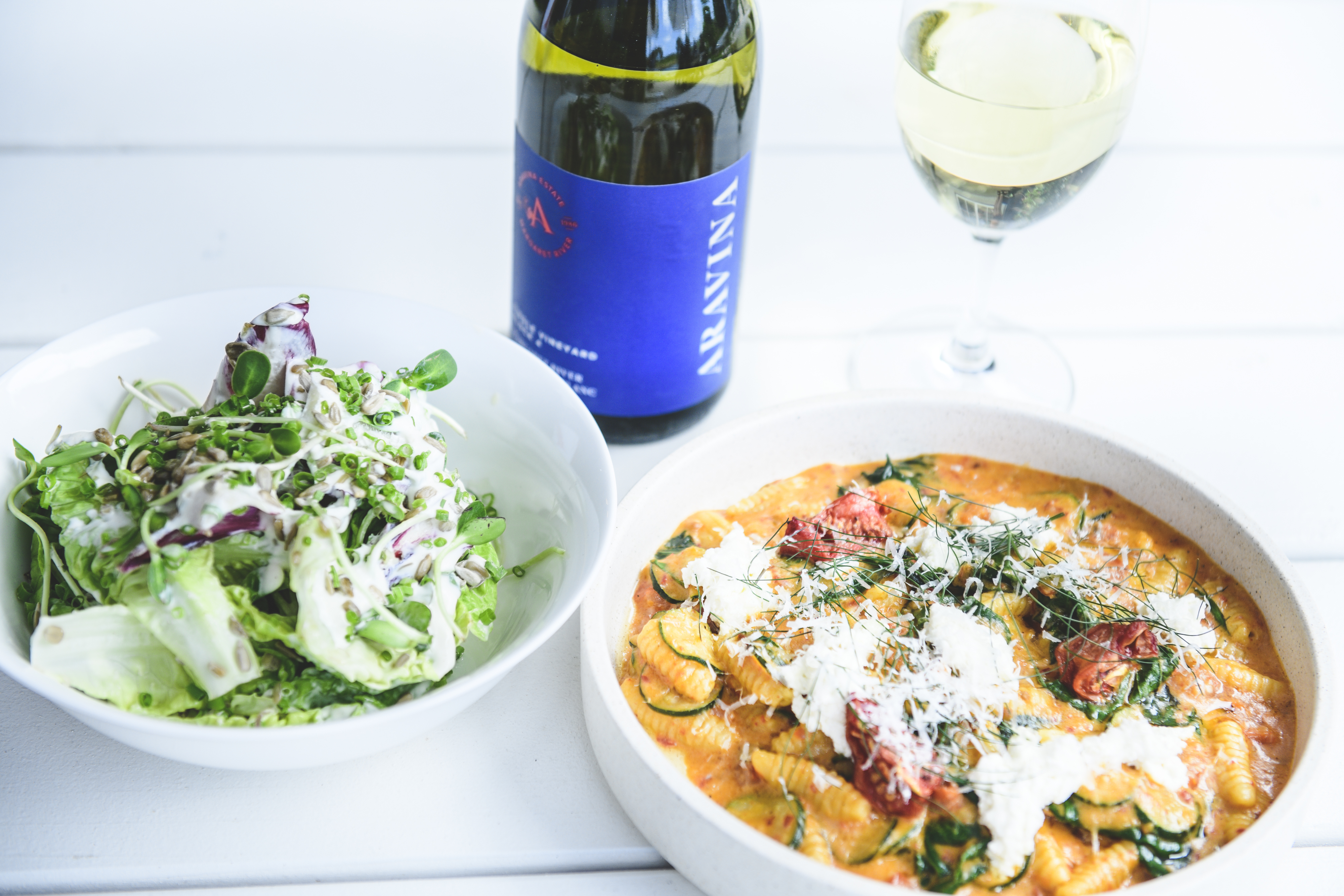 Aravina Estate, Yallingup
Aravina Estate isn't just famous for its world-class wines and stunning vineyard, Executive Chef Ben Day is also dishing up incredible food. Choose a vegetarian dining option from the winter menu, such as their hand rolled ricotta cavatelli with local mushrooms, pecorino and warrigal greens, and pair it with one of their many premium wines. Let the kids enjoy the playground while you take in the breath-taking views. And then order a bit more wine for good measure. Just be sure someone is skippering, so you stay safe on the road! 
Private Chefs
Margaret River Region
There are many gifted private chefs in the Margaret River Region who can visit your holiday home and prepare a mouth-watering meal for you and your guests. Like Spice Mistress Sarina Kamini, who loves to prepare traditional Kashmiri dishes for lovers of Indian Food. Tiller Dining is another great private chef in the region. George creates memorable private dining experiences, using food grown fresh on his own farm in Yallingup. 
The Berry Farm, Rosa Glen
Head to the Cottage Café at The Berry Farm for delectable vegetarian dining. Like their vegetarian tart, or all of the fresh cakes and treats you could ever dream of. This charming little café has a kids menu (and playground), which makes it a great spot for the whole family. When you're done, visit the cellar door to taste some delicious sparkling fruit wines, cider and ports, or explore the farm garden. 
Peko Peko
Dunsborough
A trip to Dunsborough isn't complete without stopping in at Peko Peko. The fresh and wholesome Asian-inspired meals are all prepared onsite by their creative chefs, ensuring that fast food doesn't need to skimp on flavour or nutrition. During the day pick up some teriyaki tofu sushi, and raw vegetable and avocado rice paper rolls, then after 5pm join the locals in swinging by for their wok tossed noodles with your selection of protein, vegetables and sauce. Pop a few cheeky veggie gyoza dumplings on the side, and you've got a darn delicious meal.
Keen to make your own vegetarian feast from local produce? Check out our list of farm gates and markets in the Margaret River Region.