Insider Tips
A guide to hiking the Cape to Cape Track
The Cape to Cape Track is hands-down one of the best multi-day hikes in the world. "It's got everything from towering forests to some of the best beaches you'll find anywhere," says Cape to Cape Explorer Tours director Gene Hardy.

"Amazing wildflowers and orchids, epic coastal views and challenging terrain from limestone cliffs to huge granite marbles dating back 600 million years. It's mind blowing!"

Gene and other Cape to Cape hike leaders provided some top tips on how to tackle this hike.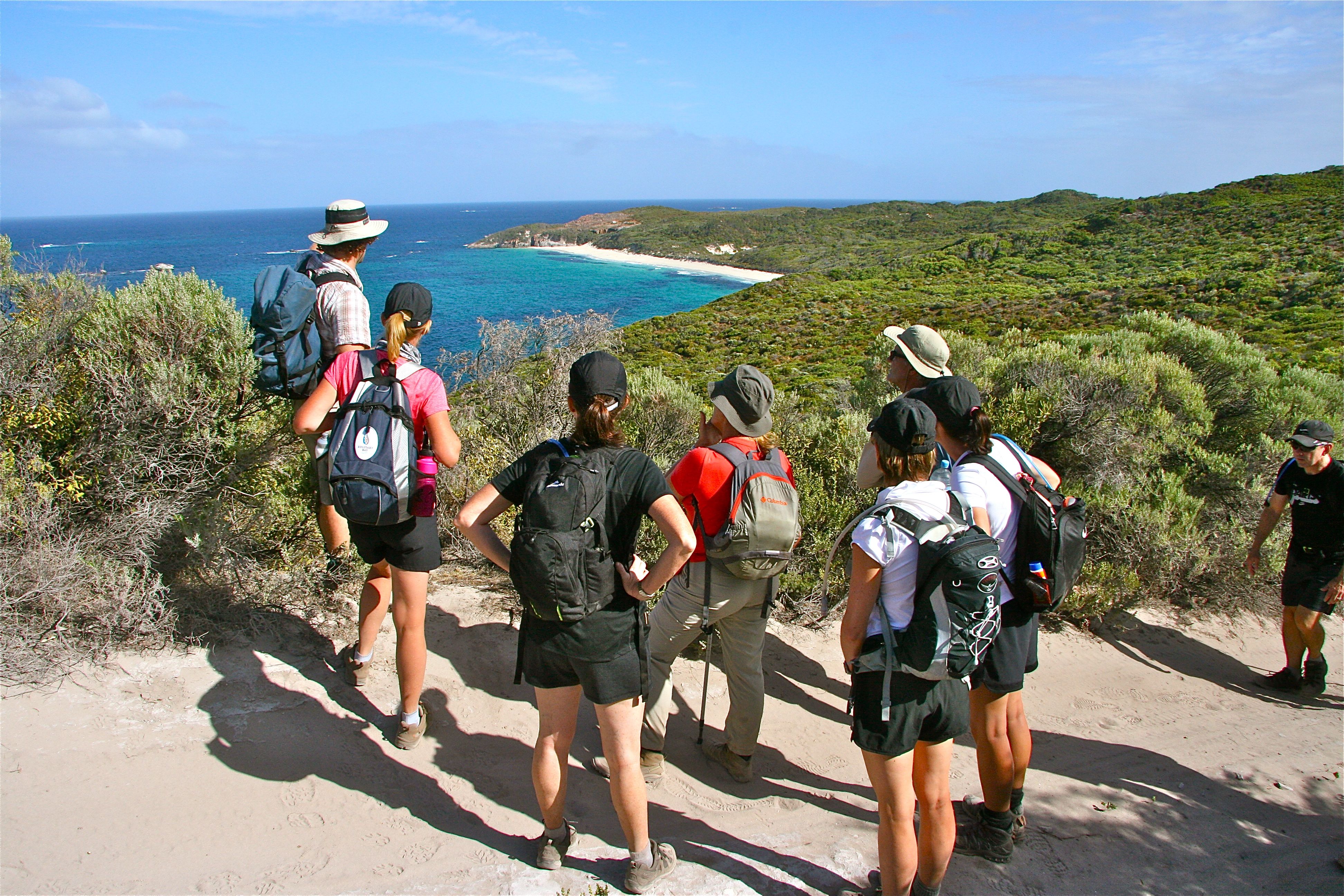 1. Decide if you'll Hike Solo or Join a Guided Tour
"If you're keen, you can hike the Track carrying all your own food, water and sleeping gear. But it's a slog!" says Gene Hardy. "We take care of everything so they can walk with just a day pack and really enjoy the magic of the Track!"
Check out Cape to Cape Explorer Tours, Walk Into Luxury and Edgewalkers who offer a range of day and half-day hikes, 3-5 day highlights tours, or the entire 123km over a week.
2. Join the Facebook Group and Buy the Book
Search Facebook for 'Cape to Cape Track (Western Australia)', a public group where you can ask questions and read about other people's experiences. Wondering where to leave your car, or whether a particular river crossing is possible – consult the brains trust.
The Cape to Cape Track Guidebook features detailed descriptions, distance tables and maps. It shares tips about camping and water refill stations as well as how to break the 123km track into manageable day hikes. You can pick up copies of the book and map from Cape Naturaliste Lighthouse, Cape Leeuwin Lighthouse and the local Visitor Centres in Busselton, Dunsborough and Margaret River. Need a copy before you travel? Contact the Visitor Centres direct and they'll send one in the post!
3. Start Training
"We always urge our hikers to put in some training and preparation before they come. Particularly, do some beach walking as there is a bit of soft sand. Wear comfortable shoes that are worn in and take a back-up pair of runners if you start to get any hot spots on your feet" said Gene Hardy.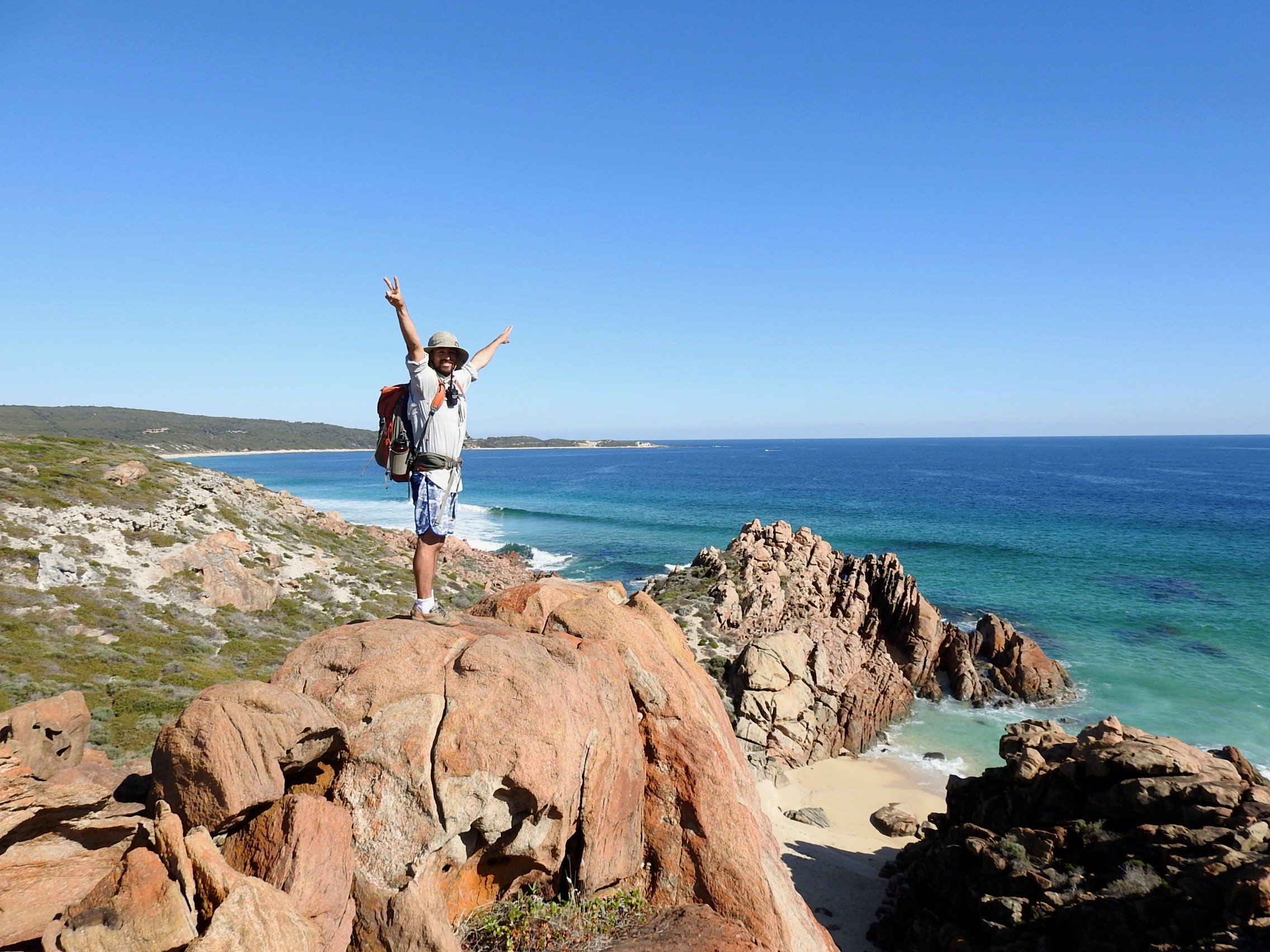 4. Choose Your Season
Autumn and spring are ideal; 'goldilocks' weather and the wildflowers are glorious. Winter can be great too, watching whales pass by. But if you're hiking in summer? "I started on a 36-degree day, and if you can delay your walk by a day, I'd recommend it. Otherwise start your day at 4.30/5am and make sure you're finished walking by 11ish." says Jess Bear who hiked in January.
5. Pack Light and Use Local Services
Dr Erika Jacobson leads guided hikes and creativity retreats through Edgewalkers, "With Margaret River being so close to the track, it's easy to make this experience as rugged and low budget or as high end and deluxe, as you like. If you camp on the track, stay at the designated camping spots along the way, or use a local driving service to transfer you to and from one of many accommodation choices in the region. If you're camping, take some dehydrated meals and high energy snacks and if you're staying in accommodation you can eat out every night, cook for yourself, or have a caterer come in and cook for you!"
6. Safety First
Mobile phone coverage is scarce on the track, so solo walker Jess Bear hired a Personal Locator Beacon (PLB) as a precaution. "I carried a PLB that I hired from the Bibbulmun Foundation. It was $90 for two weeks. I'd recommend this for peace of mind."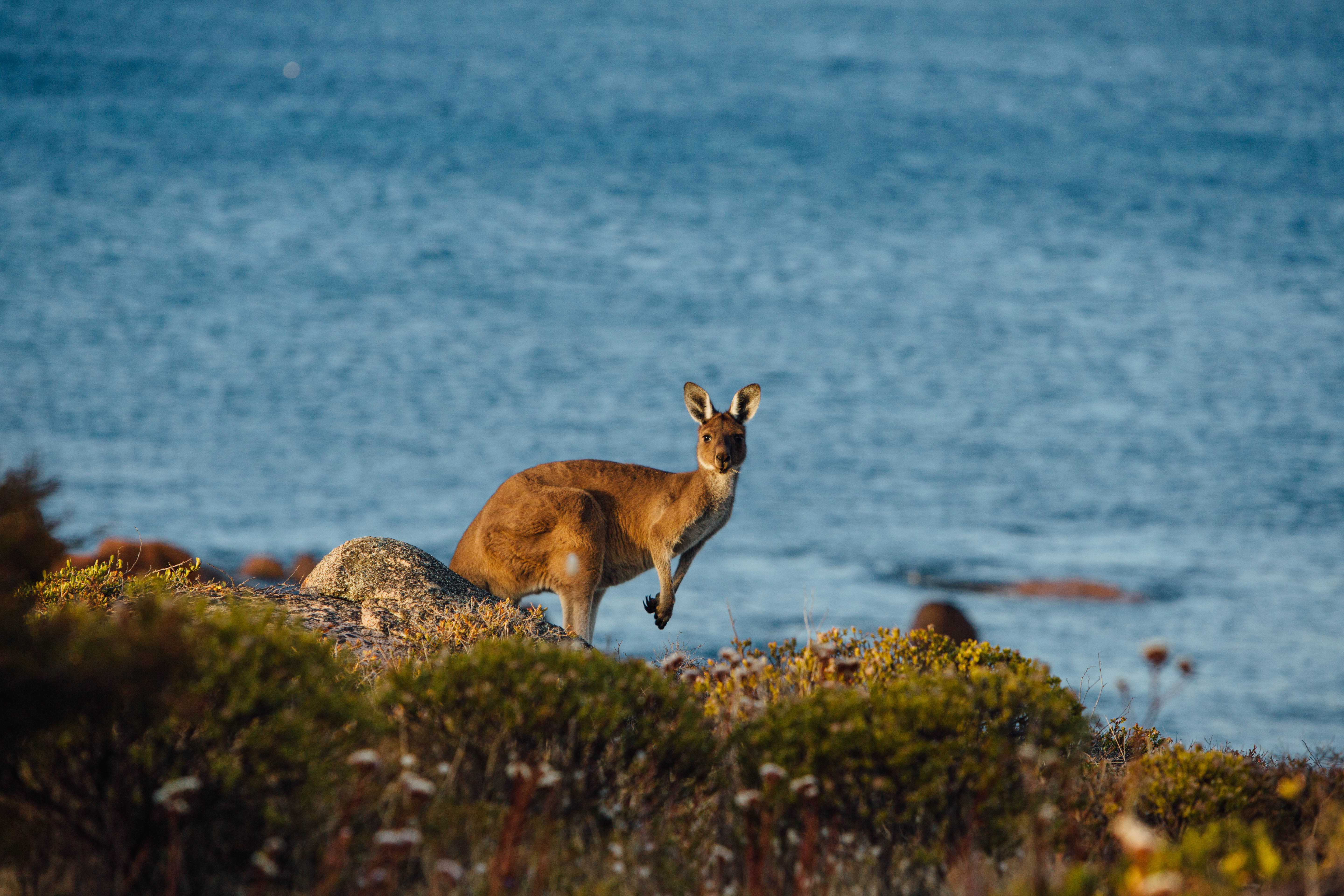 7. Marvel at the Wildlife
Prepare to see some wonderful critters along the way, says Hayley Betteridge of Walk Into Luxury. "Many animals along the track are nocturnal, so it can be quiet during the day, but look out for bandicoot, quenda, chuditch and brush-tail possums at dawn and dusk."
Gene Hardy keeps an eye on the ocean; "It's where pods of frolicking dolphins and majestic humpback and southern right whales can be spied. Oh, and don't miss the friendly stingrays at Hamelin Bay!"
8. Take a Short Day Hike
Strapped for time? Take a half or full day hike with a guided group for an immersive experience, or try one of our favourite sections;
Cape Naturaliste Lighthouse to Sugarloaf return – wheelchair accessible boardwalk, 5km return.
Smiths Beach to Canal Rocks loop – stunning rock formations and swimming opportunities.
Wyadup to Wilyabrup Cliffs – approaching the 50 metre granite sea cliffs is unforgettable.
9. Tips for Families
Keeping kids motivated can be a challenge, so keep the walks short, take snacks and pick somewhere safe for a swim. Start with a circuit near Meelup, and Cape Naturaliste Lighthouse to Sugarloaf Rock is perfect if you're pushing a pram.
There are families completing the end-to-end hike – look up their stories in the Facebook group. One family completed it in 9 days with kids aged 2, 5 and 7, with the youngest in a carrier and staying at caravan parks, where they picked up extra supplies of food and nappies.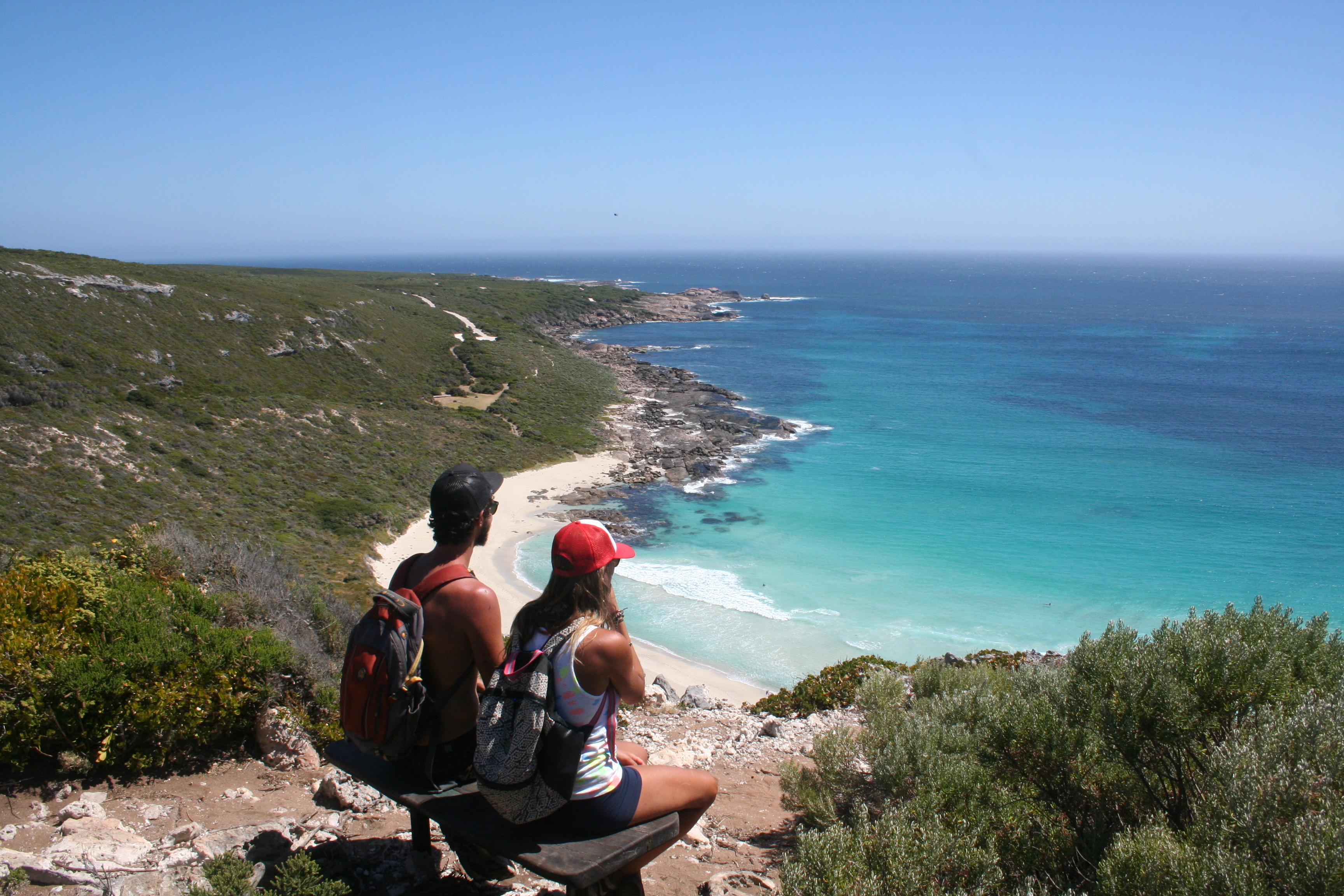 10. Enjoy Your 'Aha!' Moment
When asked about special moments on the track, Gene Hardy couldn't narrow it down to one, "There's the kangaroo attack. The tsunami. And the storm. The main "aha" moment for me comes when I see the reaction from our hikers. They're living busy lives and they get out on the Track and you can just see the change in their face, their mood and their entire being. Sharing that with people in incredible. It's a privilege."
Completed the Hike?
Take home a momento with a range of merchandise from Friends of the Cape to Cape Track, a not-for-profit community group formed in 1998 to assist Parks and Wildlife Services to maintain and develop the track. The official merchandise can be purchased from Cape Leeuwin Lighthouse, Cape Naturaliste Lighthouse and the Dunsborough and Margaret River Visitor Centres.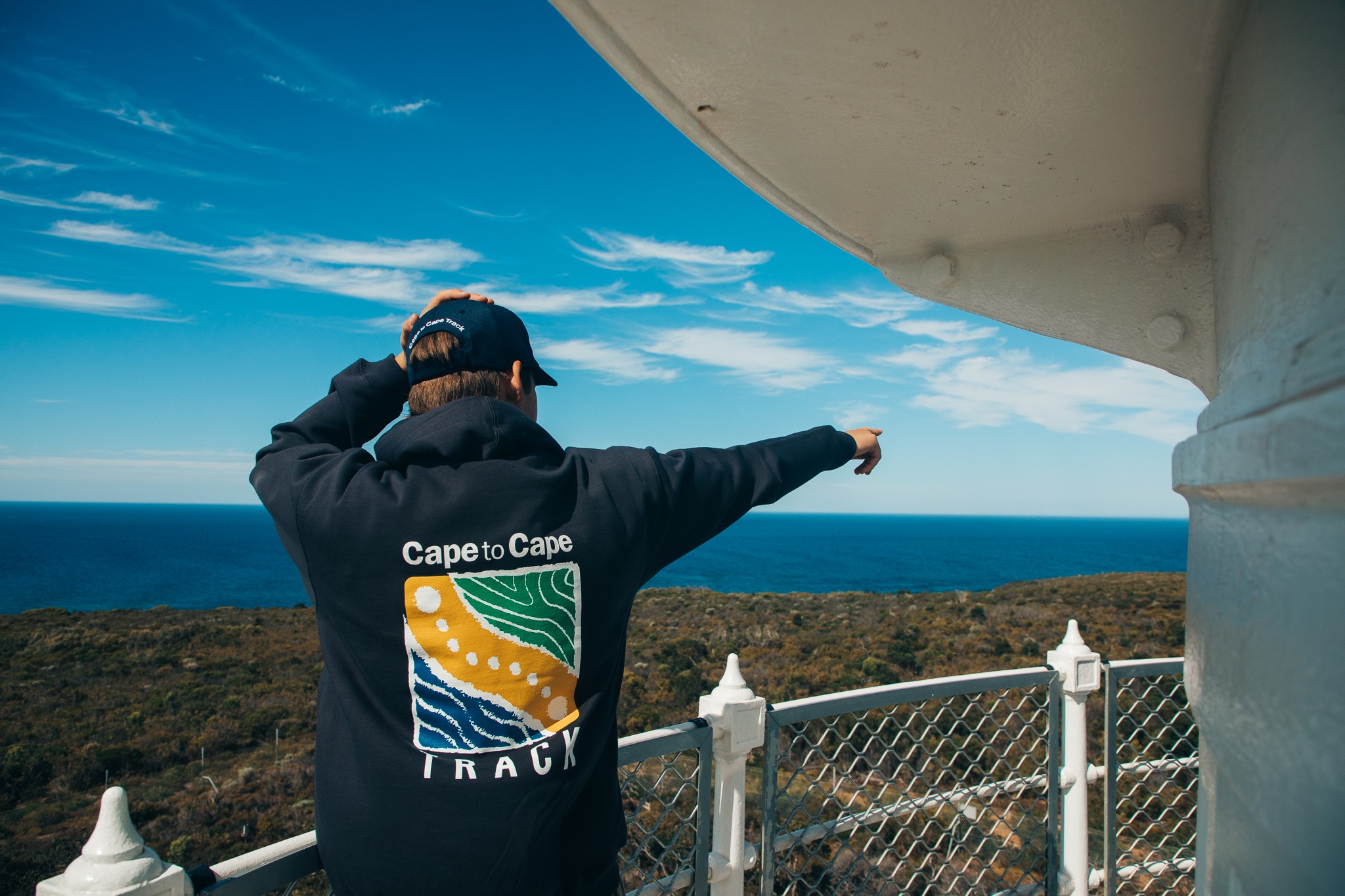 Talk to these Cape to Cape Tour Specialists