Lo-Fi Living
Inspiration for the sustainable traveller
Living sustainably is at the core of life in the Margaret River Region.  The simplicity of life here is one of the region's great drawcards, and can be experienced in so many different ways, from where you stay, to where you eat and what you drink or do.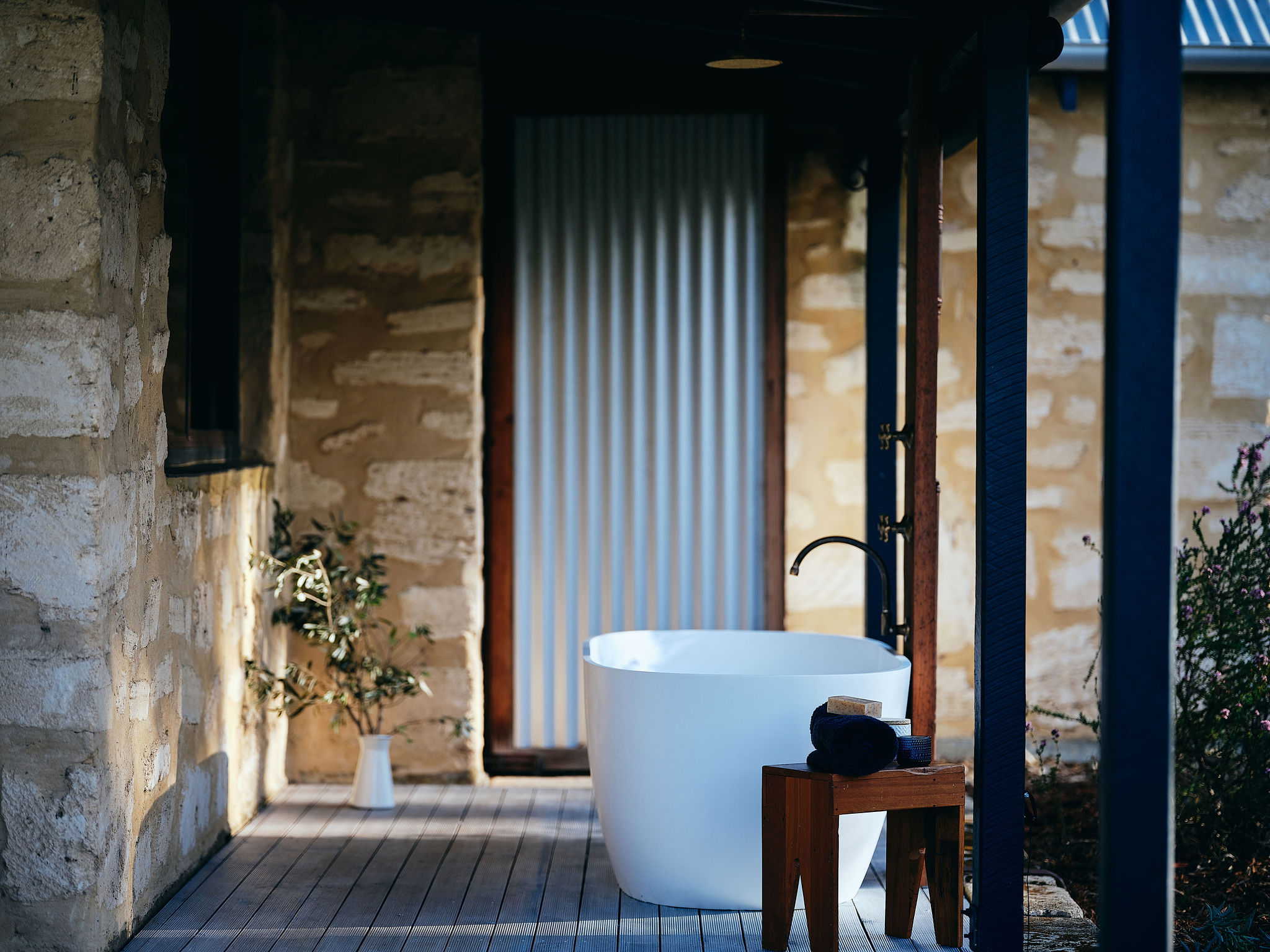 Slow down and appreciate the simple life with a lo-fi stay at Burnside Organic Farm.
Where to Stay
Margaret River Heartland
Margaret River Heartland's off-grid cottage, Settlers Rest, is all about simple living.  There is no wi-fi, no TV, and guests may choose to remain device-free if they wish, but they'll have plenty to do include playing the cherrywood piano, learning the ukulele, having a picnic under the shade of an ancient peppy, or taking a lazy swing on a tree-swing big enough for two.
There is a baker's oven fireplace, a minimalist kitchen, and views to the forest.
Switch off, settle in, and spend your days and nights immersed in nature and nurture.
Petra Olive Oil Farmstay
The Petra Olive Oil farm is a boutique, family-owned olive grove tucked away in a hidden corner of Yallingup.
Their dog-friendly farm stay features five bright and spacious self-contained chalets, and guests can stroll through the tranquil groves, past dams and abundant kangaroos. Petra means 'rock' in Greek, inspired by the granite rock found naturally amongst the soils of this site, which now feature within the buildings themselves.
The Petra farm shop features a stunning range of their estate-produced olive oils, gourmet vinegars, delicatessen and anti-pasti products, along with skin and hair care products, all of which are single estate produced and cold pressed on site. Petra olives are all hand harvested and naturally processed resulting in an end product that is bursting with flavour and a reflection of the site on which they are grown.
Burnside Organic Farm
Burnside Organic Farm is a small family and certified organic and biodynamic winery on the outskirts of Margaret River.
They offer bungalow accommodation in their recycled timber and rammed earth and stone cottages.  The private patios on the cottages overlook the surrounding farmland, which include a vineyard, winery, avocado orchard, and vegetable gardens, which guests are welcome to use.
The bungalows are solar passive and well-spaced among natural bushland.  A big tree swing will provide hours of fun for the kids, and they can also feed the on-site animals and learn about how food is grown in the kitchen garden and orchard.
For the adults, Burnside Organic Farm is also home to a small family winery. Lara & Jamie planted the grapes in 2001 and they handpick and make the wine onsite.  All wines are certified organic, from paddock to bottle.
Arimia are committed to the authentic practice of growing and serving food from their own backyard.
Where to Eat
Arimia
While incessant misappropriation of the words 'sustainable', 'organic', and 'local' in the food and restaurant industries have devalued their meaning, Arimia are totally committed to the authentic practice of growing and serving food from their own backyard.
They grow a few hundred olive and fruit trees and a one-acre vegetable garden, and any run off trickles into a winter creek line where Arimia farm their own trout.  Of course, the rain also supplies their livestock and restaurant clients and staff, with enough drinking water for the year.
It's an easy choice, says owner Ann Spencer. In establishing Arimia as a bastion of sustainability in the South West, she hopes also to restore some of what has been lost to the industry and wider society's appetite for convenience.
"We want to protect and promote this way of life, and to raise the consciousness of people that come and eat here.  People are ready for it.  People want to know where their food comes from.  It hurts us when people are misinformed by false marketing," says Ann.
"People are starting to make that connection to sustainable foods, real foods, whole foods, and we want to help grow that in them.  This isn't just about food, it's about us making the difference that we can."
Yarri
The challenges of the corona-virus pandemic have hit the hospitality industry hard.  Yarri are one of the more canny operators, however, who have adapted their operation to suit the times, and part of that means reducing their environmental foot-print.
Yarri now source all of their protein from regenerative farmers, and a lot of their produce comes from the Yarri Garden at Snake & Herring on Caves Road.
Their food highlights the best ingredients Western Australia has to offer, and they are proud to support growers with sustainable and ethical practices
MYDRIVER
MYDRIVER's private tours offer an insightful and private Margaret River experience.  Their 'Farm Feast and Artisan Wines' tour explores local produce and paddock to plate style dining, and some of the region's best natural artisan wines.
The tour follows the quieter and less explored southern half of the region, with stops at places like Glenarty Road in Karridale.
At Glenarty Road, they believe in traditional farm house cooking, and much of their produce is grown on-site, and then pickled, fermented, braised, or baked over a custom wood-fire grill. It's all about slowing down to appreciate the simple pleasures of food, drink, and good company.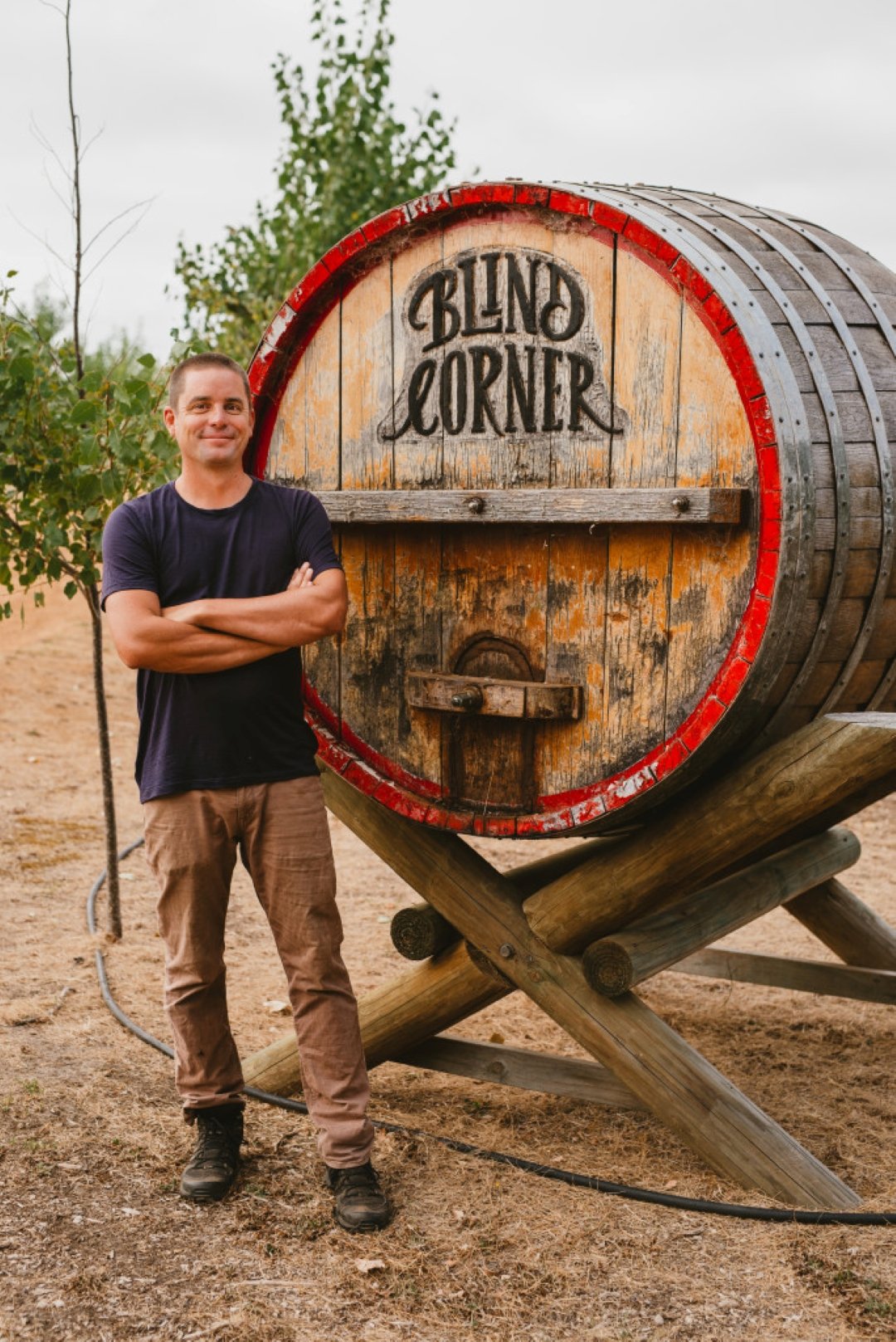 Hop on the lo-fi wine trail and discover organic and biodynamic wines at Blind Corner.
Where to Drink
Rocky Ridge
The family behind Rocky Ridge brewing have been working the land at their Jindong farm for five generations.  A few years ago, they decided to divert from cattle and dairy to hops.
With a high focus on sustainable practice, they use mostly WA cultured yeast, organic malt, homegrown hops, and plenty of local knowledge to bring you some of WA's best beers.
Much of their delicious results can be sampled at their Busselton cellar door – a refurbished 1930s home.  It's a true taste of history!
Blind Corner
Ben and Naomi's organic approach to their winery is the same as their approach to life – to have their family live in a better world that they help to create.
As a winemaker and lover of the land, Ben creates natural, biodynamic wines while his wife Naomi grows enough food in their biodynamic vegetable garden to supply not just their family but the local community too.
Beekeeping is also a part of the Blind Corner experience, and they offer a relaxed tour experience for the curious.  Wine and natural honey are available for purchase – and the inspiration is free.
Fair Harvest offers a range of lo-fi experiences, perfect for the eco-conscious traveller.
Lo-Fi Experiences
Fair Harvest Permaculture
Fair Harvest is a permaculture farm five kilometres from Margaret River, and offer a variety of permaculture courses and eco-friendly accommodation.
There are open farm and café days, and regular yoga and wellbeing sessions.
You can also join Fair Harvest for a retreat, food and community event, or book into their campground or glamping accommodation.
This is a place perfect for people wanting a quiet, eco-friendly stay, and minimises your environmental footprint.  All waste is composted on site, all fruit, veg, herbs, honey, and eggs are grown on site, and all drinking water is filtered rainwater.  The camp kitchen and ablution block are built from Fair Harvest grown timber, and all their firewood is also harvested from their plantation.
Fair Harvest is about caring and sharing with guests, and encouraging them to explore a different kind of life.
Ready to escape? Book your lo-fi experiences now with one of our local experts.