Open Studios
Experience the region's vibrant visual arts scene, and plan your own art trail
More than 100 artists from Busselton to Witchliffe are making final preparations to open their private studios to the West Australian public for next month's Margaret River Region Open Studios. The 7th annual Open Studios event was originally scheduled for April/May but was postponed to September due to COVID-19.
There is a definite sense of excitement amongst participating artists in the lead up to the September 12 to 27 event. Artists have been busy creating. Some have been influenced by the impact of COVID-19, others have turned to nature or to environmental themes of re-purposing and sustainability, and others to life's simple pleasures. A number of artists are planning small-group workshops for children, novices, amateur artists and those with more experience.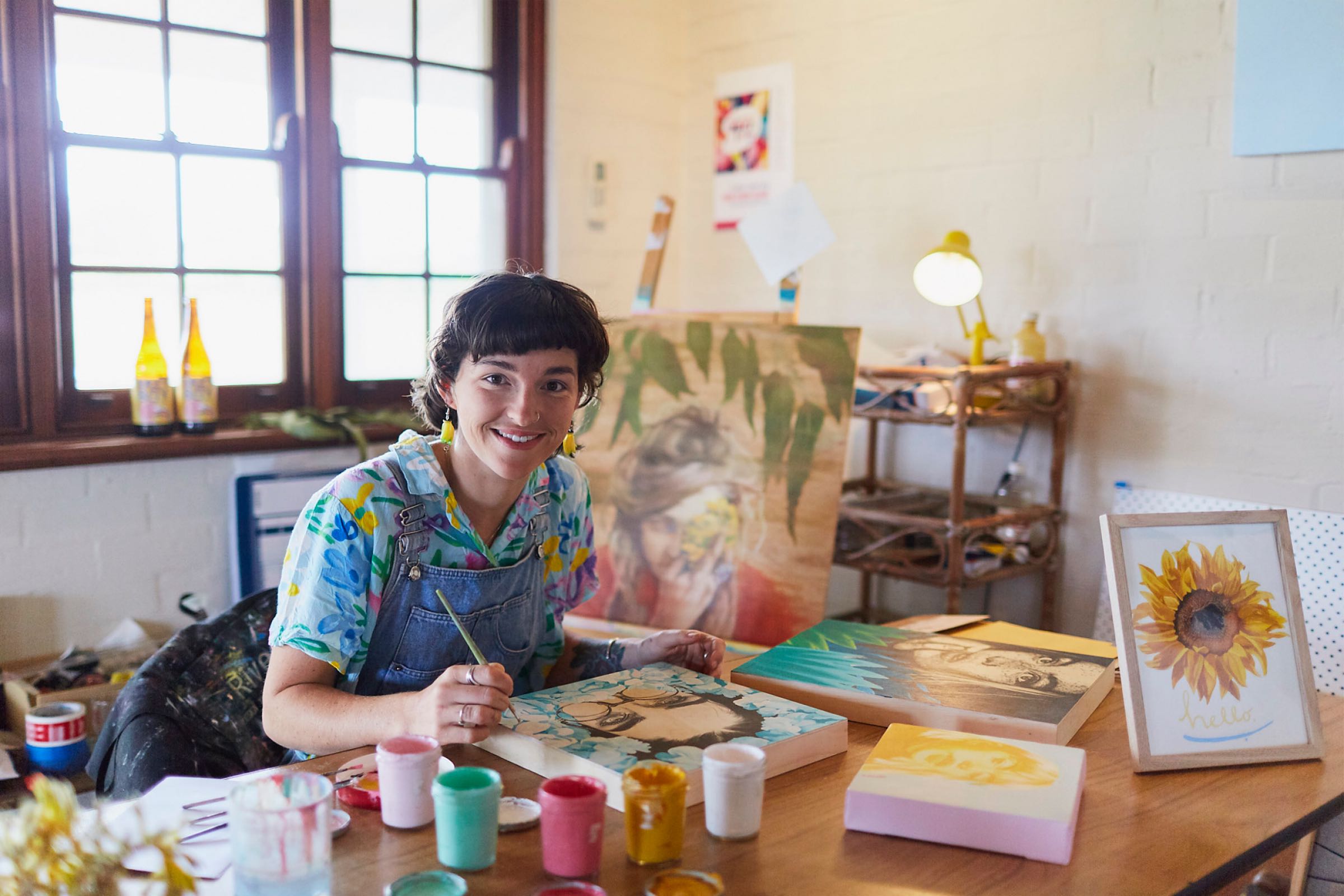 Margaret River Artist Chole Wilder 
Event organisers are grateful for the opportunity to be able to welcome visitors from across WA to share their passion for artistic pursuits and the Margaret River Region.
Margaret River Region Open Studios features painters, sculptors, illustrators, jewellers, printmakers, glassblowers, ceramicists, potters, photographers, furniture makers, woodworkers, textile artists, metalworkers, mixed media artists and upcyclers. Some have lived in the Margaret River region for many years and others hail from other corners of the world and now call it home, living on farms, in town, on rural retreats, in the forest or on the coast.
If you think you've seen all the region has to offer, you'll be surprised! Download the event guide, follow the handy maps or blaze your own trail to follow a particular artform, artists you know or maybe just love the look of their work, or pick an area to explore. There are plenty of artists situated around Busselton and Vasse, Dunsborough and Eagle Bay, Yallingup, Cowaramup, Margaret River and Witchcliffe and the places in between.  Allow plenty of time and enjoy getting off the beaten path and discovering why the Margaret River Region is such an artistic hub. You may even pick up some new works for your walls along the way.