We've embarked on South West Australia's four week marron season, which runs from from noon on January 8 until noon on February 5, 2021 and will see thousands of people take to the waters in search of the delicious freshwater crayfish.
Marron is the largest freshwater crayfish in Western Australia, and the third largest freshwater crayfish in the world. It is found naturally in permanent rivers and is endemic to Australia's South West. Fishing for the local delicacy is a Western Australian tradition and as such the fishery is heavily regulated, so you'll need to apply for a licence if you're keen to catch some.
For the non-anglers among us, luckily marron is a favourite on the Margaret River Region's restaurant menus. We've listed some restaurants below where marron is regularly served (call in advance to check). Marron is commercially grown at a number of farms in the region, which means it can be found on many menus throughout the year.
Photo above thanks to The Margaret River Discovery Co.
Cape Lodge Restaurant, Yallingup
The Cape Lodge Restaurant features an array of local and home grown produce plucked from nearby oceans, local farms and the onsite kitchen garden to create fresh innovative cuisine. We recommend enjoying your marron dish in their stunning lakeside restaurant.

3341 Caves Road, Yallingup 6282
+61 8 9755 6311 – Reservations are essential
Marron available for dinner service on Thursday, Friday & Saturday
The Studio Gallery & Bistro, Yallingup
The Studio Gallery & Bistro in Yallingup combines the love of art, food and wine in an incredible bushland setting. Local produce is a highlight at this award-winning venue with marron featured on their small plate menu – best shared with friends in a relaxed setting. While you're there browse a range of artworks, ceramics, jewellery, glass and textiles from local Western Australian artists and further abroad.
7 Marrinup Drive, Yallingup WA 6282
+61 8 9756 6371
Lunch Thursday – Monday & Dinner Saturday evening
Blue Manna Bistro, Dunsborough
Bringing seafood to the fore is Blue Manna with a stellar reputation around town. They specialise in Blue Manna crab and seafood, cooked with an Asian influence. The menu changes with the season, and currently offer marron of the day. You'll want to settle in for a long lunch on the deck basking in the sun with the bushland backdrop. Be sure to book ahead as it's a popular spot with locals and visitors.
1/16 Cyrillean Way, Dunsborough WA 6281
+61 8 9786 5051
Open Tuesday – Wednesday for dinner, Thursday – Saturday Midday – 9pm. Bookings essential.
Howard Park Wines, Cowaramup
Looking for an intimate dining to sample local culinary delights? Book in the Private Marron & Native Foods Experience at Howard Park Wines.
The immersive experience is held in their luxurious private tasting room. Sip your way through premium wine and interact with your own private chef while indulging in a Bacchanalian-inspired feast. The perfect long lunch.
543 Miamup Rd, Cowaramup WA 6284
+61 8 9756 5200
Bookings by appointment only. From $295 per person.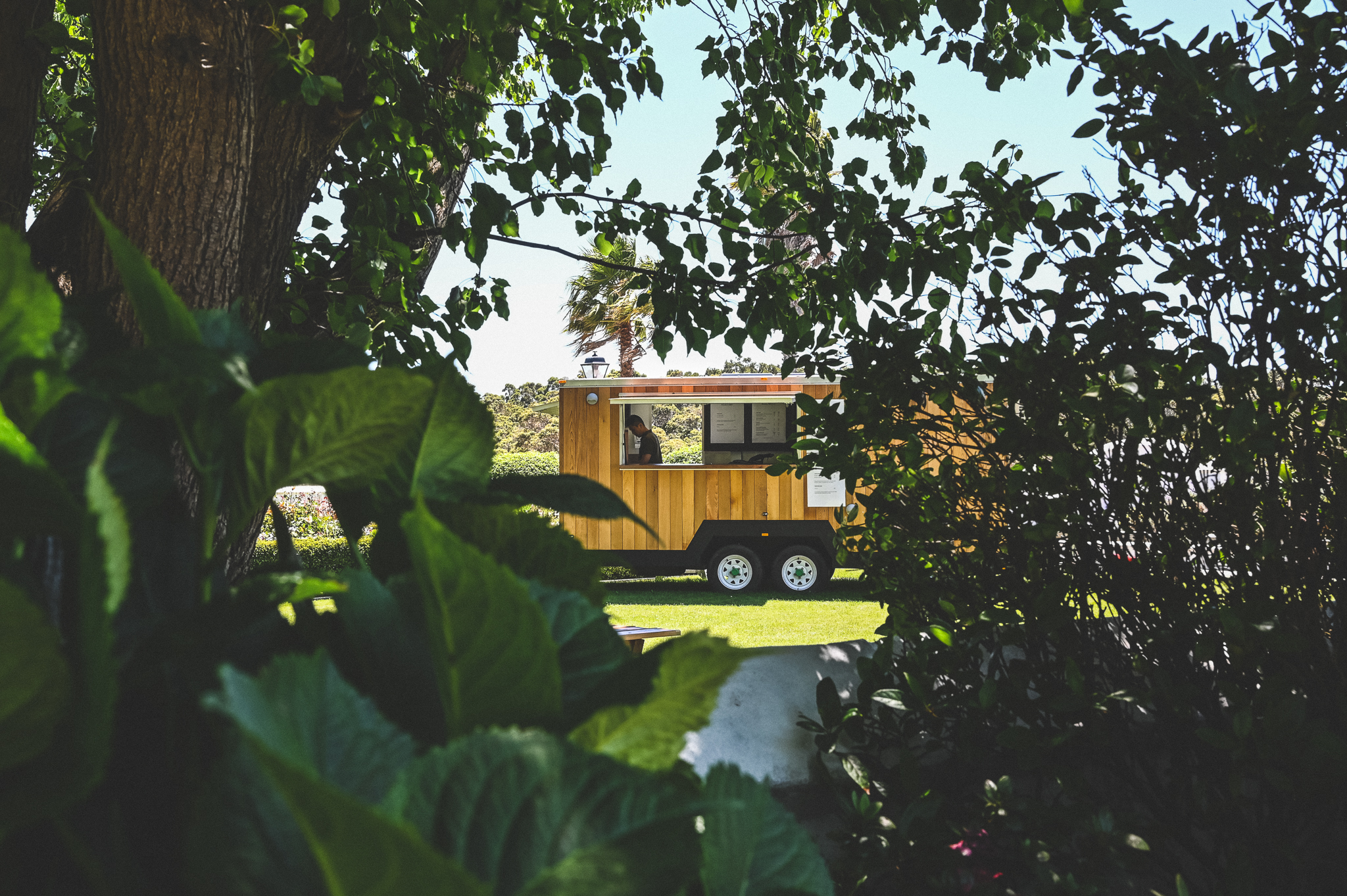 Voyager Estate Restaurant, Margaret River
At this iconic Margaret River winery and restaurant, ingredients are sourced from their kitchen garden or local suppliers who not only offer the season's best but are ethically sourced. A new menu launches in the restaurant on the 14th January which features local marron.
Throughout January, Voyager Estate hosts the Summer Garden Series. On Thursdays & Fridays they'll fire up the grill with delicious bites – including juicy local marron in brioche buns. Available from 11:30am under the trees in the Voyager garden, alongside charcuterie, cheese boards and wine.
Stevens Road, Margaret River, WA 6285
+61 8 9757 6354
Open 10am – 5pm daily.
World-Class Dining
The restaurant and café scene in Your Margaret River Region is unsurpassable. The region has attracted and created world-class chefs that draw their inspiration from the abundant fresh local produce, stunning landscapes and the pristine environment in which they work.