10 New Spring Experiences
It's a time to celebrate new life, and a host of exciting new experiences.
Spring.  It's a time to celebrate new life, and there are a host of exciting new experiences to be had in The Margaret River Region this season.  From hiring a boat, bike, or paddleboard at Geographe Bay on those sunny days, to Passel Estate's wine and nature tour through the sprouting vines and resplendent bush, to a steaming hot Finnish sauna on those crisp mornings, these are some of the best new experiences in the Margaret River Region this spring.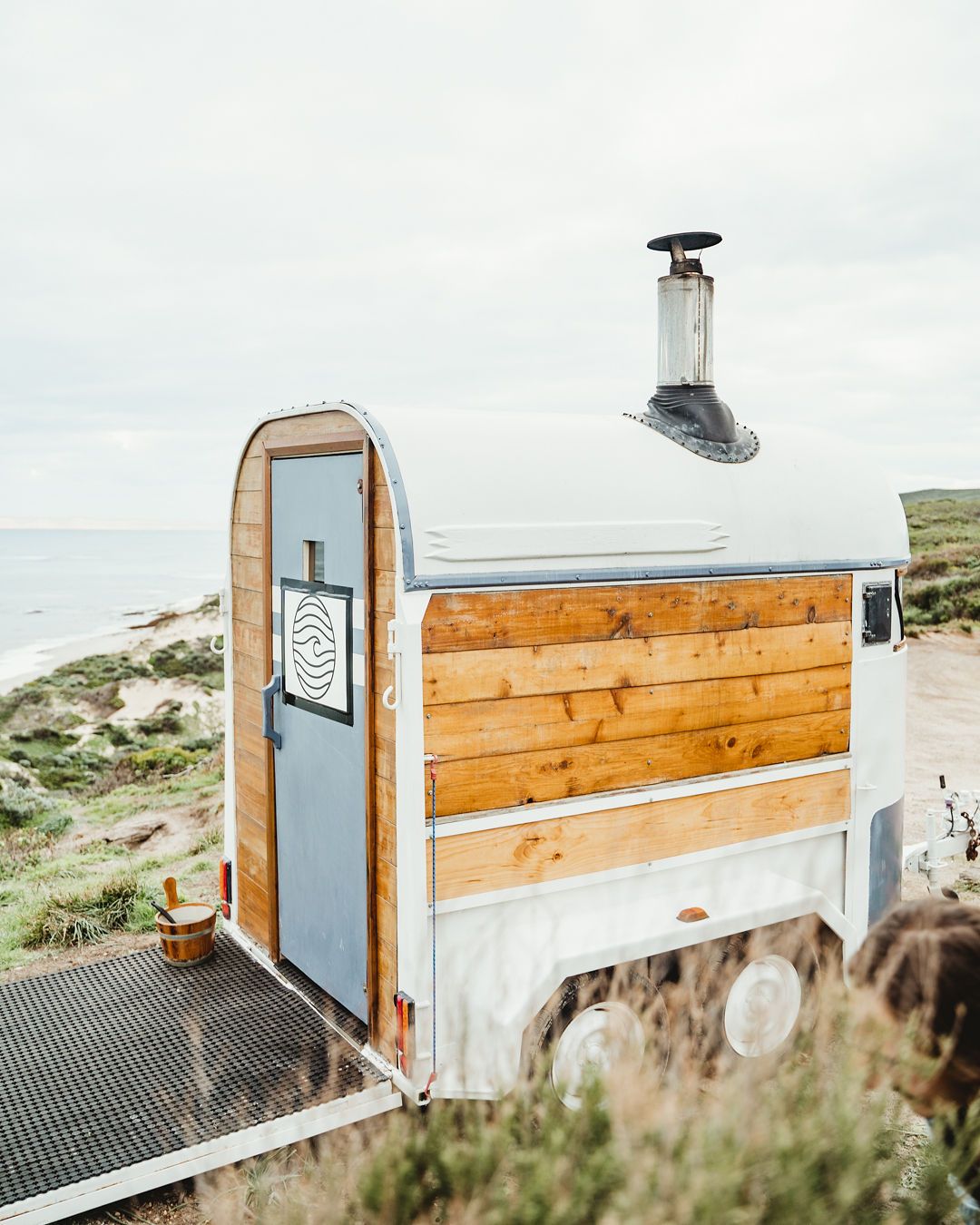 Step straight out of Karranasauna into Margaret River's natural beauty.
The Ultimate Experience for Wine and Nature Lovers
Enjoy a private tour of Passel Estate's bushland conservation sanctuary and taste award winning wine in situ alongside the very vines that went into your glass.
Learn about the local flora and fauna that co-exist in the vineyard ecosystem, including the family (a passel) of critically endangered western ringtail possums that have been reintroduced to the estate. The walk ends with a full guided wine tasting paired alongside an artisan cheese platter and you will receive a bottle of Passel Estate wine to take home as a token of appreciation for supporting the nature rehabilitation program.
Booking for the Nature and Wine Walk is essential and costs $158 per person, with a minimum of two people required for the walk to go ahead. $60 from every booking goes directly towards further conservation efforts at the estate.
South West Boats and Bikes
South West Boats and Bikes are the longest running water-based business in the South West.  Their mastermind, Richard, is a keen sailor with a passion for the ocean and a wealth of knowledge and experience.
You'll find him or Renee at the foreshore on the corner of Dunsborough Bay Road and Geographe Bay Road, or you can call to book on 0456 704 040.  Perfect for the warm, sunny days of spring.
They also have a social SUP session on Tuesdays and Thursdays at 7am.
Toast Face Grillah
Toast Face Grillah are one of the newest additions to Margaret River's revamped main street.  Specialising in the much-loved grilled cheese sandwich, they began as a plucky café in a Perth laneway, and quickly became one of the city's success stories.
Seven years later and owners Marica and Alister Miles have brought their newest franchise to Margaret River.  Who doesn't love a good toasted sanga?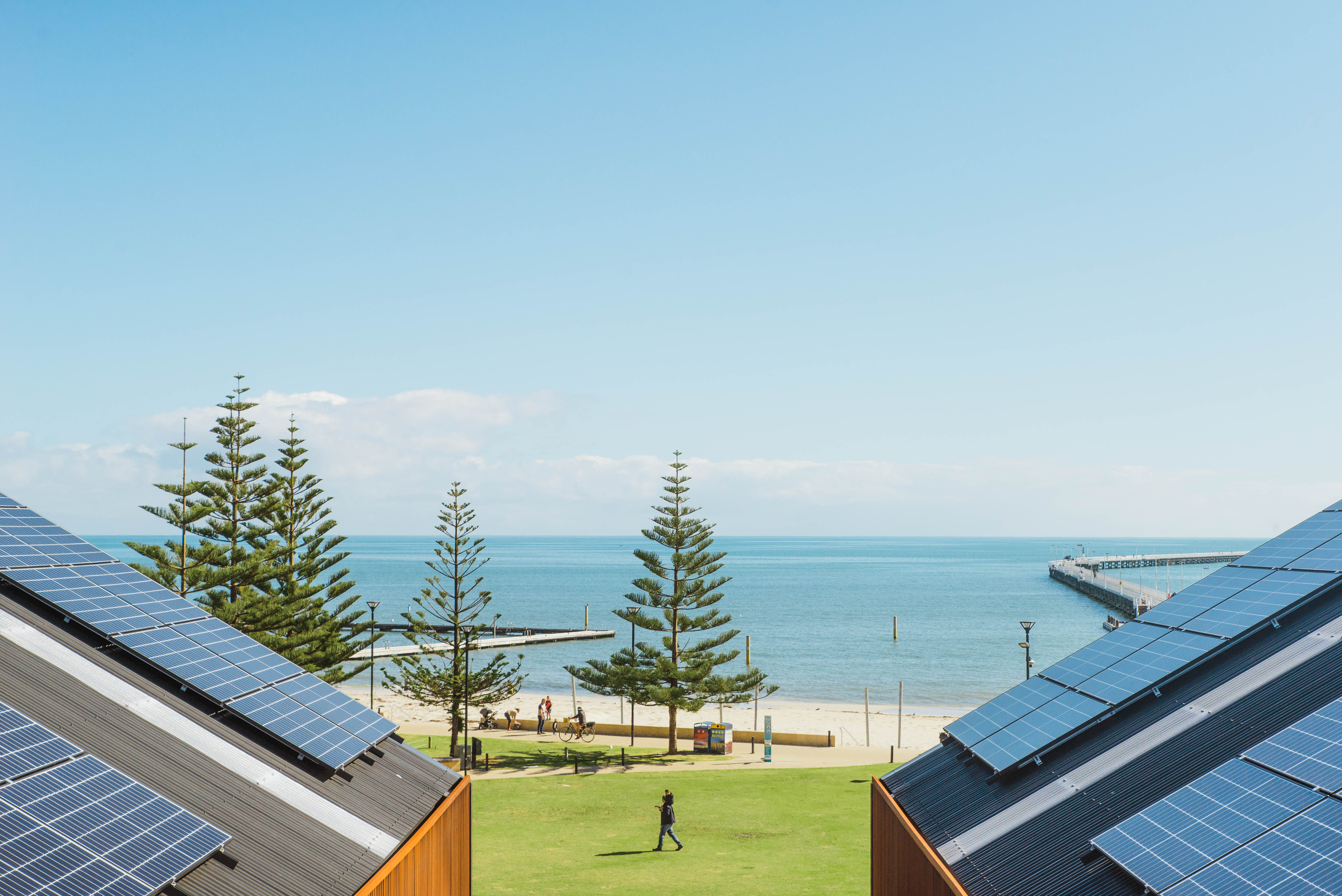 Shelter Brewing Co, the newest brewery to open down south. Photo: Stephen Norman.
Shelter Brewing Co – October
The long-awaited Shelter Brewing Co. will open their incredible new brewery on the Busselton foreshore in November. Shelter's cafe is now open and brewing Margaret River Roasting Co. coffee, along with cinnamon scrolls from their own kitchen, bagels from local bakery Rise and Co, and Millers Ice Creamery choc tops.
Shelter is the result of a five year development process between the Credaro brothers: Jason, Matt, Chris, and Mike, and Packard-Hair brothers, Zeb and Asher, all fourth generation locals.
Occupying prime real-estate on the Busselton foreshore, the new venue offers a stunning view out across the Busselton Jetty, and is sure to become a regional favourite in the coming months.
Normal Van
Normal Van is an American style food van showcasing some of Margaret River's freshest and best produce.
They work with local farmers, merchants, and business to create a constantly changing seasonal menu.  The food changes almost every day as certain produce come into season, and almost everything served is made from scratch, including their mustard and smoked brisket.
By supporting local, they are able to showcase the area and everything it offers.  It's about fun, easy food, done right.
Kaarna Sauna
Kaarna Sauna is a traditional mobile Finnish wood-fired sauna.  Their sauna is a customised and bespoke and horse float, and you can step straight out of their sauna into Margaret River's natural beauty, even from the comfort of your own accommodation.
Sit back, relax and swing into the Yallingup life at Swings & Roundabouts.
Si Vintners Cellar Door
Si Vintners is about natural farming, and you can truly taste the terroir in their wines, with minimal intervention in both their vineyard and winery.
Si Vintners began when Iwo Jakimowicz and his wife Sarah started making wine in a friend's shearing shed in 2006.  Four years later, they bought their own block in an idyllic area neighbouring a forest.
They took what they learned from eight years spent in Spain as flying winemakers and added their own flair, farming first organically and then embracing biodynamic farming,
Iwo now ferments his wine in concrete eggs, and isn't afraid to let the natural ups and downs of every growing season shine through each bottle.
Swings & Roundabouts
Talk about new life, the Swings and Roundabouts winery have recently undergone extensive renovations, and to accompany their new and improved venue is their Swings Backyard Stories experience.
Take a door through the vineyard and learn about their 40 year old dry grown Cab Sav vines, before sampling a glass of their sparkling Pinot Chardonnay while taking in the stunning views.  Share a grazing feast under the gumtrees, and sample a selection of our premium Backyard Stories Wines.  Sit back, relax, and swing into the Yallingup pace of life.
Aravina
An old favourite, Aravina now have a brand new playground, and a kid friendly menu at their Riviera Pizza Bar casual dining option.
This winery is a regional stalwart, and has been around since 1986.   Nestled amongst the picturesque setting of expansive vineyards across the rolling hills, natural bushland and manicured gardens, Aravina Estate has long been one of Margaret River's finest wine producers in the region.
They also offer live music every weekend on their lawns, and an enjoyable experience for the whole family.
Aside from the stunning food and exceptional wines, the orchards, kitchen garden, WA Surf Gallery and sports car gallery are just a few of the many attractions at the Estate.
Black Brewing Co.
As the days get warmer the beers get brighter, and two of Black Brewing Co.'s new brews are just that.  Their new Citrus Wheat and Banana Split Dark Wheat brews are light and refreshing enough to enjoy while soaking up the glorious spring sunshine.
The Citrus Wheat is a Bavarian style beer, with an ABV of 5 per cent.  Made with 50 per cent wheat, it is crisp, juicy, and effervescent with a nice kick of orange citrus.  Brew Shannon Grigg says it's best enjoyed poured into a tall glass.
"The Citrus Wheat is an easygoing beer. It is really refreshing and perfect for those sunny afternoons where you can kick back with mates around the BBQ. If you appreciate a good wheat beer, be sure to savour the aromas that are released right under your nose when you pour."
The Banana Split follows on from BBC's extremely popular Neapolitan Stout and Orange Sherbert dessert beers.  It's a deliciously dark and creamy full-bodied wheat beer, and launches at the Perth Craft Beer festival on September 4-6.
For the latest travel advice see here