Unique Retreats
Slow down with these sustainable accommodation options
Have you ever scrolled through beautiful photos of unconventional, unique accommodation? You know the shots we mean: scrunched doonas and steaming hot mugs of coffee inside architectural cabins or isolated cottages. Turns out that the Margaret River Region has a few of these Insta-worthy gems tucked away. Think sustainable tiny houses, houseboats, 'glampavans' and more. So why not add a little something extra to your holiday and go a wee bit left-field?
Pictured above: Petit Eco Cabin, Windows Estate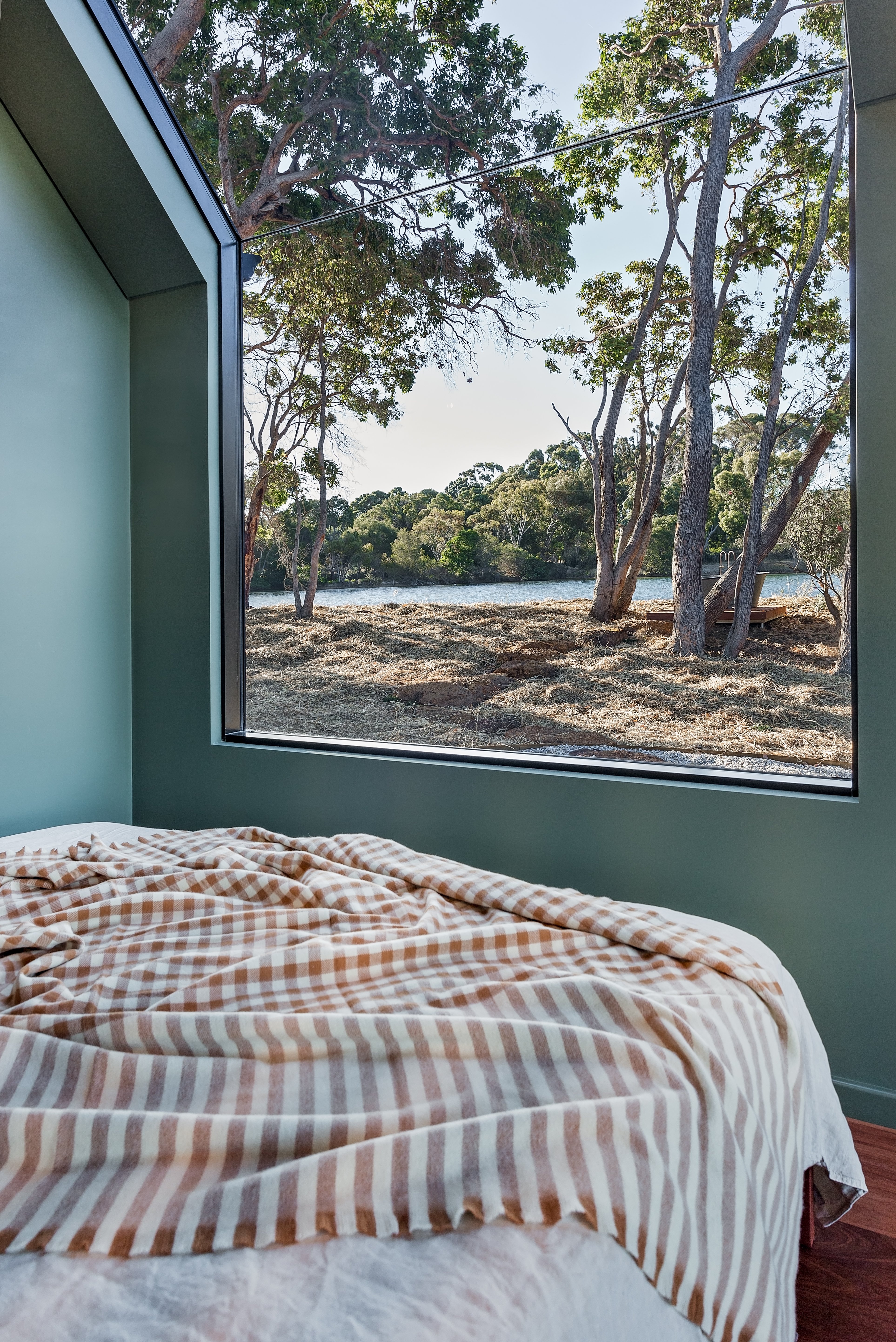 Slow down with a sustainable getaway at Petit Eco Cabin. Photo: Ange Wall.
1. Petit Eco Cabin – Windows Estate
Yallingup
An architecturally-designed and sustainable cabin in the midst of an organic vineyard? Where have you been all our lives! Tucked among the trees and alongside a lake on the Windows Estate property, this is the perfect private retreat to get away from it all. Waterfall windows let the stars in at night, and day beds inside-and-out allow for 24-hour lazing. Other amenities include a vintage outdoor bathtub, fireplace & baker's oven. The timber heavily featured in the cabin was milled by the owners; members of the Davies family itself. The cabin captures all its own rainwater, its grey-water is recycled onto nearby fruit trees, & a solar hot water system keeps things toasty. Best of all is its proximity to the Windows Estate cellar door, where experiences included bookable picnics, cheese tastings or vineyard tours.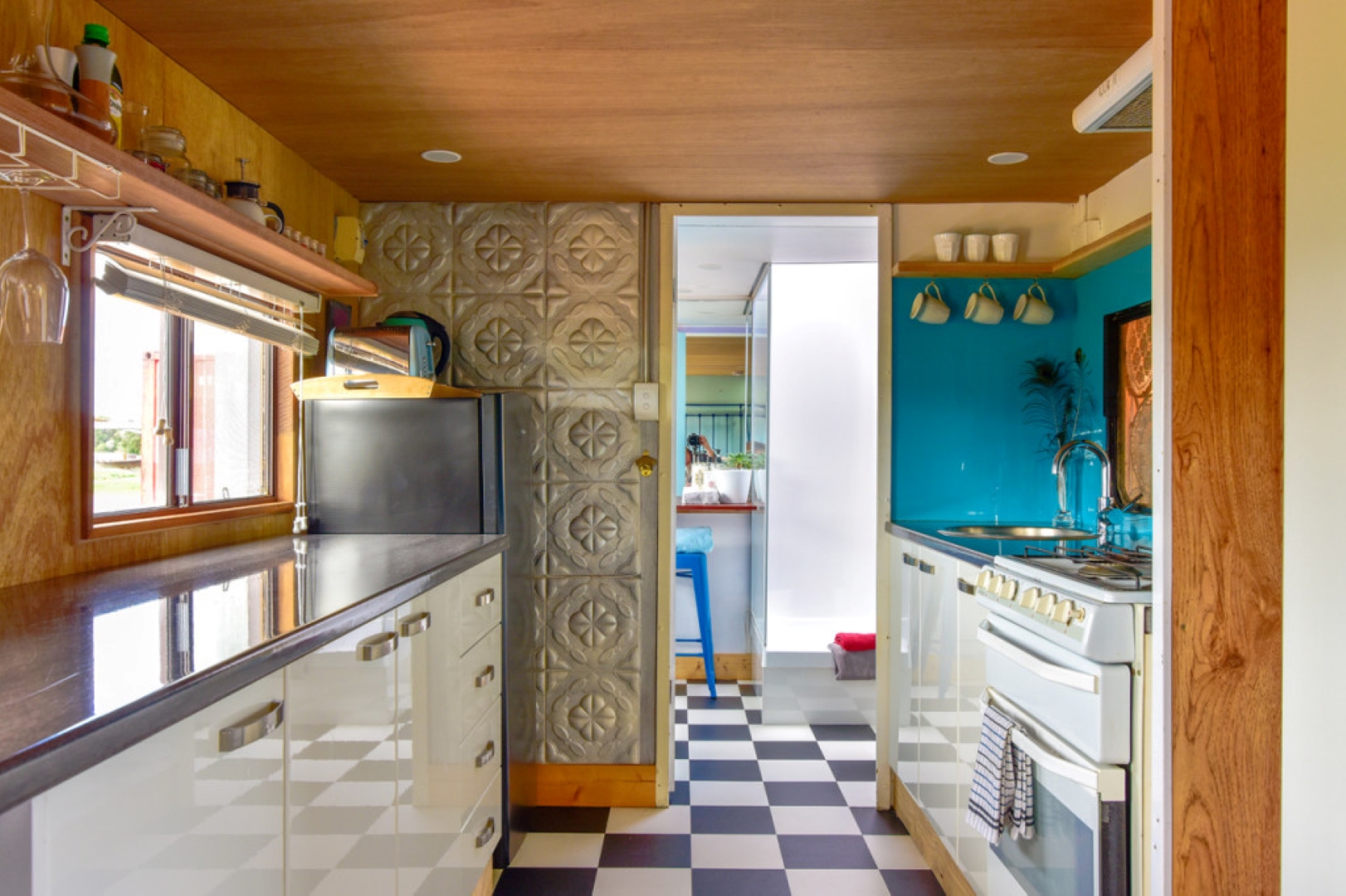 A glampavan that's cute, cosy and quirky.
2. Glampavan and Off-Grid Cottage – Margaret River Heartland
Cowaramup
Margaret River Heartland boasts two accommodation options to fulfill all your country frolicking fantasies: a bohemian, artistic "glampavan" and an eco-aligned, rustic timber cottage. It is a charming farm property located (as the name suggests) within the latticework of wineries, cheese, nougat and chocolate factories among other delights. The glampavan was once a worker's accommodation unit, & has been lovingly renovated over three years as an artistic expression of the owner, Anita Revel. Eclectic & vintage touches are peppered through the intimate space, including a record-player (!) to serve as a backdrop to the farmland & vineyard views. Settlers Rest is an entirely off-grid wooden cottage with a rustic country charm, right down to its baker's oven/fireplace & piano! The property is replete with the Wilyabrup Creek meandering through, private forest trails, outdoor art & sculpture & even the option to host weddings.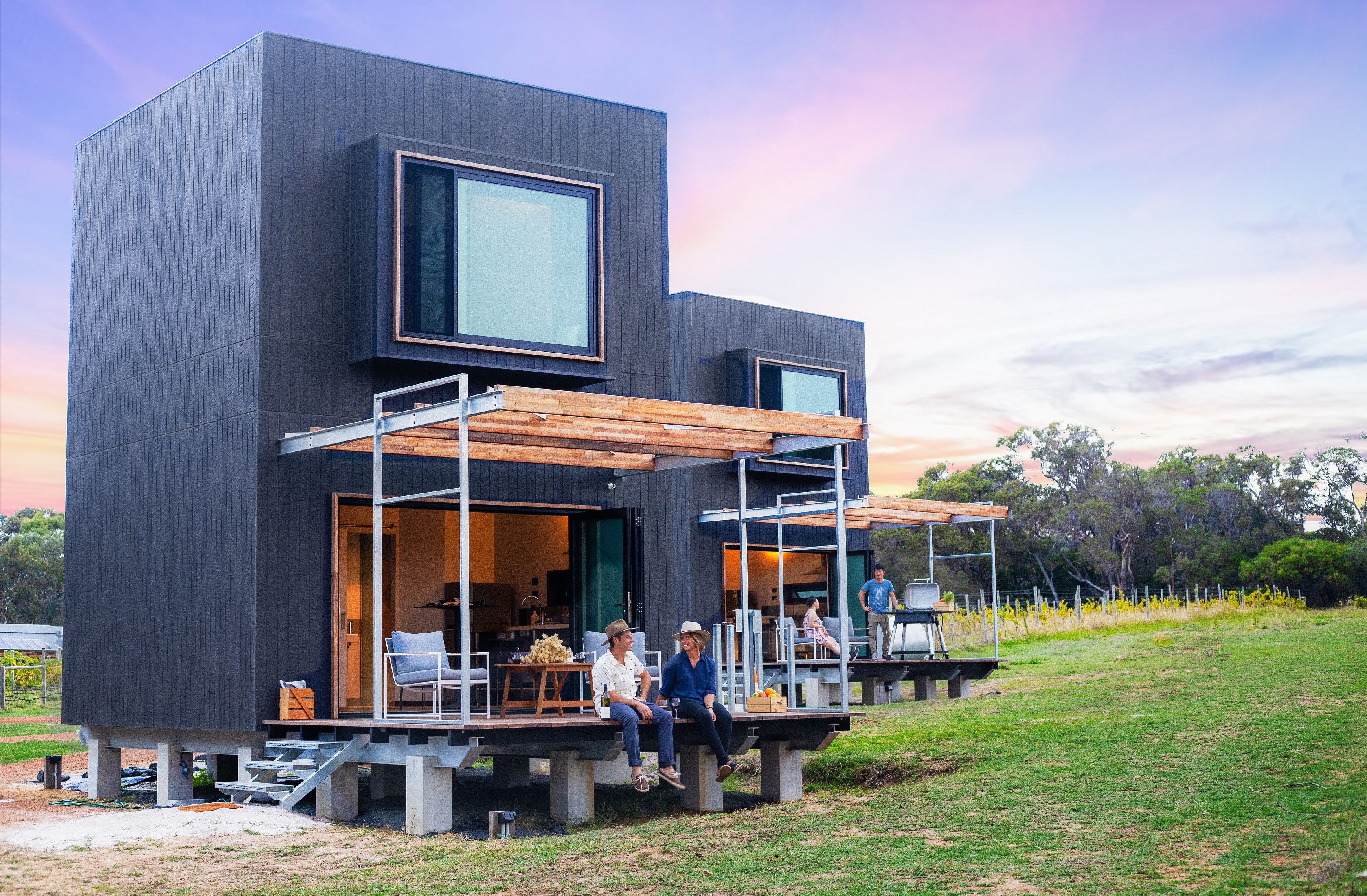 These sustainable, eco-friendly pods are just a stones throw from Smiths Beach.
3. Barn Hives Yallingup – Barnyard 1978
Yallingup
These striking eco-friendly pods lie just minutes from Smiths Beach, with views down to the water and delicious food at the doorstep thanks to Yallingup's well-loved Barnyard 1978 restaurant. Taking inspiration from the bee hives that are dotted around the property, the accommodation plays into the owners' "casually classy" ethos, providing a touch of luxury on their vineyard and bee farm. The pods are solar passive with cross-ventilation crucial to their design, and are self-sufficient with rainwater collection and solar panels. A pellet-fire heater warms in winter, while fans circulate those down south summer breezes. Each pod has a private deck with views (and barbecues!) & fully equipped kitchen, while the upper storey is devoted to an elegant master suite. The restaurant makes its own pasta daily, and provides tastings of its honey & wine.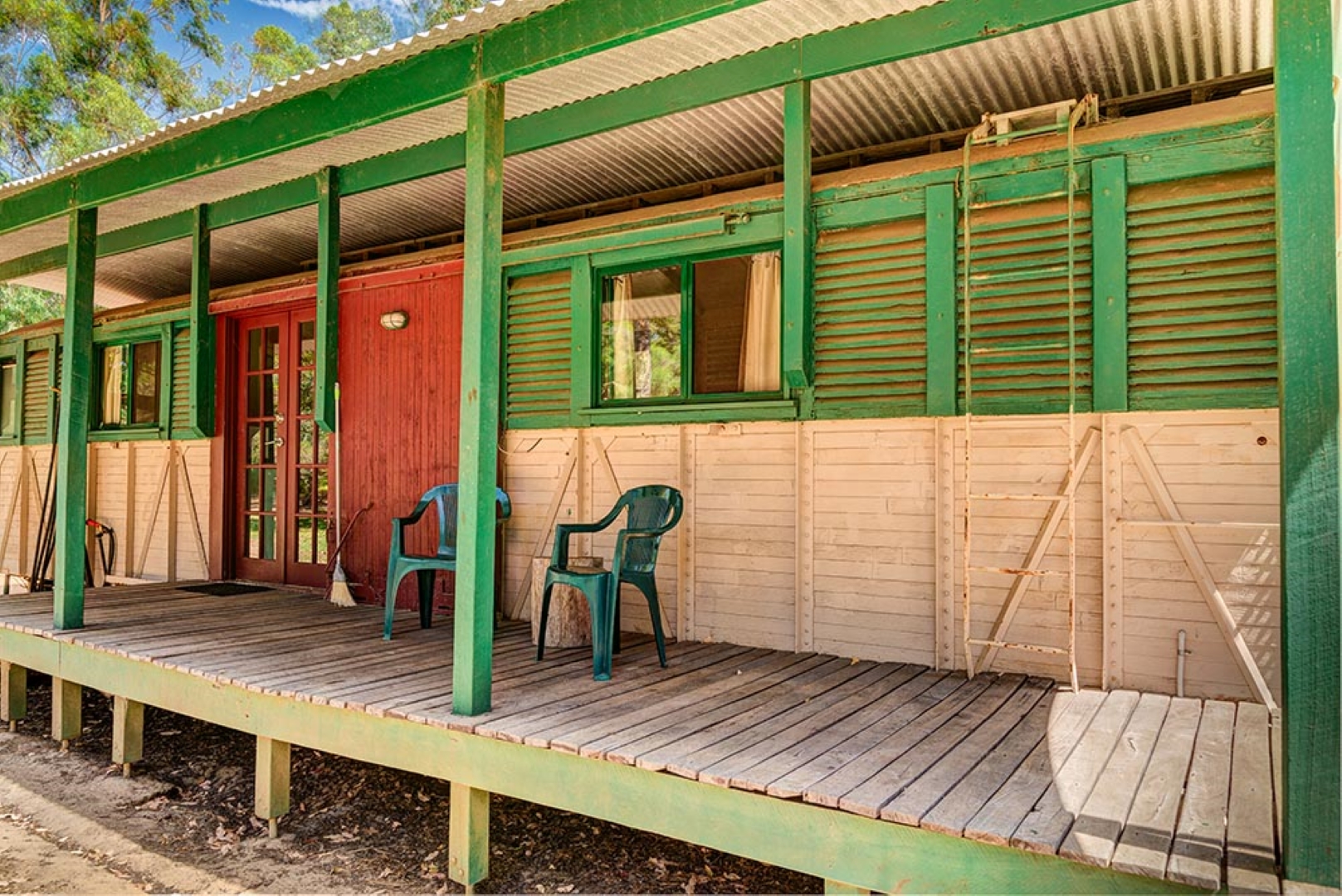 Stay in a rustic train carriage that's been converted into accommodation.
4. Dunsborough Rail Carriages and Farm Cottages
Dunsborough
For a touch of that old Australiana, a lovingly restored jarrah rail carriage is just the trick. Set on 100 acres of farm and bushland near Dunsborough, this property has various accommodation options (including a farmhouse & wooden cottages), but the carriages are a highlight, with their timber-lined ceilings, authentic vintage exteriors and wide verandahs that exude a properly heritage, railway-station vibe. This unique place to rest your head is perfectly cosy for two, with a queen-sized bed tucked up at one end of the carriage. Enjoy sunset from the verandah, overlooking eucalypts right outside the doorstep. Amenities include a fully-equipped kitchenette, ensuite bathroom, aircon and more. The rail carriages are a great way to absorb the pioneering, old settler history and feel of the Margaret River Region.
Cruise the Blackwood River and wake up each morning to bird life and dolphins.
5. Blackwood River Houseboats
Augusta
Add this to your bucket-list. What could be better than putting along the Blackwood River, dining under the stars and lazing on the top deck of your very own houseboat? Cruise up to 28 kilometres of the Hardy Inlet & national park (or even further in your dinghy tender!), relax, kayak, bushwalk, birdwatch or spot wildflowers and wild river dolphins. Blackwood River Houseboats has 2, 4 or 6 berth boats available, and no skippers ticket is required, with the vessels easy to drive. The dinghies can be moored at the Augusta townsite  at other jetties along the river for day trips or popping back for creature comforts (or a meal with spectacular views at the Augusta Hotel!). If 'staying on location' while fishing is your scene, you can look forward to King George whiting, black andbream, crab, tailor and mullet.
Ready to escape? Book your slow stay now with one of our local experts.