Anniebrook Wine & Flower Emporium
Monday: 9:30 AM until 4:30 PM
Tuesday: Closed
Wednesday - Sunday: 9:30 AM until 4:30 PM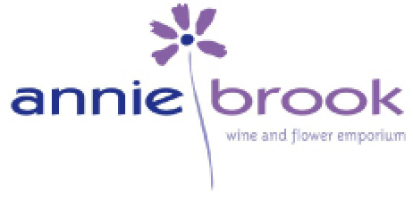 247 Wildwood Rd, Carbunup River WA 6280
Lunch
Animal feeding
Brunch
Carpark
Delivery
GIft Vouchers Available
Meals Available
Outdoor seating (beer garden, alfresco)
Parking
Toilet
Vegetarian
Tea/Coffee
Gluten Free
Takeaway
Anniebrook Farm is set in the beautiful Margaret River region. A unique family business on a working farm, it has a cafe with wholesome home-style country cooking, wines crafted from the farm vineyard, a large barn filled with a selection of silk Australian native flowers and foliage, to bring a touch of country Western Australia into your home or office, pure essential oils, Christmas novelties, games and gifts galore.
Enjoy the serenity of farm life in the little town of Carbunup River. Stop in on the way to Margaret River and be astounded at a wide selection of unique gifts and decor for both your home and garden.

Anniebrook Farm is the ideal place to relax, enjoy the countryside and take home a piece of paradise.

Café: Home-style farm kitchen food in the farm café, including award-winning scones and jams, served with lots of cream, and home-made pies. Produce directly from the farm and locally, to provide good wholesome country cooking.

Gifts inside the rustic barn:
· Silk flowers, trees, greenery and arrangements
· Bags, scarves, shawls, linen-look clothing, jewellery and accessories
· Novelties, gifts, games, toys, garden ornaments
· Christmas decorations
· Wines, hand-crafted from the farm
· Jams and pickles, award-winning produce
· Essential oils and blends sourced globally and bottled on the farm

Anniebrook Farm has one of the largest collections of silk flowers, artificial greenery trees and permanent botanicals in Australia. Plus products from around the world, including Tibet and India. The variety on offer is constantly evolving.

Farm Animals: Enjoy the surrounding farmland, and say hello to the farm animals, including sheep, goats, cows, guinea pigs and chooks. For some great photo opportunities, 'Anniebrook Farm Tours' offer a personalised tour so you can interact with the farm animals and get up close and personal. If you're in luck you may even see a kangaroo!

Venue: The rural setting and versatility of the open space is popular for weddings, special events, tours and group bookings.

Experience an explosion of the senses with an abundance of colour, sweet aromas and fresh tastes, sights and sounds, all situated on a working farm. Anniebrook takes its name from the small creek that meanders through the property on its journey to the Indian Ocean.

So, if you are in Western Australia and want to experience all of the beauty of the South West in one place, then come to Anniebrook Farm and indulge your senses.

Dawn and Wally look forward to seeing you!
Google Reviews
Nice place and interesting to visit. All the flowers (inside ones, for sale) look good but are actually artificial and wines not worth mentioning. Cafe was nice and scones with jam and cream were some of the nicest I've had for a long time. Trevor Yardley
Food home made and delicious. Date scone was just perfect, and the lentil pie. The place to come to for country food 👍 Fiona Aoun
Absolutely top quality home-made food at a very reasonable price. Terrific friendly, helpful staff. We recommend a visit to Annibrook to anyone who wants delicious food in beautiful surroundings. We look forward to going back. There is so much to see and enjoy. Thank you everyone. Pamela Brown
An easy drive from Busselton, this place offered delicious handmade food. We enjoyed fresh baked scones with fresh jam... So delicious! Theres also a shop offering a unique range of flowers, bags, oils and even beautiful Christmas decorations, sourced from around the world. The staff are also friendly and helpful, making this a great place to visit for everyone. Gina Harris
Great cafe and farm to relax. Tried the scones and they were very delicious and fresh. Must try the fig jam as well, I bough a few jars to take back home and friends. It's great Mo Zaatar