Birdwood Estate
Open 24 Hours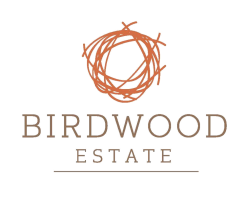 Starting at AUD $600 per night
75 Johnson Rd, Wilyabrup WA 6280
BBQ area
Breakfast provisions supplied or breakfast hamper
Dryer
Fireplace (wood or gas)
Free WiFi
Game room
Laundry facilities
Linen included
Non-smoking rooms
Parking
Pool - outdoor
Self-contained
Washing machine
Water
A private sanctuary in the heart of the Margaret River region.
A favourite for multi-generational family getaways, Birdwood Estate will cater to everyone with its old world charm, beautiful interiors and the ultimate kids' playroom.
A majestic three-storey Queen Anne Federation residence nestled between Margaret River icons Cape Lodge and Clairault | Streicker Wines and surrounded by wineries, microbreweries, beautiful beaches and other natural attractions.

The stately residence is built of solid limestone and features five grand bedrooms and three newly renovated bathrooms. The home is full of its original character with distinctive features such as four open fireplaces, soaring ceilings, traditional bay windows and exposed beams salvaged from Westralia rail sleepers. Newly furnished with inspiration from the rustic interiors of Soho Farmhouse in the English countryside, it provides a relaxed, quintessentially Hamptons feel.
Featured stories
8 Luxurious Things To Do Luxe experiences to try before spring is on the doorstep With the arrival of August it means that this year's wintry days are limited. That's right, the clock is ticking and time is running out for woolly jumpers, rainy afternoon naps and evenings spent by the fireplace with a glass of warming re...
Google Reviews
We had an amazing stay at Birdwood Estate with extended family for a significant birthday. It's an amazing property - beautiful house and grounds. The kids had a blast in the huge playroom, and the grownups enjoyed three generations socialising around the huge dining table. And very reasonably priced for what you get! Would love to return. Thanks! Helen Grimm
The best place ever to stay in a big group! The place was magical and just perfect for our group of 4 couples all with kids under 5! The loft was great for the kids while the adults enjoyed a glass of wine downstairs. The grounds were immaculate and kids loved wandering around exploring and taking lovely photos! Very well equipped kitchen which was really appreciated! The attention to detail with fine linen and quality toiletries made the stay all the more better! Can't wait to return to Birdwood Estate again! Jasvinder Kaur
Amazing location and property. What a treat! A castle in the middle of the forest. Spent a weekend there with family to celebrate a birthday and couldn't have asked for anything more. Simply magical. Can't wait to come again. Ewa Holker
My family and I stayed at Birdwood estate over a weekend in September. The grounds and home were stunning and took us on an adventure to another era. The home itself and the grounds have a very medieval feel to it, making you feel like you're in a different world. The home however has all the modern creature comforts that anyone would need and is fully equipped to cater for anyone's needs. The bedrooms are large with extremely comfortable beds, the views are terrific and the bathrooms are modern and have everything you need including beautiful additions such as fresh native flowers and lovely products. The loft upstairs kept the kids entertained for most of the day with a terrific collection of toys and an awesome bell just like in the fairytales. The hosts have excellent communication, are in touch frequently prior to your stay providing you with all the information you require. They are friendly and very helpful if you get stuck with anything. We loved our stay and would recommend Birdwood for anyone considering a unique stay. Natalia Morzenti
Birdwood Estate is a fabulous, spacious and inviting home-away-from-home. We thoroughly enjoyed our stay and plan to revisit! Rachel Hughes-d'Aeth