Cape Leeuwin Lighthouse
As part of Government guidelines to halt the spread of COVID-19, there is limited business activity taking place in the region at this time. Please see our Essential Services page for details of businesses which are continuing to operate. You can also contact the business directly or get in touch with a local expert via

[email protected]

/ (08) 9780 5911.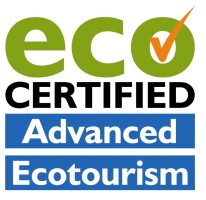 Leeuwin Rd, Augusta WA 6290
Cape Leeuwin Lighthouse is a 10-minute drive south of Augusta, at the very end of the Leeuwin Road.
Gift shop
Restaurant or Cafe
Special exhibitions (galleries, museums etc)
As the tallest lighthouse on mainland Australia, Cape Leeuwin Lighthouse is a must-see attraction. This historic lighthouse is situated at the most south-westerly point of Australia, at the tip of a spectacular peninsula - where the Southern and Indian Oceans meet.
Take a trip through maritime history and learn how this famous landmark was constructed from local limestone in 1895, and is still a vital working lighthouse for vessels navigating the treacherous cape. It's also one of the best land-based vantage points for spotting whales from May - September!

The new Interpretive Centre, housed within one of the original lighthouses keepers' cottages, is an outstanding interactive experience that celebrates the history and lives of the numerous lighthouse keepers who were custodians of this rugged coastline.

Visitors can also enjoy a coffee or delicious light refreshments in the Cape Leeuwin Lighthouse Cafe.
Google Reviews
We paid $20 per adult for a guided tour up the lighthouse. It's a great spot for a look around. There's a cafe and they got very good coffee and croissant and gift shop as you enter. Quite a range of lighthouse themed ornaments. The tour takes about half an hour. You learn about the history of the place and the duties of a lighthouse keeper. Up the top you can walk around for five minutes and take photos. Well worth a visit. Santosh Shrestha
It was good experience climbing up the lighthouse. Beautiful views from the top point. Although it wasn't too great. If you have time to visit then it's fun, but not a Must. Good food at the café in shop. suruchi thapar
Was a bit surprised by the entry fee but was quite a good place to walk. Strong gust of wind even in the summer and interesting to find the point where the 2 oceans meet. Beautiful lighthouse. JunLong Z
Fascinating to say the least! This lighthouse is unique for two reasons:- 1. It is located at the meeting point of the Indian Ocean and the Southern Ocean. 2. It is located at the southernmost tip of the Western Australia. The view from the top of the lighthouse is simply splendid. Apart from the sleek path which connects the lighthouse to the mainland, the lighthouse is almost surrounded in 360 degree by water . arnab chatterjee