Cape Naturaliste Lighthouse
As part of Government guidelines to halt the spread of COVID-19, there is limited business activity taking place in the region at this time. Please see our Essential Services page for details of businesses which are continuing to operate. You can also contact the business directly or get in touch with a local expert via

[email protected]

/ (08) 9780 5911.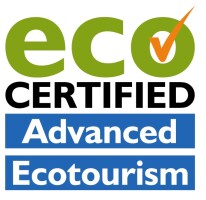 Leeuwin-Naturaliste National Park, 1267 Cape Naturaliste Rd, Naturaliste WA 6281
Cape Naturaliste Lighthouse is a 15-minute drive north of Dunsborough, along Cape Naturaliste Road.
Gift shop
Playground
Restaurant or Cafe
Walk trails
The Cape Naturaliste Lighthouse is one of the most popular attractions in the region. Visitors to the top balcony of the lighthouse tower are rewarded with breathtaking ocean views. With an easy climb of 59 stairs, this lighthouse is accessible even for small children.
The Cape Naturaliste Lighthouse and cottages reveal the fascinating maritime history of the Cape region. Hear tales of ships wrecked off the formidable coastline and the hardships of life as a lighthouse keeper, and gain insight into the functions of this working lighthouse. Discover more about native flora and fauna and the importance of the local ocean currents - also used by humpback whales during their migration and breeding season.

The new observation platform at the base of the lighthouse tower enables universal access to sweeping ocean views and great photo opportunities.

The beautifully restored Lighthouse Keeper's Cottage Cafe serves delicious cakes, coffee and light refreshments, and the landscaped lawns and nautical-themed playground will entice you to sit and enjoy this wonderful heritage precinct.
Featured stories
7 nights fully-self-contained accommodation at your selected property
  Busselton Jetty & Underwater Observatory tour
Tour & entry to Ngilgi Cave
Tour & entry to Cape Naturaliste Lighthouse
The below packages options are inclusive of:
7 nights fully-self-contained accommodation at your selected property
  Busselton Jetty & Underwater Observatory tour
Tour & entry to Ngilgi Cave
Tour & entry to Cape Naturaliste Lighthouse
Google Reviews
Truly wheelchair accessible. Great chance to view an historical monument. I chose not to go to the lighthouse itself though I could have got to the outside if I'd desired. Eric Morley-Smith
Awesome view from the cape. Got to know the light house history, campus around light house is beautiful. Cozy cafe. Perfect location for star gazing. Windy round the year, need to have wind cheater and cap. mohsin ahmed
Great if you like isolated places with beutiful views. Recommend doing the lighthouse tour - some good history there. Antony M
Helpful staff and beautiful view of the ocean. Could not go up the light house since we missed the last entry time but it was a well worth stop on the way back to Perth. A Balan Sothinathan
A wonderful little light house. Our guide was Faye and she was a pocket rocket. Very friendly and Soo sweet. Apart from the flies it was a great tour. Jennifer Wellburn