Latest News
Yoga by the Sea: Daily sessions on Dunsborough Foreshore December 19th - January 31st!
General sessions with an ocean view also available @ Dunsborough Bay Yacht Club as well as in Eagle Bay Community Hall on the beach. Private yoga sessions on request!

Devahiti Yoga & Bodywork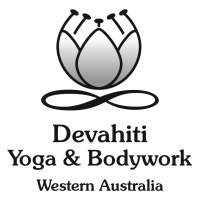 Contact Devahiti for the updated schedule, venues and times.
Gentle hatha yoga for everyBODY ~ If you can breathe, you can do yoga!

Devahiti Yoga & Bodywork offers both public and private sessions from various locations with an ocean view! Also providing outdoor 'Yoga by The Sea' sessions running daily over December & January on the grass at the Dunsborough Foreshore.
Welcome to Devahiti Yoga Dunsborough with Mandy Lancellas, Western Australia. Devahiti means 'Natural or Divine Order' in Sanskrit.

It is through breath awareness that you manage to realign your physical body with the mental and energetic systems.
Mandy strives to encourage those who feel they 'can't do yoga' to become those who can, by exploring the multiple benefits for the body, mind and soul. All sessions are gentle hatha yoga, suitable for all levels.
Beginners are most welcome! Mandy focuses on safe and effective alignment, to create body awareness, strength and mobility.

•MONDAY:
9:00 am @ Dunsborough Yacht Club
•WEDNESDAY:
6:30 am @ Dunsborough Yacht Club
+
9:00 am @ Dunsborough Country Club
•FRIDAY:
6:30 am @ Dunsborough Yacht Club
•SUNDAY:
9 am @ Eagle Bay Community Hall
Drop-in price $18 or purchase a
10 pass pack for $165 (valid for 3 months).
Eftpos available!
Private & group sessions are available on request.
Featured stories
Ultimate Wellness Weekend Immerse yourself in nature and unwind in ultimate luxury Rejuvenate your senses on a wellness weekend that will recharge your soul. Pack your bags and escape for a few days in the Margaret River Region, where you can immerse yourself in nature and unwind in ultimate luxury. ...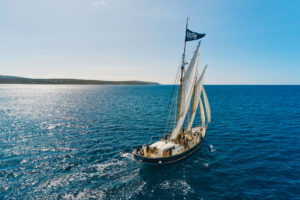 What's New14 Incredible New Experiences in the Margaret River Region Hasn't 2020 just been a ride? Are you feeling like it's time to shake things up a bit? Luckily the Margaret River Region hasn't been sleeping on the job. With cold bevvies, luxury vinous indulgences, tantalizing venue openings & some super adven...