Fraser Gallop Estate
Monday - Sunday: 11:00 AM until 4:00 PM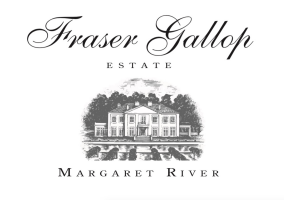 493 Metricup Rd, Wilyabrup WA 6280
Cellar Sales

Brewery & Winery that offers Cellar Sales.
Fraser Gallop Estate produces premium single-vineyard wines reflecting the unique qualities of their vineyard and Wilyabrup region's climate.

Their wines are a true expression of the terroir, wild-fermented and made gently with a hands-off, minimal intervention approach in the estate winery.

Fraser Gallop Estate is renowned for their uncompromising dedication to crafting consistently high-quality chardonnay and cabernet wines that represent exceptional value-for-money.
Fraser Gallop Estate, winner of the prestigious 2020 Decanter World Wine Award for 2018 Parterre Chardonnay as "Best in Show" and 2009 Decanter World Wine Awards' "International Trophy" for 2007 Cabernet Sauvignon, among numerous other accolades, produces wines celebrated for their uniqueness and collectability.
Benchmarking the potential of the Wilyabrup sub-region of Margaret River, Fraser Gallop wines epitomise single-vineyard, low-production, innovative winemaking recognised for their exceptional quality and value-for-money by 'those in the know'.
The cellar door, where you can taste the full range, including museum wines, is open daily 11 am to 4 pm.
Fraser Gallop Estate is a 5 Red Star James Halliday rated winery producing cabernet sauvignon, chardonnay, semillon sauvignon blanc blends, merlot and rose.
Upcoming events
24 April 2021
An unmissable experience for wine and garden lovers. Enjoy exclusive access to the private estate and magnificent vineyard landscapes of Fraser Gallop Estate. Inspired by Lancelot "Capability" Brown and renowned for its beauty, the estate features 269 stunning Claret Ash trees that explode with seasonal foliage......
5 June 2021 @ 10:00 am - 5 June 2021 @ 5:00 pm
One of Margaret River's most anticipated wine sales is back. WA Day Long Weekend 5th & 6th June 2021. Don't miss this opportunity to taste and buy Fraser Gallop rare museum wines, award-winning current and back vintages and large format bottles at exceptional prices. Just......
Google Reviews
The setting is spectacular and the cute little cellar door is perfect. We came on a quiet day and were given a very good, informative tasting of some excellent wines. We purchased a bottle of the Rosé. Highly recommend. Fran Cormack
I absolutely loved every minute of being at this family run winery. We were the only customers there yesterday afternoon and received a warm welcome and amazing hospitality. There are a large selection of great wines to taste and I ended up purchasing two. We will definitely be back and highly recommended this winery!!! Jane Ferguson
Peter at the cellar door was absolutely incredible! All the wines are amazing but Peter made it a great experience for our group. He was so enthusiastic about the wines and made our time at the cellar door so fantastic! Highly recommend! Hannah Repton
Best cellar door experience in the Margaret River. Incredible range of interesting reds and whites using old world French production styles in new world Australia. Loved the entire Parterre range, uniquely Margaret River style hard to match from any other winery in the region. Scott Mitchelmore