Latest News
Hamelin Bay Holiday Park is now taking bookings for guests who reside in the Perth, Peel, Great Southen, Wheatbelt and South West Regions. We have our Covid-19 policy in place for the protection of our guests , staff and community. You can book online or via email or telephone.
Hamelin Bay Holiday Park
Monday - Sunday: 8:30 AM until 5:00 PM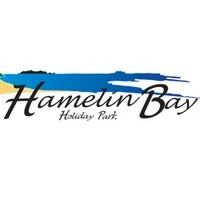 Hamelin Bay Rd W, Hamelin Bay WA 6288
At Karridale turn right into Bushby Road, travel to the end and turn left into Caves Road. Keep travelling 6 kilometres without turning and you will drive into Hamelin Bay Holiday Park
BBQ area
Camp kitchen
Dump Point
Linen included
Parking
Playground
Self-contained
Terms & Conditions
Absolute beach frontage caravan and holiday park at beautiful Hamelin Bay, between Margaret River and Augusta.

At Hamelin Bay Holiday Park, stay and enjoy a varied scope of activities including safe swimming, diving on wrecks and caves offshore, snorkelling, beach fishing, boating, surfing, beachcombing and more, all within strolling distance of this family-friendly park.

Located within the beautiful Leeuwin Naturaliste National Park, the park is established on a wide sweeping section of the breathtaking bay.

At Hamelin Bay Holiday Park, caravan and camping sites are offered along with on-site accommodation in a variety of cabins and cottages to suit all budgets.

Powered and unpowered sites are of varying sizes, including several large sites suitable for caravans. Sites are located within metres of the beautiful Hamelin Bay beach or lovely shady sites under a canopy of peppermint trees.

Secluded bush sites are also available away from the hustle and bustle.

Bookings are essential during peak times. Camp fires in approved fire pits are accepted from May to November (depending on weather and fire restrictions at the time).

Water in the park is from a bore and it is recommended to boil before drinking. Drinking water is available for purchase from the kiosk. There is also no wi-fi or mobile reception at the park which means guests can swtich off and relax whilst at Hamelin Bay.

Google Reviews
Stayed 2 nights in beach cottage! So lovely! Location is gorgeous. Friendly service, clean and lovely cottage with all essentials. Such a comfortable bed! Beautiful everything your need to get away. Will definitely recommend this place! Tucked away. Clean areas. No net or reception, but worth it. Mary Prescott
One of my absolute favourite places to holiday, but it's not for everyone. If you want modern facilities, nicely mowed grass sites and Wifi/phone reception then this is NOT the place for you. If you want amazing beaches, friendly staff, kid friendly atmosphere and shady (but sandy) sites then this the holiday destination for you. A great place to take the family, switch off the phone and enjoy a truly beautiful part of the world. If the ablutions and other facilities were just a little bit better I would give 5 stars. David Jenkins
We'd heard amazing things about this place and it still exceeded our expectations! Such a beautiful place to just relax and slow down (but also not far to day trip to neighbouring towns for some tourist action) a great little campground right on the beach, sheltered by peppermint trees. There's a small central camp kitchen but enough BBQs and taps about the place to not really need to go there. A small playground, but the kids spent the majority of the time playing on the beach or in the bush. Super friendly service booking and checking in, we look forward to coming back! Annette A
I've come down every year since I was little and have only ever had good weather, good times and met good people. The food trucks come more often these years so of you don't want to cook then you can stop by the beach car park and get a bite of different foods depending on the day of the week (check the office to see what's on on what days). The campsites are almost always large, the only downside is that some of the campsites next to the road get dusty but that's alright. Overall great experience next to one of my favourite beaches in the world so make like a fiend, make a booking and nae nae before you get a whooping Callum Johnston
Just a magical place! .. stingrays, no wifi or phone connection. Just a joy to get away from it all. Highly recommend. Media Stable