Latest News
Hamelin Bay Holiday Park is now taking bookings for guests who reside in the Perth, Peel, Great Southen, Wheatbelt and South West Regions. We have our Covid-19 policy in place for the protection of our guests , staff and community. You can book online or via email or telephone.
Hamelin Bay Holiday Park
Monday - Sunday: 8:30 AM until 5:00 PM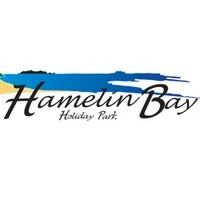 Hamelin Bay Rd W, Hamelin Bay WA 6288
At Karridale turn right into Bushby Road, travel to the end and turn left into Caves Road. Keep travelling 6 kilometres without turning and you will drive into Hamelin Bay Holiday Park
BBQ area
Camp kitchen
Linen included
Parking
Playground
Self-contained
Absolute beach frontage caravan and holiday park at beautiful Hamelin Bay, between Margaret River and Augusta.

At Hamelin Bay Holiday Park, stay and enjoy a varied scope of activities including safe swimming, diving on wrecks and caves offshore, snorkelling, beach fishing, boating, surfing, beachcombing and more, all within strolling distance of this family-friendly park.

Located within the beautiful Leeuwin Naturaliste National Park, the park is established on a wide sweeping section of the breathtaking bay.

At Hamelin Bay Holiday Park, caravan and camping sites are offered along with on-site accommodation in a variety of cabins and cottages to suit all budgets.

Powered and unpowered sites are of varying sizes, including several large sites suitable for caravans. Sites are located within metres of the beautiful Hamelin Bay beach or lovely shady sites under a canopy of peppermint trees.

Secluded bush sites are also available away from the hustle and bustle.

Bookings are essential during peak times. Camp fires in approved fire pits are accepted from May to November (depending on weather and fire restrictions at the time).

Water in the park is from a bore and it is recommended to boil before drinking. Drinking water is available for purchase from the kiosk. There is also no wi-fi or mobile reception at the park which means guests can swtich off and relax whilst at Hamelin Bay.

Featured stories
Augusta's Sublime Seafood Scene Taste the flavours of this maritime town where two oceans meet Augusta's seafood scene is a result of the town's incredible geography– positioned between the Southern and Indian Oceans and with access to the banks of the Hardy Inlet and Blackwood River system. With the lives of the Augus...
Affordable Accommodation to Book Before ChristmasSpring time offers a great window to visit the region between the rushes of the school holidays. With West Aussies currently flocking to the regions, it's wise to pick the right windows for travel. Between October and December you can get the most out of the Margaret River ...
Google Reviews
This is definitely one of​ the best family friendly camping site in WA. There is a playground in the middle of the camp which encourages children to play with other children. This helps boost a positive community feels to the camp. Close proximities to the beach and clean toilet facilities with hot showers....best camp ever! yui sudjai
Stayed for the weekend with my husband, Really nice 👍🏽 The camping spot was pretty good near the beach our tent held up with the crazy wind (will be way betta in summer) Amenities were good & clean compared to other caravan parks the showers had good water pressure (Very important for me) The camp kitchen was very handy as we forgot our gas cooker & had fire 🔥 pits at our site.We will be back Thank u 😊 aaliyahluva
Good camp. Good spots for caravans etc. Water flow in showers could be improved. Very quiet. I thought a bit pricey for one person. Louise Hones
We had a great time camping at Hamelin Bay Holiday Park. It boasts an amazing location, friendly staff, and clean facilities. Unfortunately the weather wasn't the best during our stay but we loved using the firepit. I was also very grateful to have hot showers available. We look forward to returning during the warmer months! Christine
Great place to stay. Good base to see the sights in the area. Daryl Clements