Leeuwin Marine Charters
Everyday 7.00am to 8.00pm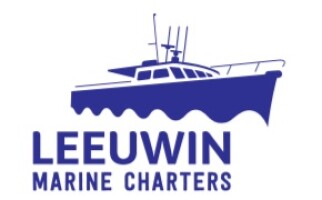 Leeuwin Rd, Leeuwin WA
Augusta Boat Harbour
Nature & Wildlife Spotting

Scuba Snorkelling & Diving
Climb on board "Diversion" to explore the pristine oceans of the South West. They promise 100% authentic WA & Australian marine tour experiences.
All the places they go are unique places that are secluded areas, beautiful, hard to find and ultimately very
rewarding to all those that participate - and they want to share with you! If you would like to see special parts of the South West that very few people see please come along.
From experiencing the majestic sight of a humpback whale on their Whale Watching Tour to reeling in the 'catch of the day' on their Fishing Charter, Leeuwin Marine Charters has a marine experience to suit you!
Tours depart from Augusta Boat Harbour.
Featured stories
How To: Keeping Teenagers BusyIt's an opportunity for a different kind of Margaret River region escape. When a proposal of wining and dining is met by whining and declining from your resident teenager, consider this an opportunity for a different kind of Margaret River Region escape. A geography that makes for exceptional ...
Google Reviews
Friendly place with good "chilled feels". Great for all ages and disability access in most areas. Clean, kept well, great for families too. I'm a single woman and I felt comfortable and safe. Lovely neck of the woods! Peta Williamson
What a surprise this was. I haven't been for 15 years, but now will book for next Xmas trip. Robert Vacca
Parking, wheel chair access to jetty, boat ramp and parking. Public conveniences. Michelle Murphy
Beautiful place at sunrise amanda schultz