Lentedal Vineyard Estate
Monday - Thursday: Closed
Friday - Sunday: 11:00 AM until 5:00 PM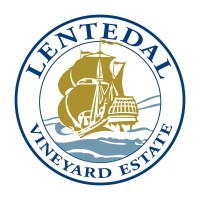 571 Vasse-Yallingup Siding Rd, Marybrook WA 6280
Cellar Sales

Brewery & Winery that offers Cellar Sales.
The Lentedal Vineyard Estate is a bespoke family owned winery located in the upper warmer, Carbunup sub-region of Margaret River.

They hand planted their vines over 10 years ago and are now proudly producing a quality hand crafted product that they're so proud of.
They are passionate about producing small batch wines and bringing the very best of this region straight to your glass.
Lentedal produces fruit with a pronounced ripe fruit expression. The hand-picked clusters are gently pressed to liberate a pure free run juice that is pumped directly to barrels for a natural fermentation. Once this is completed, the wine is left to its own devices to mature on the fermentation lees for 11 months. The wine is carefully transferred from barrels using inert gas and gently filtered prior to a minute addition of SO2 before bottling.

When they're not tending to their vines, you'll find them with their growing animal family on the estate - so be sure to swing by if you're in the area.
Google Reviews
David and his wife were delightful hosts - David was very knowledgeable about wines, and so willingly gracious to share his knowledge.  The quality of their wines were exceptional and I was truly surprised with how reasonably priced they all were.  David even shared his book on the wine guide (Wine Folly Magnum Edition) for a browse while I enjoyed the view from the deck, which was so peaceful amongst serene surroundings.  Take time to visit this winery if you're ever in the area, and be sure to grab a pizza, as they certainly are a must-have.  I truly had a good time visiting this winery, and I'm sure you won't be disappointed either. Daniel Neville
Our first visit here what a wonderful surprise. Wines very good David the host fantastic and the Pizza exceptional. Great experience all round Rod MacKay
Amazing place, run by lovely people. The wines are very special, and pizzas delicious. We're so glad we've found it and we will definitely be back! Oh, and we will be ordering wines online! Zofia Bednarz
Lovely winery,yummy pizza.. We enjoyed our visit ,warn and welcoming. My grandsons loved the animals.. Thankyou David& Janet ! Sandra Hopkins
Highly recommended, the oven pizzas and cheese board were superb. The introduction to the wines excellent, and the interactions with the owners and chef delightful. On top of that, they welcomed our kids and dog. Oh, and the wines were pretty good, too :-) paulkeb