Margaret River Resort & The River
Monday - Saturday: 9:00 AM until 5:00 PM
Sunday: 9:00 AM until 4:00 PM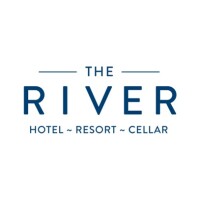 40 Wallcliffe Rd, Margaret River WA 6285
From the North : Travel on the Busselton bypass road towards Margaret River. Turn left at the roundabout and follow the Bussell Highway into Margaret River. After crossing the Margaret River bridge on the entrance to town, turn into the third street on your right, this is Wallcliffe Road. 450 metres on the right you will see the entrance for The River, Margaret River Resort
Bar
Buses Welcome
Conferencing & Meeting Rooms
Dryer
Free WiFi
Laundry facilities
Non-smoking rooms
Parking
Pool - outdoor
Restaurant
Tennis Courts
Whether you're exploring the rich and vibrant Margaret River Wine Region, or simply unwinding by strolling through the stunning township, Margaret River Resort has all your accommodation needs covered.
The Margaret River Resort has a selection of pub rooms, motel style units, spa suites and 2 bedroom villas. The Resort provides the perfect Margaret River accommodation option for everyone from the individual traveller here for a local event or business, to couples chasing a romantic getaway, or to families seeking self-contained accommodation in Margaret River.
Complementing this relaxed and tranquil haven, Margaret River Resort has an outdoor swimming pool (open summer months), tennis court, volleyball court, pub and restaurant, and an impressive award-winning wine centre with drive-through bottle-shop all conveniently located just a leisurely stroll from the heart of Margaret River.

The River Hotel

Formerly known as the "Knights Inn", The River hosts a stunning front bar, casual restaurant and open courtyard.


All this and only a short drive from some of the world's best surf breaks and vineyards!

Featured stories
What's On In DecemberSanta is on his way and a new year is around the corner. Santa is on his way and a new year is around the corner. Thank goodness for that. It's the last month of 2020, and boy-oh-boy what a year it has been. Take the time this December to celebrate the simple things in life we so often take for gran...
What's On In November?Melbourne Cup, foodie feasting and outdoor adventures. Hold on tight, the silly season has officially commenced. With Xmas inching closer, school term coming to an end before we know it, and an events calendar that is off the charts; the hardest part is fitting all the fun in. Whether you get your kicks...
Google Reviews
It is a lovely spot. Room is really spacious. The decor is outdated extremely. I can't remember to see floral or burgundy velvet curtains or real timber furniture. In a good way, surprised. Although its well maintained and clean. Bed huge and comfortable. Andrea and Janos Kaszala
Decor and facilities are getting a bit dated. We had a Queen Spa suite which was roomy and very clean but there was no air-conditioning in the bedroom. A pedestal fan was hiding in the cupboard though which was ok. The bed was also on rollers which meant that sitting up in bed meant the whole bed base would move away from the wall. Aside from these small things it is super close to town (10min walk) a drive in bottle shop, a nice bar and restaurant on site make it a pretty good place for short stay and to dip in and out to all the amazing sights. Stephen Baker
Everything about this place is wonderful. The staff here are out of this world helpful friendly and overall just really great. My favorite accommodation in Australia, hands down. Adam Bates
Spacious rooms with all the amenities, it's absolutely great! Spa bath in the apartments is a great feature and the balcony makes it just wonderful. Also, this is extremely worth it for the price, though a little outdated, you won't be disappointed ☺️👍 Brad Westphal
Hotel is Very good in terms of comfort and food but when we wanted to sleep it was very hard to with all the music noise coming from the pub. The music lasts for 4 hours until midnight couldn't sleep well for those nights. Overall this hotel has great food,service and rooms.w we Jack Boyd