Margaret River Resort & The River
Reception Opening hours Mon - Fri: 8:30am - 6pm Sat - Sun: 8:30am - 4pm ​Bar / Restaurant Opening hours Mon - Fri: 12:00pm - late Sat - Sun: 12:00pm - late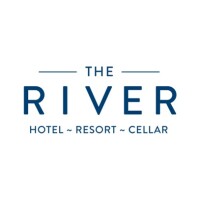 40 Wallcliffe Rd, Margaret River WA 6285
From the North : Travel on the Busselton bypass road towards Margaret River. Turn left at the roundabout and follow the Bussell Highway into Margaret River. After crossing the Margaret River bridge on the entrance to town, turn into the third street on your right, this is Wallcliffe Road. 450 metres on the right you will see the entrance for The River, Margaret River Resort
Bar
Buses Welcome
Conferencing & Meeting Rooms
Dryer
Free WiFi
Laundry facilities
Non-smoking rooms
Parking
Pool - outdoor
Restaurant
Tennis Courts
Whether you're exploring the rich and vibrant Margaret River Wine Region, or simply unwinding by strolling through the stunning township, Margaret River Resort has all your accommodation needs covered.
The Margaret River Resort has a selection of pub rooms, motel style units, spa suites and 2 bedroom villas. The Resort provides the perfect Margaret River accommodation option for everyone from the individual traveller here for a local event or business, to couples chasing a romantic getaway, or to families seeking self-contained accommodation in Margaret River.
Complementing this relaxed and tranquil haven, Margaret River Resort has an outdoor swimming pool (open summer months), tennis court, volleyball court, pub and restaurant, and an impressive award-winning wine centre with drive-through bottle-shop all conveniently located just a leisurely stroll from the heart of Margaret River.

The River Hotel

Formerly known as the "Knights Inn", The River hosts a stunning front bar, casual restaurant and open courtyard.


All this and only a short drive from some of the world's best surf breaks and vineyards!

Upcoming events
24 April 2021 @ 7:00 pm - 24 April 2021 @ 11:30 pm
Eli Greeneyes is setting up for another run of shows along the W.A. Coast. Off the back of successful single releases "Lately" and "21" the West Australian has just dropped his new single, "Tragedy" which is already getting spins on Triple J and other local......
22 May 2021 @ 8:00 pm - 22 May 2021 @ 11:30 pm
LandSlide perform their legendary tribute to The Eagles and Fleetwood Mac. LandSlide are 7 piece band with 5 lead vocalists and the amazing harmonies required to accurately reproduce the music and harmonies of both of these outstanding bands. The evening starts with a one hour......
Google Reviews
Had a lovely stay here. Was very happy with suite we rented. Fair pricing. Good staff. Well located. 1 Min drive from town centre. We had the best sleep at nights. Very comfortable bed. Nice spa bath. Surprisingly, we had two toilets at our suite which was good. Very spacious room and living areas. Comfortable couches. Just they weren't doing the bed, giving us new set of towels and changing sheets everyday, which was a shame. Other than that, everything else was fabulous. Ryan Chase
We stayed overnight in a queen room. Our room looked like it had recently had a couple of upgrades including new carpet and a new shower. It was a lot bigger than I expected and great value for money. I had to deduct a star for the very uncomfortable, lumpy mattress. They really need to be replaced. The River restaurant had delicious food and the staff were all very friendly. We also sat on the pub side for a drink after dinner and it was very cosy and had a great atmosphere, good range of beers on tap too. Rebecca Moremon
Great place to stay, within walking distance of Margaret River shops and associated with the river resteraunt and bar makes getting back to your accommodation after a few a non issue as you simply walk back. Kid friendly, as is the the river. Neil Pickering
Was very good value for money, modern well serviced apartments. Beds comfy slept great. The bar was chilled and had a nice atmosphere. The pool was a nice addition for me and my daughter. Will be back Justin Marks
It is a lovely spot. Room is really spacious. The decor is outdated extremely. I can't remember to see floral or burgundy velvet curtains or real timber furniture. In a good way, surprised. Although its well maintained and clean. Bed huge and comfortable. Andrea and Janos Kaszala