Ngilgi Cave
As part of Government guidelines to halt the spread of COVID-19, there is limited business activity taking place in the region at this time. Please see our Essential Services page for details of businesses which are continuing to operate. You can also contact the business directly or get in touch with a local expert via

[email protected]

/ (08) 9780 5911.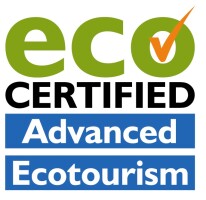 76 Yallingup Caves Rd, Yallingup WA 6282
Ngilgi Cave is a 5-minute drive from Yallingup, or a 10-minute drive from Dunsborough along Caves Road.
Gift shop
Snacks & drinks
Walk trails
This exquisitely decorated cave, with its stunning stalactites, stalagmites, helictites and beautifully coloured shawls, was Western Australia's first tourist attraction.
Hear stories of early exploration, caving by candlelight and romantic escapades from your expert guide, as you make your way to the main show cave, where you will be free to discover the beauty of Ngilgi Cave.

Extensive boardwalks lead you through the impressive chambers of this underground wonderland, with the junior explorer's tunnel providing fun for little ones. Along the way, lighting illuminates hidden marvels and signage allows you to learn more about the remarkable variety of calcite crystal decorations.

Relish the rare opportunity to handle some cave crystals at the touch table - where a guide is available to answer all your burning questions. With a constant temperature of 20°C, the cave is an ideal place to visit year round.
Google Reviews
We visited all the caves in the area and thought we had seen it all but every cave is different. This one was our last and we thought same as the rest BUT we where suprised with the uniqueness of this one. The amphitheater was so resonant and the fact the Australia's famous Dame Melba sang in it was special. The pathways got you so close to all the features of the cave that is was fantastic. If you only do one cave do this one. Nick Gardner
We took the Adventure tour with our 13 year old and our group included another family with 2 young teens. Although the course has a couple of difficult sections to get through, our guide was awesome and went back to give tips and encouragement to each person that needed it. She was very knowledgeable, friendly and helpful and made the whole experience really enjoyable. The Cave is a wonderful attraction in the South West and the main boardwalk section can be enjoyed by most. There are still a number of steps and a couple of tight places, so keep that in mind before booking. It is a deep cave after all. :) Karen O'Connor
Went for the ancient riverbed adventure tour, was absolutely memorable! Reuben was a great tour guide and told us some great info on the history of the cave. Would highly recommend for anyone who's daring but not too daring (the cave explorer tour is apparently a little more challenging)! Abbey Victoria
Fantastic Aboriginal cage tour. Unspoilt cave with knowledgeable elder (Josh) to provide cultural information. Would happily recommend. Children need to be of walking age as there is obviously step climbing involved. Great morning out. Jen W
Tell your kids it's like exploring a cave in Minecraft... but not. It's a great experience for all ages but there were a few tricky areas as the concrete steps are uneven. It's good that there are small rest stations so you can wait and let others pass if you are having trouble. The tour guides were very respectful explaining legend of the cave and take time to answer your questions. George Loo