Latest News
Following all government guidelines regarding social distances, hygiene and expressing these clearly to all guests. Reduced numbers in shared areas such as the shop and reception, increased levels of cleaning especially on high traffic areas such as door handles. Promoting activities in the area that encourage social distancing such as fishing, kayaking, bushwalking, picnics. Maintaining a positive and flexible manner of trade. Keeping up to date with regulatory changes and how it effects our business.
Peppermint Grove Beach Holiday Park
Monday: 9:00 AM until 5:00 PM
Tuesday - Thursday: 11:00 AM until 5:30 PM
Friday: 11:00 AM until 6:30 PM
Saturday: 8:00 AM until 6:30 PM
Sunday: 8:00 AM until 1:00 PM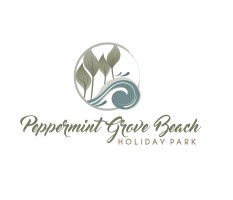 48 Peppermint Grove Rd, Peppermint Grove Beach WA 6271
Peppermint Grove Beach Holiday Park is located on the left-hand side of the only road into Peppermint Grove Beach town.
BBQ area
Camp kitchen
Parking
Playground
Solar Powered - Partial
Tennis Courts
A holiday park focused on appreciating quality time with family, friends and the natural environment.

Large, grassed and shady camping sites only 350m wander to the beach. Lots of facilities on site such as a shop, liquor store, mini golf and campers kitchen. Studio rooms that have ensuite bathrooms, TV, air-con, full linen, tea and coffee. Large, new shared kitchen and dining area for studio guests.

No one has to miss out on the camping experience, everyone can get away to the beach now!
There is plenty to be thankful for when you arrive at Peppermint Grove Beach Holiday Park. Although you have only travelled 2 hours from Perth you feel like you have reached a tranquil natural destination nestled between the Tuart Forest and Geographe Bay.

20 mins to both Bunbury and Busselton, day trips are easily accessible with the Ferguson Valley just 30 mins away and the famous Margaret River Region just 45 mins further down the highway. Or just explore the beaches, the Capel River, the Tuart Forest right here in Peppermint Grove Beach. There are access points onto the beach for 4WD so keen fisherman and beach lovers can set up right near the water.

Friday night woodfired pizzas are popular with the locals and travellers and there are homewares and clothing items to contemplate right here at the park in the onsite shop, as are local wines, beer and various other drinks.

Featured stories
Affordable Accommodation to Book Before ChristmasSpring time offers a great window to visit the region between the rushes of the school holidays. With West Aussies currently flocking to the regions, it's wise to pick the right windows for travel. Between October and December you can get the most out of the Margaret River ...
How To: Discover the Sapphire Blues of Geographe BayWhere to stay, eat and play along this most picturesque bay There is nowhere else I'd rather be, nothing else I would prefer to be doing. I am at the beach looking west with the continent behind me as the sun tracks down to the sea. I have my bearings. – Tim Winton ...
Google Reviews
Had a fantastic 3 nights, fabulous location, very neat, tidy and clean and fabulous staff. Great weekend, thanks to all and we will definitely be back. Lovely big sites. Keep up the good work!! Sandy Berryman
Stayed here for 1 night. Good clean park, lovely grass through out the whole park, clean amenities. Communal kitchen was very basic and a little dirty. Park also has Basketball court, Tennis court and mini golf. Presumably you can rent sporting equipment from the office. Unfortunately the office hours are slightly limiting - (finding this at most caravan parks) They operate on a basic 9-5 schedule which doesn't suit for late or early check ins. Molly O'Dwyer
Stayed only 2 nights here, but wished it was longer and so we are planning our next stay. Beautiful grassed areas, very clean and well organised facilities. Close to a most beautiful beach, white sand and cristal clear water. Kevin Farthing
Very good customer service, with a very good bottleshop attached to reception. The facilities were fine. I found the shower cubicles a bit small and I'm not a very large person. I also found the pressures to vary. One day the pressure and temperature was horrible. It seemed like it was dictated by how many people using the showers as I used it a different day when it was just myself and it was fine. It seemed a bit dangerous as it went from hot to cold (and vice versa) on its own. We initially had a powered site, but we didn't need it so they were happy to move us and provide a refund. Glad we did because it was very crammed in the powered sites. The non-powered were lovely and open. Very close to the beach, which was very good for kids. Nice and shallow and not rough at all. Not sure if it was just the time of year we went (January) but the wind at night kept us awake. It was very loud through the trees, but I would still pick the noise over not having shade. Lei Zhang
The kids and adults on this trip loved the park. Such a wonderful place. So close to the beach and the facilities were excellent. I esp loved how green the lawns were and the large gum trees everywhere create a relaxing space with much important shade. My partner and i also loved using the tennis court which was in pretty good condition. Pizza on pizza night fridays were delicious wood fire pizza made on site. Very good value. Its on my list of very few parks I want to re visit. The location is great. Not too far from Perth and many options for site seeing and activities. We'll be back. Angela Plischke