Latest News
We will be opening our Rivendell cellar door for seated wine tastings by appointment as of Saturday 6th of June. There is no public restaurant onsite but we can host private functions, events and weddings.
Rivendell Winery Estate
Monday to Friday 9am to 4pm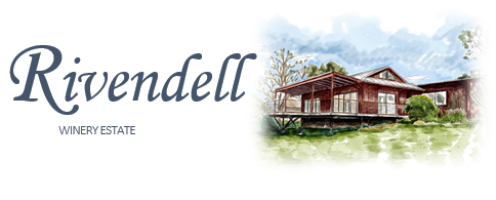 1172 Wildwood Rd, Yallingup Siding WA 6282
Group Bookings
Private function or dining room(s)
Cellar Sales

Brewery & Winery that offers Cellar Sales.
Rivendell Winery Estate is a private estate available for weddings, private functions and events. The holiday villa's onsite are available to hire throughout the year and visitors get to enjoy the peaceful countryside, the onsite tennis court and the benefits of staying in close proximity to major attractions, restaurants and beaches in the south west.
Rivendell is a private estate that provides all that is required to enjoy an intimate, secluded and unique experience in the south west. The BYO function venue has extensive cottage gardens and large grassed area reserved for wedding ceremonies or garden receptions, a newly refurbished reception venue and accommodation available on site. The venue is available for hire for special occasion celebrations, birthdays, family gatherings, corporate functions and larger events.
Google Reviews
We had lunch for the family, 6 adults and 3 little kids. Superb. The meals and wines were perfect, the service helpful and friendly and the atmosphere delightful. The gardens and garden view is excellent. The owners are trying very hard to make your visit memorable. It was also very good value. Highly recommended. Mike OShaughnessy
Beautiful grounds and lovely chilled vibe, dog and child friendly. However the food was underwhelming. The menu needs a refresh. Generally shouldn't try to cook all cuisines as none come out up to scratch. I had the Greek lamb which was a just watery roast with tzatziki sauce. Patrick Hayes
Lovely couple running the business. Beautiful gardens and venue. When I arrive the kitchen was about to close but the chef managed to prepare something quick for my dad. Great customer service. :) Vilma Vega
We had a great lunch here! There was one vegetarian main option on the menu but as we told them we were vegetarian when we booked the chef had prepared another dish as well so we had more options. So thoughtful! Miranda Johnson
Amazing lunch with the Duck pasta and absolute star. Even the kids Fish nugget with chips was great. Good area to have a slightly fancy lunch with or without the kids. Wine from Forester wines on tastin were great with fantastic service from Lee! Clint Read