Seine Bay Apartments
Monday - Sunday: 7:30am until 7:30pm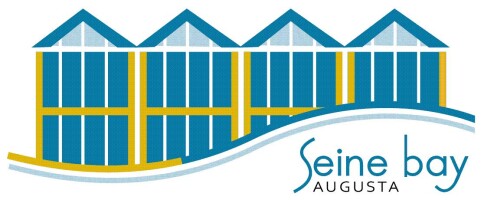 3 Manning St, Augusta WA 6290
The entrance to Seine Bay Apartments is on the main street of Augusta, Blackwood Avenue. Holiday bookings and pick-up of keys can be done at the Augusta Hotel which is prominently located on the river side of Blackwood Avenue, diagonally opposite the entrance to the apartment complex.
Dryer or Laundry Facilities
Linen included
Parking
Self-contained
Solar Powered - Partial
These modern, self-contained holiday apartments are conveniently located in the town centre of Augusta, within easy walking distance of shops, cafes and the family-friendly, heritage-listed Augusta Hotel. Their spacious, split-level architectural design together with their unique bay and ocean views set the tone for a great holiday experience.

For individuals, couples, families and groups holidaying together, there is a choice between 2-bedroom/2-bathroom and 3-bedroom/3-bathroom apartments.

Overall, the central location, open floor plan and many great design features of Seine Bay Apartments make them an ideal holiday base for exploring the beautiful Augusta and southern Margaret River region.


These well-equipped, two-storey holiday apartments are part of Seine Bay Apartments which is a quiet, well-maintained 18-apartment complex with its entrance off the main street in Augusta.

Bookings for holiday stay are centrally managed by the Augusta Hotel close-by.

The apartments are perfect for allowing individuals, couples and kids to have their 'own space' on holiday with each bedroom having its own adjoining bathroom and private balcony/courtyard.

There is consistency in the quality fittings, furnishings and décor for these spacious holiday apartments. Features worthy of mention include their fully-equipped kitchen and complete laundry facilities, separate lounge and dining areas, balconies with scenic views, private courtyards, timber-decked verandahs with outdoor table settings and their lockup garages. There are also extra parking bays in the complex to accommodate any additional cars taken on holiday.

The apartments come with linen, towels and toiletries included.
Google Reviews
Amazing place to stay with great rooms and veiw to kill for, price was very reasonable. Hallzy
This place is so beautiful inside with a view to die for Linda James
Great place to stay, lovely views. Loved my stay!❤👍😊✔ Rachael DOWDELL
No. 16 nice modern unit. Central location. Great bed . Hard to access key. Toaster faulty . Bath shower bit risky access. Hot water unexpectedly not available without pressing booster button. John Shaw
We 8 adults and 4 children had a wonderful stay at Seine Bay for 3 nights in 2 apartments. Both the apartments were huge, clean and new. The location is just right in the center of the lovely town. Less than 5 minutes walk to IGA. Less than 10 minutes drive to Cape Leeuwin and whale watching cruise. We loved it so much... Super Like!!! mei fong tee