Soul Camping
Open all hours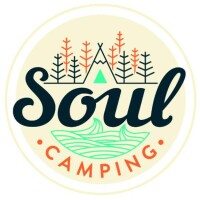 GLAMPING UNDER THE STARS...Put life on hold and arrive to a luxurious bell tent, complete with crisp white linen and soft fairy lights.

Whether you're whisking a loved one away, hitting the road with your mates or treating the family to an unforgettable adventure, choose Soul Camping for your ultimate Glamping experience.
Luxury Glamping in Bell tents pitched at your chosen location anywhere in WA. Weddings, festivals, retreats, private events and weekend getaways.
Featured stories
THE GREAT OUTDOORSWelcome to the wonderful world of glamping Camping will always have a special place in the hearts of holidaying Aussies; but there are some new kids on the block who are offering something a little different to the traditional approach to a few nights under canvas. Welcome to the wonderful world of glampin...
Google Reviews
We love Soul Camping. Our guests are always so excited to arrive and see the amazing tents which are so beautifully decorated. We highly recommend Soul Camping for their efficient and friendly service. Hay Shed Hill Wines
Soul Camping were incredibly professional, easy to communicate with and provided an amazing addition to our wedding. Our guests raved about the quality of the tents, the comfort of the beds and the little touches that made their 'glamping' experience. We are wrapped we chose them for our wedding. Thanks so much guys! (photo by Gordon Becker Photography) Tessa Brown
We were lucky enough to secure Soul Camping for our wedding in November 2017. We got married at our farm in Bullsbrook and watched in amazement as they built 'Tentland' over a week. We had 36 tents as well as a huge chill out tent & 'bridal suite'. All of our guests were completely amazed at the quality and the luxury of the tents. Shay and Matt were an absolute pleasure to deal with. Themselves and their team are completely down to earth, hardworking and genuine. We added tents throughout the planning process and nothing was too difficult. They even had an online booking process which made everything extremely easy for our guests. Matt visited our farm to work out the best layout for the tents and came up with a unique design that blew everyone away. Soul Camping were complete professionals from start to finish and if you are lucky enough to secure them for your event - you will not be disappointed! We only wish every company had the same positive attitude that the Soul Camping team does! Mr & Mrs Brown! Envira Pest
We absolutely loved our recent glamping experience with Soul Camping. Everything was just perfect from the beautiful styling to the location and above all the service provided by Matt and his team. Thank you so much! We would highly recommend Soul Camping. Clara Stones
My family had an amazing experience with soul camping. The tent and supplies were impeccable. We had everything that we needed (and more!). Soul camping also provided a few extra supplies personal to our needs which made the camping perfect. Arriving to our immaculate tent and beds was a dream. The tent was made from a canvas material which insulated us beautifully and even when it rained we were 100% cosy and dry. I actually had a luxurious experience and we are used to luxury hotel holidays! I'm already planning my next soul camping adventure! Jessica Barrett