Latest News
** Currently closed to public to protect well-being of volunteers and visitors - until further notice **
Normal hours: Thursday to Monday 10am to 4pm. Last admission 3.30pm

Wonnerup House
Monday: 10:00 AM until 4:00 PM
Tuesday - Wednesday: Closed
Thursday - Sunday: 10:00 AM until 4:00 PM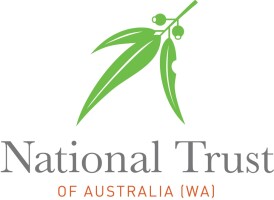 935 Layman Rd, Wonnerup WA 6280
Special exhibitions (galleries, museums etc)
Nestled between a majestic Tuart forest and the Vasse Estuary wetlands, the peaceful, almost romantic setting of Wonnerup belies a more difficult and turbulent past. The house, school and ancillary buildings are a powerful reminder of the isolation, danger and struggles faced by the Layman family during its 120 year occupation of Wonnerup.

Please note that Wonnerup House is closed for the month of July annually.
National Trust home of Australia
* Magnificently restored homestead (1859) * Restored earlier House (1838), later converted to a dairy and kitchen * Stables * Blacksmith * Restored one teacher school * Restored teachers house (1885) * Set on several acres of farm land with lawns and gardens surrounding the main buildings, including an abundance of wildflowers.
Entry Fees:
Adults - $10.00
Adult Concession - $7.00
Children (over 5yrs) - $5.00
Family group of four - $25.00
Children (under 5 yrs)-
FREE
National Trust Members -
FREE
Group Bookings (10 or more people) - $7.00 per person
Google Reviews
A nice bit of history, if your passing by. Pauline Bradshaw
This is an astonishing place. I recommend everyone goes to see it so they can get an idea of what it was like in the 19th century on a farm in the South West. Keith Mckenzie
Very interesting trip into the past. This place is impeccably maintained. Good to just wander around and feel the vibe. Very calming. Michael Terwindt
Very cool place. The olive trees are 150 odd years old! No mention of the massacres though..... Emcee Boogieboots
Historic Family Farm house built in 1838..senic and interesting for those with a curiousity of History in the area. Peter Corby