Albany's Historic Whaling Station
As part of Government guidelines to halt the spread of COVID-19, there is limited business activity taking place in the region at this time. Please see our Essential Services page for details of businesses which are continuing to operate. You can also contact the business directly or get in touch with a local expert via

[email protected]

/ (08) 9780 5911.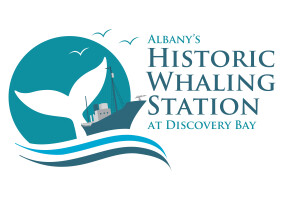 From AUD $29.00 per person
81 Whaling Station Rd, Frenchman Bay WA 6330
BBQ area
BYO
Brunch
Breakfast
Children's Menu
Coffee/Tea
GIft Vouchers Available
Gluten Free
Highchair
Lunch
Meals Available
No Pets
Non Smoking Establishment
Outdoor seating (beer garden, alfresco)
Parking
Playground
Restaurant
Special exhibitions (galleries, museums etc)
Takeaway
Toilet
Vegetarian
Spend a day exploring the world's only complete whaling station tourism attraction and experience a fascinating insight into Albany's colourful past. Join a complimentary guided tour or follow informative trails to learn the stories of the men and women whose livelihood depended on Australia's whaling industry of yesteryear.
Visit the only complete whaling station tourism attraction in the world!

Albany's Historic Whaling Station was the last operating station in Australia and provides a fascinating insight into Albany's colourful past. Recognised as a heritage site, the whaling station is an engaging and educational tourism attraction for all ages to enjoy.
Join the knowledgeable tour guides on a complimentary tour through the restored whale processing factory;

Find yourself immersed in the sights and sounds of the whaling industry;
Enjoy short films within the converted whale oil tanks;
Climb aboard the Cheynes IV, the world's only preserved Whalechaser ship;
See the giant blue whale skeleton;
Enjoy the world-renowned marine animal art collection and view the precious scrimshaw art.



Visit the museum exhibits filled with authentic, whaling artefacts and memorabilia or relax in the café overlooking one of Albany's most picturesque bays.
Albany's unique, biodiverse location is also home to over a 100,000 species of native plants which are now displayed in the Historic Whaling Station's Regional Wildflower Garden. Families can enjoy free BBQ's in the gardens and learn about the friendly collection of native animals at the Australian Wildlife Park.
Visit Albany's Historic Whaling Station for a memorable day on The Amazing South Coast.
Google Reviews
The Albany Whaling Station is a must visit location when visiting Albany, in Western Australias South West region. Officially closed November 21 1978, the whaling station now hosts tours to show case the lives of the whalers and the industry itself. Some incredible skeletons of whales put into perspective just how massive these mammals are. Whilst some of the footage, photos and audio could be considered graphic to some visitors, they are tastefully presented. The 40 minute guided tours, starting on the hour are well worth it. Nice simple cafe with good seafood meals. Definitely visit the last Australian whaling station Glen Wildman
Fabulous showplace! It is more than a museum. You can speak with persons, who have worked here. Bob for example knows everything. He was working as a young fellow on a whale hunting boat. Time has dramatically changed and beside all historical places and tools you can see a 3D multimedia show explaining the sea world with the development of whales today. Rose911
Very informative. They have volunteers who take you on a free guided walk. The kids loved climbing all over the whaling ship (not for little kids). Admission for 2 adults and 2 children currently $75. Though you can get your day pass extended if you don't get to see it all (just see the nice lady in the shop).The animal park was a little under whelming but did get to see white kangaroos (which weren't albino!). Have a nice little cafe overlooking the sea if you don't bring a picnic. Lovely ladies in the cafe. Fran Holloway
A bit difficult to find, great view of the beach once you get there. Learn more about whaling and it's history. Great little cafe - amazing food and generous serving. Though a bit too expensive for a family day out, but hey if you are visiting Albany, it is one of the must see places! Marie Hershey
Guide friendly & knowlegable. Found visit interesting. The 3D film showed new & interesting detail of whales' lives. Makes one thankful that whaling was prohibited. The children loved exploring the ship. Maryna Fryer