Burnside Organic Farm
Monday - Thursday: Closed
Friday: 11:00 AM until 5:00 PM
Saturday - Sunday: Closed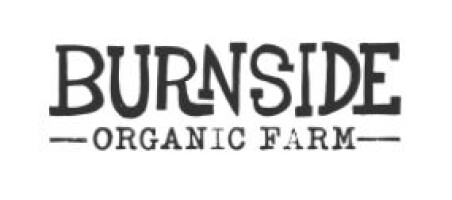 287 Burnside Rd, Margaret River WA 6285
From Cowaramup travel 3km south along Bussell Highway turn right into Burnside Rd and then travel 2.5km down Burnside Rd. Ignore the post box numbers just look out for the signs that say Burnside Bungalows. Turn left and come all the way down the drive to the main house. Please go to the "Office" and ring the doorbell. If coming from Margaret River it is easier to take Carters Rd, it is left off Bussell Hwy, travel 5km down Carters and turn right into Burnside Rd. The Farm is 2.5 km down the road on the right.
BBQ area
Fireplace (wood or gas)
Free WiFi
Kitchen
Linen included
Self-contained
Nature & Wildlife Spotting
STAY Recycled timber, rammed earth and stone and have been combined to create a luxurious retreat from which couples and families can explore the Margaret River region.

ORGANIC WINE by appointment. Taste, learn about organics, winemaking, see the process, purchase wine and meet the makers.
Stay
Located on a 15-hectare farm with vineyard, winery, avocado orchard and vegetable gardens, Burnside Organic Farm offers self-contained bungalows with a private patio overlooking the surrounding farmland. Ideal location just 10 minutes to town and 10 minutes to the coast.

Cool in summer and cosy in winter. The bungalows are solar passive and set apart in remnant bush providing peace and privacy for all guests. Children are welcome in the bungalows and can play in the bungalow garden or explore the bush. The hammock is a favourite place to relax. A large tree swing provides hours of fun and they are always happy to show how food is grown in their kitchen garden and orchard.
Each bungalow features a fireplace and private BBQ facilities.

Guests are welcome to feed the animals on-site, which include chickens, pigs and geese. You can even pick fresh vegetables and herbs from the garden.
Organic Wine
Burnside Organic Farm is also home to a small family winery. Lara & Jamie planted the grapes in 2001 and they handpick and make the wine onsite. Certified biodynamic with Demeter. Your guarantee the wine is organic from paddock to bottle.
Jamie & Lara chose the variety Zinfandel because of its' luscious berry fruit characters. K
eeping with the Italian theme, they also planted a white grape variety called Vermentino. The wine is pale in colour, medium-bodied and the palate is full of sumptuous zesty lemon, stone fruit, pear and earthy minerality. It is an excellent food wine.
Both the Zinfandel & Vermentino have been dry grown from the start. The vines have to search deep for water, encouraging strong, deep roots. Many cuttings don't survive the dry summer and replanting takes place in Spring.
The fruit is handpicked in early March. The Zinfandel is wild fermented in open vats. The Vermentino is whole bunch pressed and wild fermented in barrel. Grapes are picked when the moon is waxing when sugar levels are at their best. The Zinfandel must is basket pressed and placed in a combination of new and old French oak barrels. The wine goes through malolactic fermentation in barrel and is aged for 12 months. It is racked several times, minimal sulphur added and bottled with a screwcap closure.

Burnside Organic Farm Margaret River is just a 10-minute drive from Surfers Point and the Margaret River town centre. Gracetown Beach and Prevelly Beach are each a 20-minute drive away.

Google Reviews
Lara and Jamie were lovely and very accommodating. Amazing and beautiful place so peaceful and relaxing. Wood fire, spa, comfortable bed and all the amenities you need for a relaxing getaway. Took our own food and drinks as we wanted to just stay and enjoy the accommodation. All the little touches were Lovely too like tealight candles and the charges for phones. Will definitely be staying again. The farm walk was great love the pigs chooks and geese. Janine Wood
Our stay at Lara and Jamie's little slice of rural oasis was everything we hoped. My wife and I stayed in a 1 bedroom bungalow with our 10 month old. Our stay was relaxing, peaceful and above all - fun. The woodfire in the living room was awesome, and the bed was soooo comfortable. Best sleep we have had in a while. It was just awesome to be able to pick fresh fruit and veg from the garden to use in our meals, and the farm fresh eggs were delicious. One of the highlighs is the incredible organic wine these guys produce. If you stay you are treated to a tasting and trust me you won't leave without buying a bottle (or several). We are already planning our return visit. Clay Thomas
The perfect spot for a quiet, relaxing getaway. We were left alone the entire time which suited us perfectly. The wood fire warmed the place relatively quickly, the views out each window were private and relaxing. The space just "feels" nice. There was a full kitchen and vegetables were available straight from the garden. Short drive to Margaret River. Although tending toward the expensive side, we were happy with our experience and will likely visit again. Jay Bee
A quiet, back to nature accomodation with owners Lara and Jamie truely understanding our privacy but also being there for us to make the most out of our experience here. Our 3.5 years old enjoyed the morning farm walk with lots of animals to feed. There are loads to pick from the vegetable garden. It's a shame that we couldn't stay longer as they were fully booked out over the Christmas holidays. Ashton Tan
Just spectacular all around. Lovely modern and spacious chalets. Only ~10 mins drive from Margaret River. Lara went out of her way to show us around the farm and recommend great things to do. It was quite cold while we were there and so she even helped us getting the fireplace going! FYI there is almost zero cell phone reception from here, which was mostly a plus for us Ashnil Dixit