Churchview Estate
As part of Government guidelines to halt the spread of COVID-19, there is limited business activity taking place in the region at this time. Please see our Essential Services page for details of businesses which are continuing to operate. You can also contact the business directly or get in touch with a local expert via

[email protected]

/ (08) 9780 5911.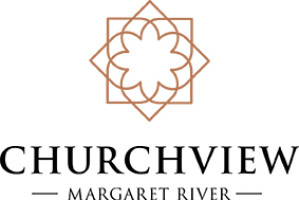 8 Gale Rd, Metricup WA 6280
8 Gale Road Metricup WA 6280
BYO
Group Bookings
Paid Tastings
Churchview Estate gets its name from the St Johns, heritage listed Anglican church, as seen from the tasting room. This privately owned property was selected for its ideal and fertile gravelly loam soils, ample clean water and north facing slopes. The 100 hectare estate has 56 hectares under vines growing 16 different grape varieties. The portfolio of wines offered is both extensive and exciting, with a wine to suit every occasion and every budget.
The estate is situated on one of the first major slopes heading south towards Margaret River on the Bussell Hwy. This gives the property an opportunity to capture the natural runoff of rainfall to fill a number of dams on the property.
The property was selected for its fertile and healthy soils and for the mainly north facing slopes capturing the best of the sunlight which helps with the consistent ripening of the fruit. Most of the rows of vines run north south which means that the vines and grapes capture the morning sun on the east, grapes are shaded in the heat of the day as the sun is above in the north and the grapes benefit from the cooler afternoon sun from the west. There is a split canopy system which allows for a larger canopy from the ground up. This gives a greater leaf area helping to ripen the grapes more evenly.

Google Reviews
Amazing owner and service. Such a lovely place. Small winery and free wine tastings. He even gave us tastings of the expensive aged vintages which is way more than you get from most wineries. Definitely worth a visit! Monique Davies
Amazing service and wonderful affordable wines! Claire Doll
Beautiful little cellar door. Lots of varieties available for tasting some of which are unusual for the area. Great wines! Neil O'Hara
Delicious wine! Definitely worth a visit! Andrew Seymour