Latest News
A Message regarding COVID-19
Our Cave and Lighthouse tours have reopened, and we are excited to be welcoming visitors again. The Margaret River Region Caves and Lighthouses will operate within the Health Department's COVID-19 recommendations to protect staff and visitors.
What are we doing?
- Jewel Cave has reduced the capacity on fully guided tours
- Increased the cleaning of all high touch areas
- Implemented hand sanitiser stations throughout
- All staff have completed Covid-19 specific hygiene training
What is asked of you?
- Pre-book your visit online to avoid disappointment
- Encouragement to pay contactless by card for items purchased at the site
- Respect the social distancing of staff and other guests when you visit
- Have an amazing time!

Jewel Cave Augusta
Fully-guided tours only. Jewel Cave Centre open 9.00am - 5.00pm. Closed Christmas Day.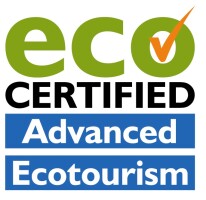 Jewel Caves Rd, Deepdene WA 6290
Jewel Cave is a 10-minute drive north of Augusta, along Caves Road.
Gift shop
Restaurant or Cafe
Walk trails
Jewel Cave is the biggest show cave in Western Australia, with three massive chambers of incredible beauty. This crystal-encrusted cave is the most recently opened of all the show caves in the Margaret River region.
Jewel Cave is an extremely well decorated cave, containing many beautiful examples of delicate helectites, cave coral, pendulites, a very large stalagmite called 'The Karri Forest', and beautiful examples of flowstone such as 'The Frozen Waterfall' and 'the Organ-pipes'.

Fossilised remains of several Tasmanian Tigers or 'Thylacines' have been discovered within Jewel Cave's chambers, safely preserved more than 3000 years after the unusual marsupial became extinct on mainland Australia. There is a skeleton of a thylacine on display in the Jewel Cave centre.

A short walk trail meanders through the forest above the cave, passing the interesting 'original entrance' to the cave. Lunch or light refreshments are available at the Jewel Cave Cafe, complimented by views of the surrounding karri forest.
Google Reviews
What an awesome experience. This is a must do cave. The facilities at Jewel Cave are first-class. The staff were friendly and knowledgeable. While we were waiting for our designated guided tour, we were told about a little gem just across from the car park. Karri Walk during Wildflower season was an added bonus. Peter Clulow
A must visit for any first-time visitors to the Margaret River region. Jackson, our cave guide was excellent. Good-humoured and informative tour. Beware of the stairs down and back up the cave... What a work out! Anton Ong
Massive cave with amazing and ancient structures. Informative guides. Make sure you are fit enough to do 500 stairs in am hour though. Going down is gradual, with a number of info stops and photo ops, but going back up at the end seemed to be all at once. Well worth the effort! Huge coffees at Cafe. Meals too. Friendly staff and a fireplace to keep you warm. Good range of local produce and souvenirs for sale. Clean toilets. Lisa Kieran
Deb was a great guide. Tara at front desk was so helpful when we arrived early and requested an earlier tour. Chantal In the cafe is so sweet. Good shakes. Maxine Acker
We went to Mammoth Cave, Lake Cave and Jewel Cave. Jewel Cave was easily the best out of the three. It was the largest, more intricate and delicate looking and just spectacular. I would rate Mammoth the second best. I enjoyed that I could go at my own pace and not as part of a group. Lake cave wasn't bad but you should know that you don't get to go very deep in the cave. In fact, you can see the light coming through the entrance even at the back wall of the cave. Also, the water level is currently very low so not much of a lake. Not a bad experience by any means but if you can only do a couple of the caves, skip Lake Cave. Sarukaroo