Jewel Cave Augusta
During this challenging time, we encourage you to contact the business directly for the latest opening hours.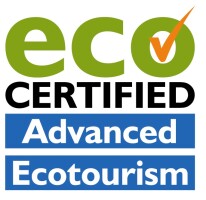 Jewel Caves Rd, Deepdene WA 6290
Jewel Cave is a 10-minute drive north of Augusta, along Caves Road.
Gift shop
Restaurant or Cafe
Walk trails
Jewel Cave is the biggest show cave in Western Australia, with three massive chambers of incredible beauty. This crystal-encrusted cave is the most recently opened of all the show caves in the Margaret River region.
Jewel Cave is an extremely well decorated cave, containing many beautiful examples of delicate helectites, cave coral, pendulites, a very large stalagmite called 'The Karri Forest', and beautiful examples of flowstone such as 'The Frozen Waterfall' and 'the Organ-pipes'.

Fossilised remains of several Tasmanian Tigers or 'Thylacines' have been discovered within Jewel Cave's chambers, safely preserved more than 3000 years after the unusual marsupial became extinct on mainland Australia. There is a skeleton of a thylacine on display in the Jewel Cave centre.

A short walk trail meanders through the forest above the cave, passing the interesting 'original entrance' to the cave. Lunch or light refreshments are available at the Jewel Cave Cafe, complimented by views of the surrounding karri forest.
Google Reviews
Loved this cave. My 6&4 years old girls could easily climb up and down the steep steps. Takes about 1.5 hours to do the whole cave. Beautiful formations inside and shines really well! Our tour guide was a bit soft in tone so we couldn't hear him much if we were at the back of the crowd. Otherwise its a must do attraction in Perth suruchi thapar
Jewel cave is one of the coolest caves to go down. A total of 250 steps down and then the same up. It's an awesome experience absolutely breathtaking. Loved every guide I have ever had while in the cave. Would recommend everyone checks this place out at least once. Ryan Hockley
Great place to visit a 1 million year old cave system. Guided tour with some interesting facts given. Lots of steps to climb so if you are injured or unfit I wouldn't suggest doing it. Also if you do not enjoy confined spaces then reconsider as some parts are quite closed in. I really enjoyed the cave and the walk above ground prior to it. Dan
Well preserved cave. Natural limestone well kept. Wonderful guide who provided clear and detailed explanations. Be prepared for some climbing as there are stairs going down and back up. F Chai
Gorgeous caves, a very well informed and funny guide took us around. Highly recommend going but it might spook younger kids due to the darkness in some places! :o) Kotofabarts